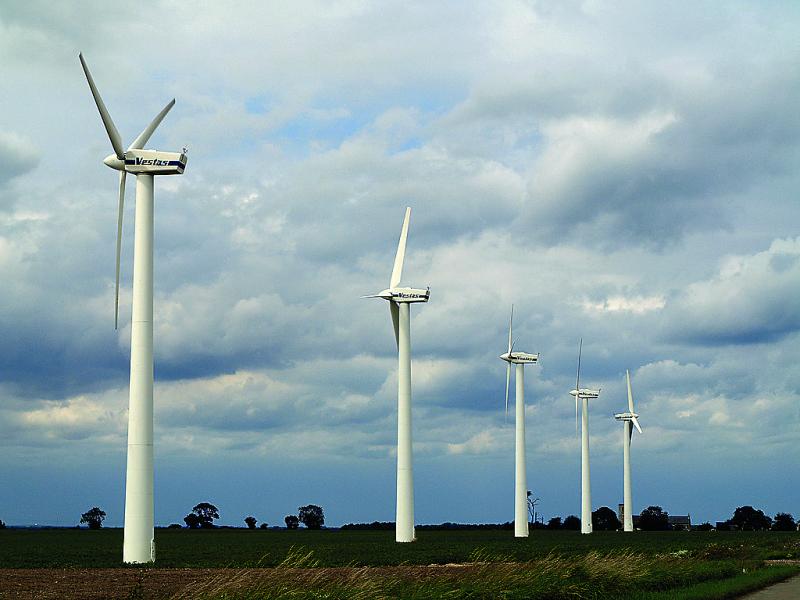 Grid-connected, battery-based energy storage systems have many benefits, including renewable energy integration, enhanced grid capacity and improved power quality. Recognising these advantages, some of the world's largest power grid OEMs are developing turnkey energy storage products. Tim Probert explores what GE, Alstom and ABB are planning to bring to market and to bring down costs.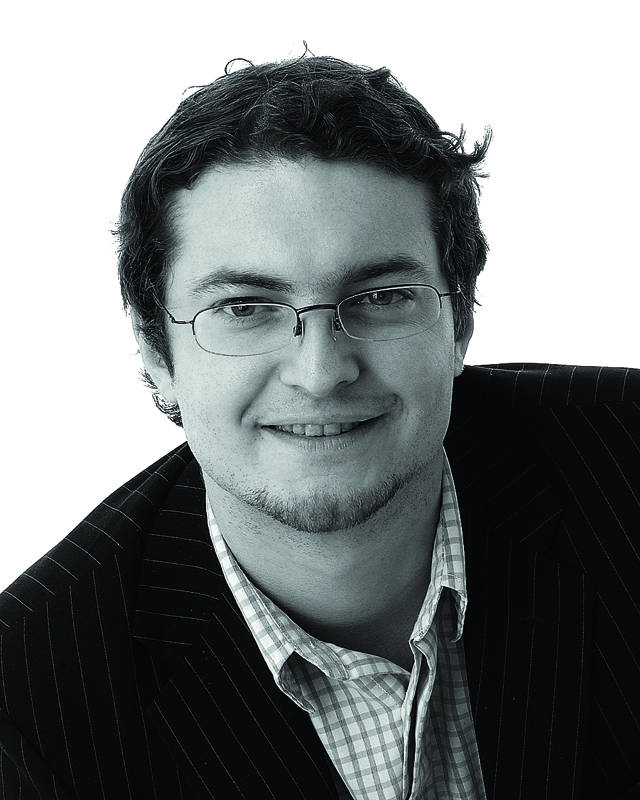 GE has placed a large bet on sodium nickel chloride being the winner in the race to provide cost-effective batteries for the global energy storage market, which it estimates could be worth US$65 billion by 2020.
The US firm is currently building what will be the largest non-lead-acid battery manufacturing plant in its home nation in Schenectady, New York, to manufacture its Durathon sodium nickel chloride batteries by the end of 2011. Commercial installations are expected in the first quarter of 2012.
GE's entry into the grid-connected energy storage sector was initially triggered by its transportation business, which wanted to develop a hybrid locomotive. The rationale behind the project was to capture the kinetic energy generated by the braking system of heavy diesel powered locomotives and store it as electrical energy. This can then be used to assist acceleration, thus allowing smaller, lighter diesel engines.
GE's global research centre looked at all the available battery technologies and decided on sodium nickel chloride as the most viable solution for energy storage. Firstly, while lithium-ion has a higher power density, sodium nickel chloride has a higher energy density. Lithium-ion, therefore, is better utilised in short duration applications. For power needs over a longer period, GE decided that sodium nickel chloride is the best bet.
Secondly, sodium nickel chloride is seen as an inherently robust and simple chemical technology. Sodium chloride is, of course, salt, which is highly abundant and cheap. While more expensive than lead-acid batteries, sodium nickel chloride has greater cost-effectiveness on a mass-produced scale than lithium-ion, GE says.
Each battery module has a capacity of 25 kWh. A 1 MW, four hours system would consist of approximately 200 modules and have a similar footprint to that of a shipping container. GE describes its technology as "a salt shaker inside a soda can". Salt and nickel powder are poured into a ceramic tube, which is sealed and welded inside battery modules, which are connected in series and placed in an insulated vacuum flask.
While Durathon utilizes relatively simple technology, GE is building an extensive IP portfolio for its battery, not only for the core technology but also for the manufacturing process, particularly its refined ceramic to metal bonding processes, which have been borrowed from GE's lighting division.
While GE is backing sodium nickel chloride to the hilt, it is hedging its bets via a 10% equity stake in lithium-ion battery manufacturer A123. However, these decisions are quite separate. The decision to invest in A123 was taken by GE Capital in order to be associated with the growth of electric vehicles. The decision to build the sodium nickel chloride battery factory was by GE's transportation business, which could not find a suitable supplier for its technology of choice. But it soon became apparent that there were several stationary applications for sodium nickel chloride batteries as well.
Utility applications for Durathon batteries
For utility applications, GE sees a niche for Durathon as a 1 MW energy storage system with the capability to produce that power between two and four hours a day. Rick Cutright, GE Energy Storage's director of product management, said: "If you go through the trouble of installation, the cost of the breakers, the switchgear and the inverter, then I don't see too much logic in connecting grid-connected battery systems with a capacity of less than 1 MWh. Two hours capacity gives you a battery storage system of reasonable size with black start, load levelling, uninterruptible power and other functions. With a four-hour capacity you can start thinking about load time-shifting."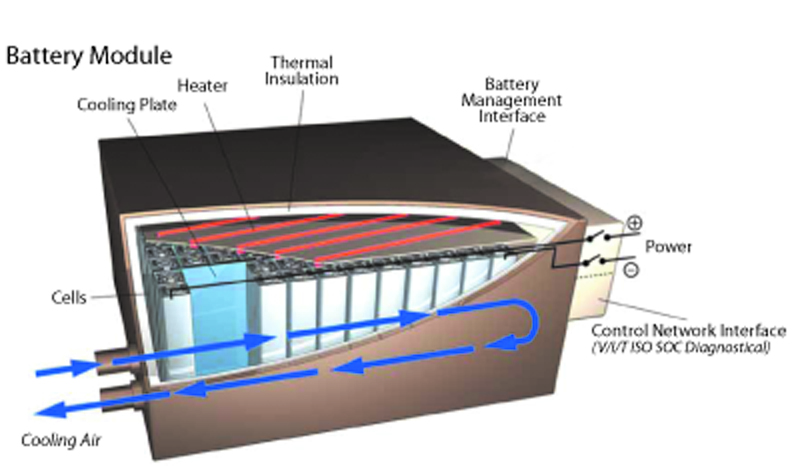 A typical grid-connected Durathon installation may feed some power into the grid during a morning spike in demand, recharge in mid-morning when the price of electricity takes a dip ready for the peak demand periods in late afternoon and evening, before recharging at night. While this is being done, the system can be used to manage power quality issues like voltage frequency. These are micro-cycles that have a minimal impact on the overall battery life, says Cutright. GE estimates the life cycle of its Durathon batteries for grid connected systems at between 10 and 15 years depending on the load profile, which would be a full cycle or a cycle-and-a-half per day.
As with any technology, first of a kind programmes tend to be expensive. To bring down the costs rapidly, GE is focusing very hard on a modular, scalable architecture using the same cells, battery modules and control systems across the range of system sizes that it will install. Cutright states the market for energy battery storage systems starts at US$1 000 per kilowatt-hour, which GE can achieve, more or less, at present, but at $500 per-kilowatt hour the market will really take off.
Before joining GE's burgeoning energy storage business in July 2010, since when it has doubled its staff in the hundreds, Cutright worked in the fuel cell industry. "In that industry we've seen orders of magnitude levels of cost reductions from the early prototypes to the products on the market today. There will be a similar trend with energy storage batteries, particularly with grid-connected systems where there are so many economies of scale. At present the batteries are the most expensive part of the system but when the market matures, they make up a far lower proportion of the cost, compared to the inverters and control systems."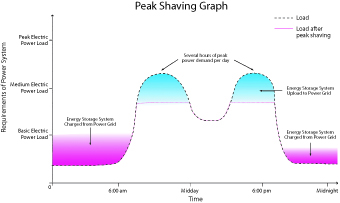 Coming from the fuel cell industry the major attraction for Cutright at GE was its commitment to build the factory. "For the past 10 years fuel cell industry has been afflicted by a catch-22 situation where so many companies had great technology but no major orders due to the high cost, but they can only get the costs down with major orders. GE, however, saw the opportunity and committed to invest in the factory and now we are on the path to produce the technology at a cost that makes economic sense."
Of course sodium nickel chloride batteries are nothing new, it is a 30-year-old technology with UK roots. Indeed, GE looked at it in the 1970s, as it did with sodium sulphur batteries, but decided against pursuing them on quality and cost concerns. But the factory will solve both of those problems, claims Cutright. "The size of the grid connected storage market justifies ten factories the size of Schenectady," he said.
Alstom Grid stays technology neutral
One of the simpler methods to integrate better intermittent renewable generation is through building more power lines, but planning such infrastructure can be a tremendous headache for many grid operators. It is not uncommon for the planning permission process to take more than a decade.
With the advent of electric vehicles, which will require both more power infrastructure and supply, Alstom believes there is a good business case to install energy storage systems to manage demand in cities which have a shortage of power capacity and where the installation of new cables is problematic and expensive.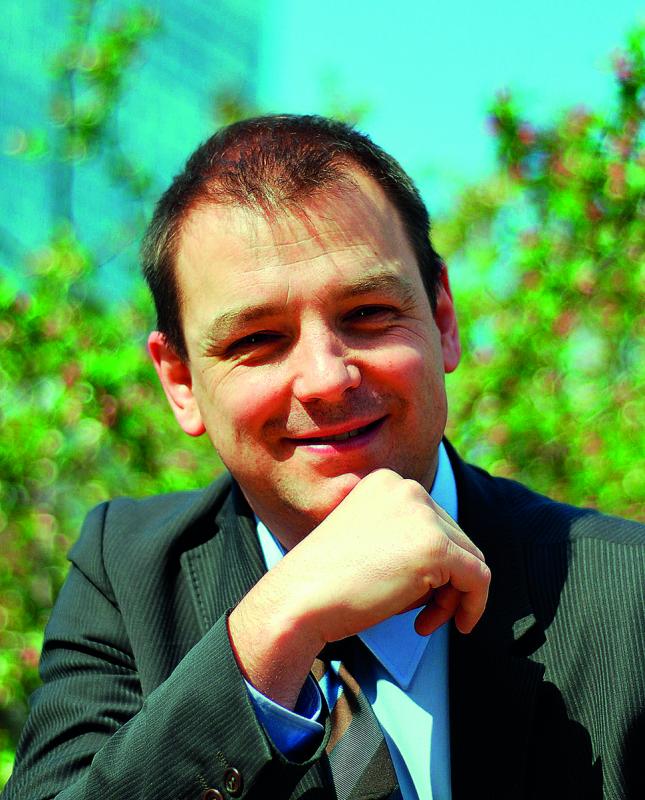 Laurent Schmitt, vice president of Smart Grid solutions at Alstom Grid, says an increasing number of distribution network operators and other grid companies are exploring installing energy storage systems and critical grid nodes as a way of avoiding grid expansion. Alstom has examined the size of the grid connected battery storage market and has concluded that it fits well with its current power electronics offerings in its portfolio, such as power converters.
Schmitt believes that within ten years a strong competitor within the sector will be able to install around 100 MW capacity of grid-connected energy storage systems per year. While Alstom has no intention to build batteries themselves, the French company is currently in discussion with five strategic partners in the US, Europe and China, all of which are purely battery manufacturers, in order to develop storage products.
Schmitt says: "We plan to offer different technologies— lithium ion, sodium sulphur and so on— at a size of between 1 and 10 MW, or two to eight hours capacity. We believe that both sodium sulphur and lithium-ion have a role to play in the grid, as well as vanadium redox flow in the future.
"It depends if you want to shift demand on a daily basis or whether you want to stabilise power quality at various times of the day. Each grid and each node will require different technologies. We intend to package various battery technologies with our power electronics on a turnkey basis to high and medium voltage grid operators consistent with their specific grid codes."
In tandem with grid operator grid operator EDRF and power generation utility EDF, Alstom is currently undertaking a three-year demonstration project in southern France, called NiceGrid, which will integrate residential solar PV in a low voltage microgrid, which features a 1 MW storage system using lithium-ion Saft-manufactured batteries.
GE estimates that sodium nickel chloride batteries will be at least 20% cheaper than lithium-ion batteries within five years. Schmitt, however, is less certain. "GE has placed a large bet on sodium nickel chloride but it is very difficult to predict where the market will be in five years time, therefore we are very keen to remain neutral in terms of battery technology.
"We are sceptical whether sodium nickel chloride can compete on price with the lithium-ion in the long-term. There has been so much development of lithium-ion batteries as a result of the development of electric vehicles we think that there will be significant cost savings. We also think we can push lithium-ion to the same performance standards as that of sodium nickel chloride."
However, he warns, the problem with grid-connected energy storage at the moment is that the business model is not yet clear. "Current projects are merely technological demonstrations," he said. "While wind farms and other intermittent sources of power generation have had an impact on price volatility at the moment the price spikes are not regular and therefore easy to predict in terms of cash flow."
Price spikes themselves will not be sufficient to justify the installation of energy storage systems, adds Schmitt. Furthermore, the other benefits of such systems, such as power quality improvements need to have a revenue stream to be viable.
As much as technological improvements and cost reductions, Schmitt believes the success of grid-connected energy storage systems depends on regulators deciding whether it is the role of regulated grid companies or deregulated generators to be mandated to install them.
"Like with smart meters, it would be more natural for grid operators install energy storage systems because the benefits can be shared across the entire grid. However, it would require some recognition that regulated DNOs can be a market participant in intra-day transmission system dispatch, which is normally managed by the market. This is something new."
ABB system puts ideas into practice
In May 2011 ABB commissioned the first DynaPeaQ grid-connected energy storage installation for distribution network operator UK Power Networks near Hemsby in Norfolk.
DynaPeaQ is part of its family of FACTS (flexible alternating current transmission systems), combining an innovative combination of its static var compensator with lithium-ion batteries. Eight stacks of 13 Saft lithium-ion batteries with a total capacity of 200 KWh are connected to a 600 kVA voltage source converter, which converts AC power from the wind farms into DC to be stored the batteries and back to DC for the grid (at a loss of 5%), operating at 2.2 kV.
A transformer steps up the voltage from the batteries to 11 kV so that the power can be fed out onto the network. There are various other components such as an air insulated harmonic filter, coupling capacitor and voltage divider and the total footprint of the compound is approximately 24 square metres, including the battery room and the voltage source converter room.
The project was two years in the making including the design and planning phases. Dave Openshaw, UK Power Networks' head of future networks, says the purpose of the project is to find out how feasible it is to balance variability of wind power output on 11 kV distribution networks in order to keep the load profile at a more consistent level. Onshore wind farms are particularly variable and load factors tend to be lower than offshore wind farms.
UK Power Networks has a long-term association with ABB. The Hemsby project is part of a wider R&D programme called AuRA-NMS (Autonomous Regional Active Network Management System) to explore more dynamic control of power networks, of which storage was one part. This was conducted with Imperial College London, Strathclyde University and the utility ScottishPower. The Hemsby project is purely a joint collaboration between UK power networks and ABB.
Storing power from wind farms
The Hemsby site is located just a mile from E.ON's ten-turbine Blood Hill wind farm with a capacity of 2.25 MW and a further, single turbine rated at 1.5 MW, all of which are connected to the same 11 kV network that serves the local area.
"If National Grid suffers a sudden loss of generation and the frequency starts to fall wind farms are susceptible to being disconnected from the system, which further exacerbates the frequency drop," said Openshaw. "Wind farms can also trip off the system when there is a fault on the distribution network. If we can control peaks it not only helps to reduce losses, but also potentially creates additional power generation capacity headroom on the network."
The nature of the voltage source converter in ABB's DynaPeaQ system means that the power factor can be controlled, thus reducing the level of superfluous reactive power generated, which is a particular problem with overhead lines. In other words, more power can be generated for the grid at a lower level of current.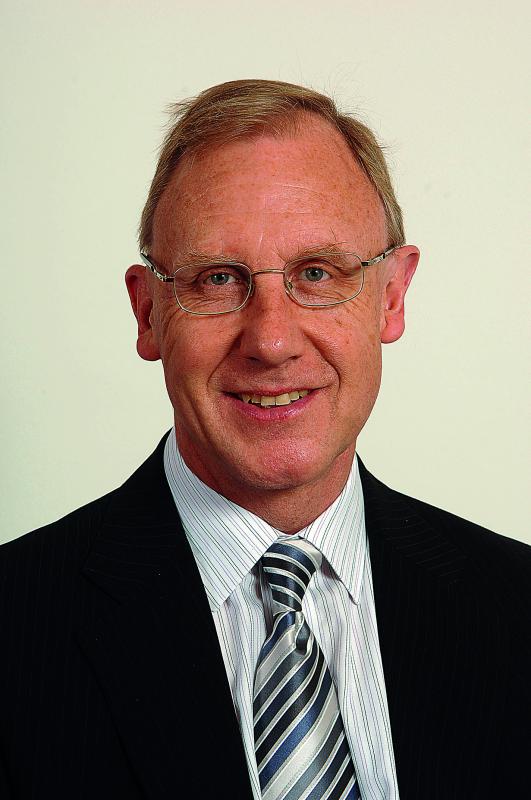 As well as power factor correction, the DynaPeaQ system, which features a harmonic filter, allows power conditioning, or the quality of power generated. In theory, voltage waveforms should be a pure 50 Hz sine wave, but in reality they have impurities some of which are generated by wind farms and others caused by various types of demand connected to networks. The ability to clean up the waveforms reduces harmonic currents and therefore losses on the distribution network.
UK Power Networks is conducting a series of trials at Hemsby, mainly to ascertain the behaviour of the wind farm and the extent to which importing AC power into the batteries and exporting DC power to the grid is optimum. Openshaw said: "A continuous process of importing and exporting power would not be practical as the batteries have a defined life and the more they are charged and discharged the shorter their lives will be. We hope to understand the optimal frequency for charging and discharging the batteries in order to perfect the trade-off between balancing power load flow and cycling the batteries."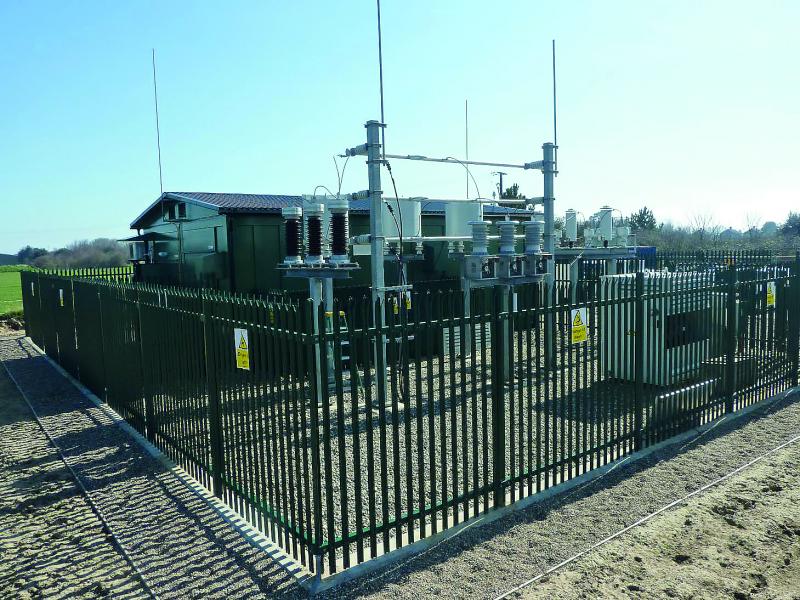 The total cost of the 200 kWh installation was £1.8m, (US$ 2.8m which works out at £9 000 (US$14 000) per kWh. This is not an economic scale, says Openshaw. "If we had twice the capacity at Hemsby, the additional cost would only be for the batteries, not the other components, so there are major economies of scale to be exploited. If you want to go to energy storage seriously then you need to be looking at multi-megawatt systems.
"Our vision is for energy storage to be beneficial to our distribution network and either, as in the case of the Hemsby project, to smooth wind load profiles but also as an alternative to network reinforcement. If a major substation approaching the limits of its capacity to meet peak demand had a nearby energy storage facility that would be able to cope with these peaks, which may only occur for a few hours a day on a few days of the year, then we could avoid investing in network reinforcements that may cost millions of pounds."
Greater financial benefits of grid-connected energy storage
However, to fully leverage the benefits of energy storage, you need to be connected to the transmission system, i.e. the national grid, not just local distribution networks. "Energy storage is ideal for providing a rapid response to falling frequency levels because unlike power plants it is instantaneous, you do not have to wait for a generator to come online.
"This is what National Grid calls fast reserve, aka short-term operating reserve. So as well as providing local network support, energy storage systems could also provide an ancillary service to National Grid in the future. When we have a lot more wind power feeding into the National Grid's transmission system they will need more short-term operating reserve (STOR) than they do at present because of the unpredictability of intermittent generation."
Openshaw envisages a multi-party agreement between distribution network operators like UK Power Networks and National Grid, the transmission system operator. Typical payments for STOR are around £10 per MWh availability and £200 per MWh utilisation per annum. "Potentially there is a role for intermediaries who would aggregate a number of energy storage facilities and sign responsive demand contracts to export power rapidly to the grid. This would be a valuable service National Grid for which they would pay and this is an opportunity UK Power Networks is looking at present."
UK Power Networks is considering installing a 1 MW grid-connected energy storage system on a large substation in need of reinforcement in the next two to three years. While the Hemsby project uses lithium-ion batteries UK Power Networks is conscious that there are other technologies available to the market like sodium sulphur, which are potentially more economic for larger scale energy storage systems. "Lithium-ion batteries are really an electric vehicle technology," says Openshaw. "We may well use a different technology if we are going to pursue another energy storage project."
Major companies like ABB, Alstom and GE rarely make a collective bad call when it comes to energy technology. After years of hope, the prospect of economically viable and practical non-hydro grid-connected energy storage appears tantalisingly close to becoming reality.