The lithium-ion battery industry has not yet found a solution to the internal short circuit. So are lithium-ion batteries safe? The Editor attended Knowledge Foundation's battery safety conference in Las Vegas. He's a worried man.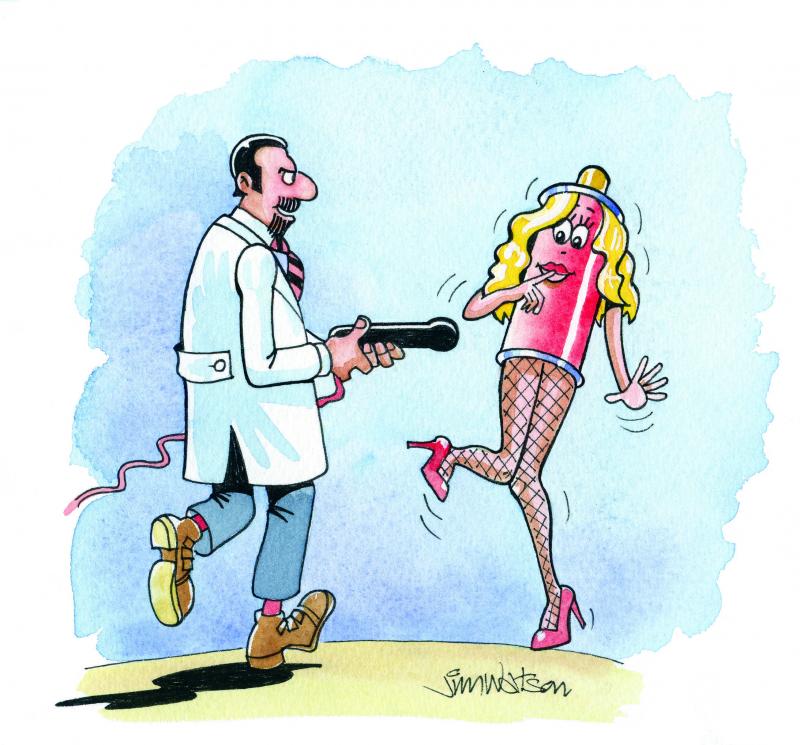 Nobody could have predicted just how pertinent Knowledge
Foundation's Fall lithium‑ion battery safety conference, held in Las Vegas last November, was going to be, given the fact that news was just beginning to leak out that the much hyped Chevy Volt being tested by the US National Highway Traffic Safety Administration had decided to catch fire, days after it had been side impacted… but it was very pertinent.
Ploughing through 400 US media reports of the incidents weeks later, in order to write the summary news story you'll find on page 12 of this issue, and watching the hordes of morons wasting their hard earned money on the Paris casino floor, my long held prejudices about mainstream media, people and management speak were not just confirmed but amplified more than you could have reasonably thought possible.
Mainstream media fails to inform and even if it could, most people are too dumb to appreciate what it is they're being told. And this makes it so easy for corporate management, politicians and others with an axe to grind, to pump out garbage to mask, negate, understate, overstate whatever is the issue of the day.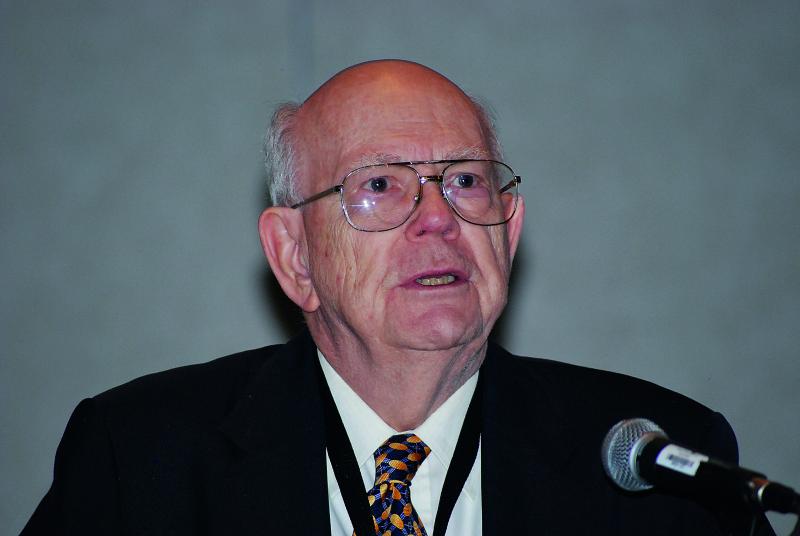 Are lithium-ion batteries dangerous? Well, yes if you're the unfortunate son of a bitch who happens to get the 1 in 5 million cells in a product that has a manufacturing defect which decides to show itself by going into thermal runaway— a 4 volt 2.6Ah cell can reach 600ºC in seconds. Not my words but those of the venerable Dr Ralph Brodd who opened the meeting. Lithium consumer electronics cells have more than enough energy in them to self-destruct if there is an internal short. So what happens when your have large format cells? Let's not go there. Brodd's message was simple enough. The industry needs better than six sigma for quality and safety if lithium‑ion is going to make it in automotive.
But we know it's not there yet… And it is being deployed.
So what's being done to make lithium-ion safer? You begin to wonder because in as much as we know that what happens in the field (soft shorts) have got nothing to do with the so called safety tests everyone blindly relies on.
Such was the presentation of Chao-Yang Wang, 'distinguished' Professor of Materials, Chemical and Mechanical Engineering and no less, the Director of the Electrochemical Engine Centre at Penn State University.
His paper was entitled "a breakthrough in large lithium-ion battery safety", through computer simulation. Breakthrough is a much over used word. As far as this author could tell, Professor Wang and his colleagues are still reliant on 'nail tests" to initiate a reaction in lithium cells.
But hold on, there's a difference. This isn't full penetration… this is "partial penetration". I wondered if I was covering a rape trial? The only difference seemed to be that partial penetration can be carried out slowly, giving more time for physical measurements to be made. There's no question that the Penn State Laboratory was well equipped to record the changes and build a computer model of what happens in an unreal situation.
Safety of the system still comes back to the choice of materials and we've all seen the embedded powerpoint movies of what happens once the nails have gone in. The temperatures rises, the cells swell, then vent and then come the flames. And everyone has recorded the temperature changes.
Wang's conclusions were also a little vague, considering the firepower directed at the problem: cell temperature rises between 80º and 100ºC is a 'physics problem' where out comes can be predicted and cell design improved. Temperature rises beyond that are a 'chemistry problem' and the outcome and safety cannot be guaranteed— this tells us nothing. As Dr Zhang of Cellguard once said— 'a battery is also a bomb— it just depends how fast you release the energy'.
Brian Barnett's message has hardly changed over the last six years since I first reported his finite element work back in 2007 (BEST issue 20 page 59).
The take home messages certainly haven't, field failures are usually down to internal shorts and they can't be predicted or prevented. But they are rare. And everyone still carries out nail penetration tests with the view to emulating shorts.
Barnett has never said that these kinds of test are a complete waste of time but he did cast more than a few doubts on their validity because he rightly pointed out that no two companies do the same test.
Variation is huge, from the size of the nail, the speed of the penetration, state of charge and orientation of the cell even the tip of the nail itself.
And as he carefully showed, you can set the conditions just right so that a cell passes the safety tests— its the way we do things… simply lower the state of charge before you bugger the cell!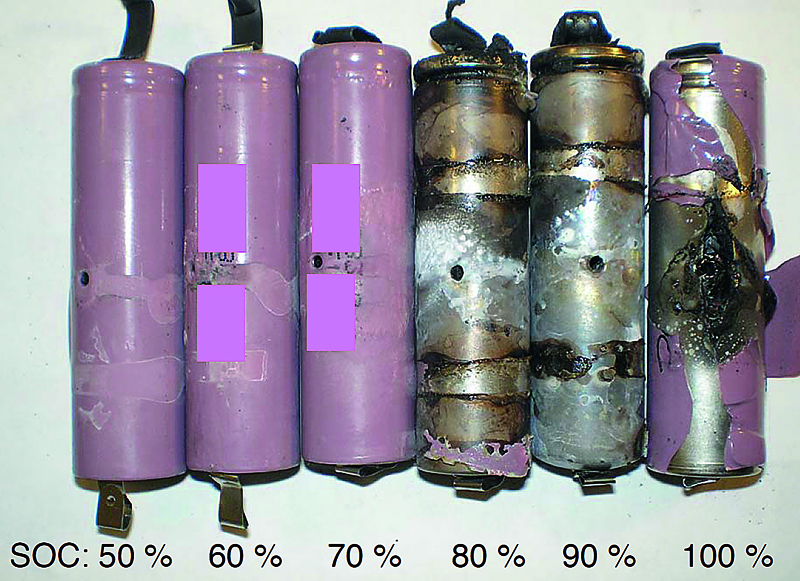 One group that has accepted the shortcomings of the nail test is Ahmad Peseran's team at the US National Renewable Energy Laboratory. If the internal short is the cause of lithium‑ion fires, maybe it's better to create the short internally to begin with. But how do you do that? What's needed is a tiny implantable device which you can set off to short circuit the cell, simply by heating it. Developed in conjunction with the NASA-JSC the device is an electrolyte compatible phase change material. It can handle current in excess of 200A. To date it's only been tested in coin cells with 100% success but plans are underway to test larger cells more representative of consumer and EV cells. The lab has partnered with Dow Kokam to develop this further and it may well yield new information on how fault conditions progress to the catastrophic state.
Small cells aside, the problem associated with internal shorts are three fold: early detection; rapid disconnection and suppression. It's the speed at which the process develops that is at the root of the challenge. And the problem is bigger with scaled‑up, large format cells. Active and passive circuit breakers are simply too slow, cell shutdown separators are as much use as a chocolate fireguard. One thing is certain, the NREL team are sure that the technologies used in small cell packs… thermistors, PTCs and the like, are inadequate for large cell packs… which is very worrying considering this is the favoured format for vehicle batteries.
The so called "safety experts" brought little to the table. Celina Mikolajcak of Exponent gave chapter and verse on how much energy is released when an 18 650 cell fails. These experts can tell you what gases are released and in what quantities but it seems to this writer that most of their thinking is based around preventing the mishandling of lithium-ion batteries in storage and in transit (the usual crushing and overheating issues).
These are easy enough to deal with through education and inspection. It's the "surprise— my laptop is on fire" incidents where the work is needed.
And not much new from Underwriters' laboratories either. Laurie B Florence leaned towards the partial penetration and gentle poking of 18650 cells to simulate internal shorts. And we know where that gets us. It's all about consensus. A lot of cells have been made, there are a number of standards agencies and quite a number of manufactures, so failures are inevitable.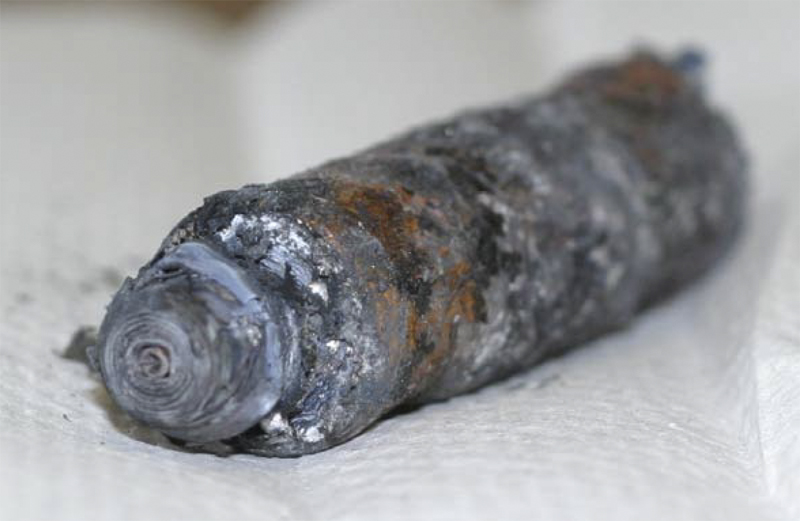 So far then, no solutions. One simple improvement is to keep batteries cooler in operation and manufacturers have already gone to a lot of trouble using liquid cooling in EV and HEV battery packs. Jonathan Taylor of Graftech described, with considerable thermodynamic detail, the benefits of using graphitic heat spreaders to conduct away battery heat. In tests, a graphite heat spreader provided a 27% higher heat transfer coefficient than a comparable aluminium spreader and, under transient conditions, they can decrease temperature gradients by 48% and peaks by 73% compared to aluminium. They're already being used in some smart phones… but they can't prevent internal shorts!
The abuse videos tell us much. Some electrolytes are more flammable than others. Dr Ganesan Nagasubramian from Sandia Laboratories focused on electrolyte flammability using high flash point Hydro Fluro Ethers which do not reduce cell performance— something that has occurred when researchers have added flame retardants. The take home was simple enough. High flash‑point HFE electrolytes produce less gas when subject to heating tests— and they don't burn, irrespective of the lithium salt they're used with. The problem is of course that there's money and competitive edge in flammable electrolytes that do enhance performance… and there were more of the same presentations of poking cells, producing cells and doing everything one could to get lithium batteries to burst into flame, using anything but the means that they spontaneously choose to do so.
The safety issue is not going away. There have been no recalls in the past year (not of consumer cells) but the experts agree that internal shorts are a serious threat and as yet the industry has no way of predicting them (in small consumer cells) and certainly not in large format cells which will form the backbone of the EV/HEV market. Worse it has no means of suppressing them.
One expert has exposed the shortcoming of penetration tests and shown that since they aren't standardised, they're not comparable. Yet still the industry is committed to poking and prodding. I now have a queezy feeling whenever I leave a laptop uncharged and unattended. Burning laptops and downed cargo planes may be containable PR incidents— but dead car passengers in very expensive and state subsidised cars may not be.