The demand for lithium-ion batteries is growing as their use in gadgets, devices, equipment, medical devices, energy storage systems and the cars we drive continue to revolutionise the world by helping to reduce its global carbon footprint. Munters explains the importance of its dehumidification technology when manufacturing lithium-ion batteries.
Electric vehicles are becoming more popular every day as countries look to reduce vehicle-related emissions, with some even banning the sale of new internal combustion engine-equipped cars from 2025. However, battery manufacturers need to increase the capacity and capability of lithium-ion batteries.
The technology has evolved significantly over the years and will most likely continue to do so in the future. However, end-users want batteries that hold more energy, last longer, and charge faster. This is all achievable through research and development, although one of the most important considerations will continue to be the production environment.
Delivering the right climate
Battery manufacturing must occur in ultra-low humidity dry rooms, as lithium is extremely reactive to moisture. Whether it be a small research laboratory, a micro-environment or a large-scale factory, low dew-point moisture levels and year-round performance are crucial in lithium-ion battery production.
Munters' dehumidification solutions provide high uptime and extreme reliability at dew points as low as -70°C. Our systems are designed to maintain the optimal climate with long-lasting performance and can significantly reduce energy consumption.
Lithium-ion battery manufacturers can secure their process and production quality while also lowering their total cost of ownership with our dehumidification solutions.
Battery equipment expertise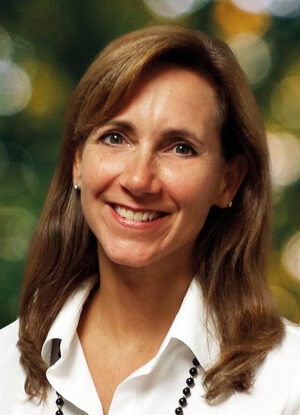 Each battery gigafactory is unique. Some are small, while others are huge. Customers require assistance to find a custom solution that suits their demands. Munters has a worldwide network of expert engineers dedicated to equipment reliability and preventive maintenance services. We are there every step of the way to offer advice and answers.
We understand how critical dry room design and construction are and assist customers in making the right choices to meet their unique demands.
Cheryl Thibault, global product manager at Munters, says: "One innovation that really sets our solutions apart is our Green PowerPurge technology. With this unique technology, lithium-ion battery manufacturers can use up to 45% less reactivation energy and less pre-cooling, while also achieving optimal dew point.
"We at Munters strive to be progressive and always work closely with our customers to understand their needs for manufacturing batteries in the most sustainable way. Our innovation experts in our R&D facility in Tobo, Sweden continue to develop and improve on our energy-efficient designs. They look for creative methods to recover energy and seek to reduce our equipment footprints and increase our use of recyclable materials."
Decades-old battery technology
Lithium-ion technology has been around for decades, and Munters has more than forty years of expertise in identifying the right climate solutions for this sector. Our Centre of Excellence team coordinates best practices and shares new concepts globally, so it can bring the very best ideas to the market.
Our reliable supply chain is also well established, so we can guarantee that our customers will receive our dehumidification solutions on time. With higher efficiency and throughput, Munters can offer smaller equipment— saving CAPEX in the short term and OPEX in the long term, thanks to our cutting-edge technology.
We can provide customers with the most advanced dehumidification technology available today and tomorrow. Today's typical dew point is -40°C, but future scientists may discover a more powerful lithium-ion battery chemistry, which may cause it to drop. We have already had experience in designing and constructing dry rooms that operate at lower levels, so we can offer the optimal solution for any situation.
No matter what the outdoor conditions are, Munters dehumidification solutions provide precise and consistent ultra-dry air for battery manufacturing spaces all over the world.
Battery production capacity
Our mission is to provide our customers with the most efficient and timely solution. Munters operates factories in Europe, the US and China— all of which are ISO 9001 certified— in order to assist each region's expanding battery industry.
We manufacture high-quality, dependable small, medium and large units as well as complete systems including climate control, heating, filtration, and controls.
In addition, Munters will increase production capacity to meet the growing demand for electric vehicles and other industries as a result of this development. New demands, like supply chain disruptions and labour shortages, are being met as we become smarter.
Safety is always a top priority at Munters, but we also adhere to lean philosophy (which emphasises the removal of waste within a process) and work closely with our suppliers and partners to speed production, deliver goods on time and guarantee premium quality.
Having a close connection with our customers allows us to make appropriate choices and supply products in a timely manner. Our project managers work closely with the end user and contractors to ensure good communication. We make sure that decisions are made swiftly to keep the project on course.
It does not end with us delivering the solution; Munters stays involved with the factory until it operates correctly. Our service group has years of experience commissioning battery rooms and integrated climate control solutions.
Regular maintenance, performance tests, upgrades, and optimisation will produce substantial energy savings, enhanced performance, and an extended lifetime for our solutions. Keeping our solutions long-lasting is both cost-effective and good for the environment.
New factory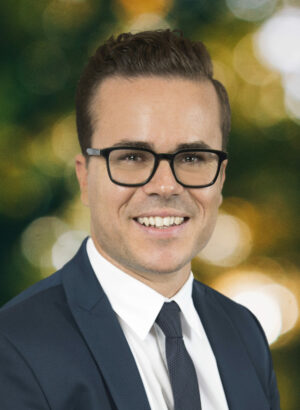 In order to fulfil the demands of the lithium-ion battery business, which is expanding rapidly in Europe, Munters is preparing to manufacture low dew-point dehumidification systems in our new factory in the Czech Republic.
The lithium battery market has grown significantly in recent years, largely driven by increased demand for electric vehicles. To fulfil this demand, Munters is constructing a new large-scale manufacturing facility in Hodonin, Czech Republic.
Federico Tiezzi, director of applications & battery centre of excellence, said: "The high-capacity production centre will provide special low dew-point dehumidification systems which are essential for lithium-ion battery quality.
"The fast-paced construction project is in response to the high demand for equipment from the electric vehicle battery market. Demand for lithium-ion battery capacity is expected to increase by more than 800GWh in Europe over the next 10 years. Munters is ready to meet this demand."