Laden down with kilos of paper, brain buzzing with 60 hours plus of discourse, BEST's Editor strives to retrieve the finest nugget of information from this summer's AABC meeting…
The team behind AABC castigated your scribe for not producing a fulsome report from their earlier meeting this year in Mainz; as I sit here in the midst of an English summer going over my notes and doodlings from the five day battery fest in Florida, I'm wondering if I'll incur their displeasure again.
What constitutes a successful conference and exhibition for any one delegate is a matter of opinion. For the exhibitor, it's meeting new customers or perhaps just the one potential customer who can transform his business beyond recognition. For the individual delegate, perhaps making just one crucial contact or getting a perspective on some aspect of the industry is all that's needed.
But for a journalist… the poor news hound? Well it's increasingly hard to get anything of substance. In a world where corporate executives say less and less as their PRs and lawyers tie up their every last word in ribbons of bland nebulous statements, you can see how important what's known as "the gaff " becomes: Ex PM Gordon Brown still connected to a radio mike, calling a harmless old woman a "bigot", sinking at a stroke his election chances.
The off message remark —like that of the famous Gerald Ratner, chief executive of British Jewellery chain Ratners. putting the boot into his own company by calling it, low cost products "total crap" and virtually killing the business with the British public overnight.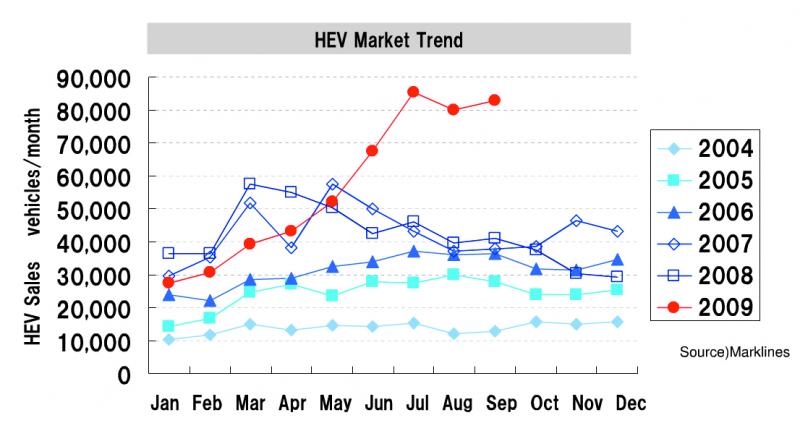 Well nobody called anybody else's products "total crap" at this AABC but pouch cells, those soft, squidgy, low cost means of packaging the guts of a lithium ion technology, looked as vunerable as the testicles of a sumo wrestler.
Especially after Sebastian Scharner, a technical specialist with BMW, put the company's findings before an audience of about 400 specialists. BMW found that pouch cells lost solvents and gained moisture. Pretty damning stuff. Probably the most controversial thing said in five days. Its not going to do much for calendar life or performance. The jury may be out on whch lithium-ion chemistry is the way forward but there were the first stirrings of a debate that there may be a split on packaging (as long as the split isn't actually in the packaging!!)
Now there are no slides in Scharner's presentation— either in the books or on the Fort Knox of USB stick of the presentations that actually show this and these days, photography at Menahem Anderman's meeting, is almost "Verboten" so I couldn't snap the slide either. So I tried to raise a few question at the earliest opportunity.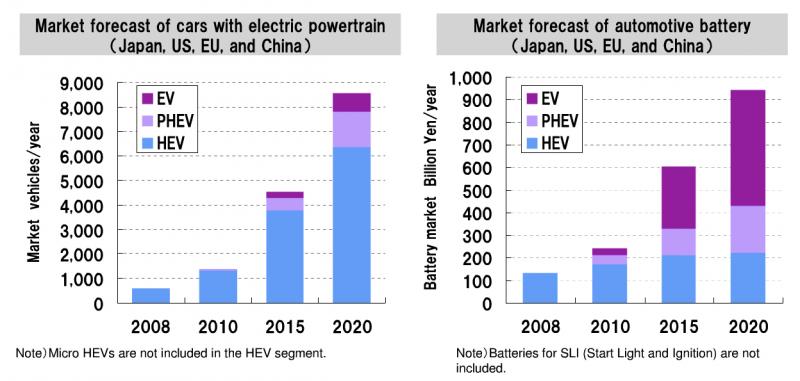 And taking into account the big geopolitical events of May, I asked if BMW had "torpedoed" Korean battery hopes. It certainly raised a laugh but the fact is there are few Automotive OEMs who haven't used pouch cells in their development programme.
Ford's Ted Miller went as far as saying the evidence was "compelling" and defended his company's use of the technology (best available at the time etc etc) The dear Dr M was less than kind, perhaps bordering on the defamatory, over the same technology being used in a heavily promoted pure electric car.
BMW's finding may of course be a one off but this is simple use of good old analytical chemistry and an accurate balance could put the mockers on pouch cells.
Ask any senior manager with no grasp of the finer details as to what looks more robust — cans or pouches— and the school of common sense will give a very definitive answer.
Otherwise it was a very typical AABC with the only other controversy being Dr Anderman's continual downgrade on the estimate of how many EVs/HEVs will be "out there" in the next decade. It won't be insubstantial business for the winning battery makers but it's going to be a bloodbath for the rest that is becoming clearer by the day.
So much of what happens is now tied up in the fortunes of Western economies and how quickly the global economy recovers. Tomohide Kazama of the Nomura Institute estimated an EV battery market worth as much as the total lithium ion battery market (phones laptops etc) by 2020 of 950billion yen (US$10.75billion dollars).
That doesn't take into account account growth in today's established consumer lithium ion battery market— nor does it take into account growth in the microhybridisation market in Europe (which is now a given) but it based on a forecast of the whole EV/PHEV market reaching 25% by 2020 and it could be much lower than that. Dr Anderman himself believes market penetration is going to be a paltry 1% of total vehicles produced by 2020.
The problem identified by Kazama is that battery makers are now investing heavily and debt to equity ratios are increasing in companies like GS Yuasa. So who's going to survive? An obvious question, it depends on the success of your customers. If you've got Toyota or Renault Nissan in your supply chain, you'll make it seemed to be the message in a hideously complicated slide showing business tie in between battery makers and automakers.
But beyond this, confusion. The analysts start talking about battery breakthroughs being needed and unclear pictures in the EV market. At this point you know as much they do. Which is not much but you can disguise this by relying on your corporate graphics department spinning images of the future.
The great and the good, including Russel Hensley, described as an "expert principal" from McKinseys, that world famous management consultancy added little more than you might find in a guest opinion column for BEST: "Sooner or later electrified vehicles will take off ". They already have. Not much in the way of advice your didn't know already. " To retain value in the longer term, battery makers may want to partner more closely with automaker's tier one suppliers". Yes we think they've noticed that.
For now and for the next couple of years in the USA, battery makers can get down on their hands and knees and thank their various Gods that the Obama administration is battery and EV/HEV friendly.
The US DOE is looking to industry to deliver a PHEV vehicle with a 40 mile electric range and a system cost of US$3400. Its looks unlikely right now as does target market penetration of a million plug-ins on the road by 2014. The "suck it and see" years are just a round the corner. But as Anderman pointed out in his own presentation, subsidy can't address safety and reliability—these are issues which can only be addressed commercially.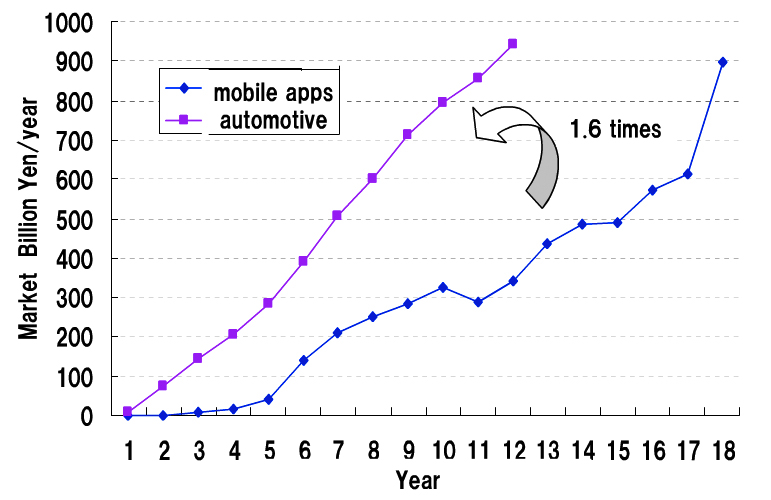 The DOE of course keeps pumping money into the futurescape — lithium sulphur and lithium air " next generation" batteries. But the car you might be buying will be based on the best battery chemistries that are available now and the US Government is ploughing US$1.5 billion into that as well as another US$400m into various transportation demonstration projects involving nearly 10,000 vehicles, with 13,000 charging sites being established. No one can say US Government isn't trying to make this get off the ground.
Even in Europe, things are moving forward at a faster pace. Professor Martin Winter explained why: European fuel prices are still sky high, Europe's overall greenhouse gas emissions have fallen but transport emissions are increasing (now 28%). And there are many jobs tied up with the automotive sector— 12million and a lot of them in Germany.
Winter surprised this European citizen by explaining there was a European green cars initiative with a big vehicle electrification component and no less than three organisations supporting it and two clear goals.
The aim of producing Plug in car with 50Km of electric range with an energy consumption of about 200Wh/km with same safety and comfort as a conventional car:
Producing a pure EV with 100km pure range seating four passengers and again a similar order of costs compared to a conventional car. Somewhere in Europe there are committees at work making sure this will happen. In Germany there's an even more grandiose plan at work integrating climate change activity with a recovery programme adapted to deal with the economic crisis (in future years we might all be looking back and accounting for how the great slump made the EV industry?).
The biggest of these programmes called IEKP is meant to support R&D demonstration programmes for battery systems and electric drives as well as field tests with electric vehicles. Through another plan called the National Development Plan for Electro Mobility there is a target to put one million electric vehicles on Germany's roads by 2020, Implementation however is through local government and consumer organizations.
In money terms about €500 million is being ploughed into battery development, recycling and so on, but of course all these announcements were made before European governments were hit by the Sovereign debt crisis of Greece and before Germany's financial hands became increasingly tied. The Germans have other bold plans including the building of so called competence networks which from the exterior looks like a plan to build up everything from competence in electrochemistry to the servicing of EVs. And there's a lithium ion battery innovation alliance.
Like the USA, Germany has recognised that competence in lithium ion battery making is not simply about prestige and balance of trade— it is simply strategic— there is a strong desire NOT to be dependent on foreign batteries.
Winter, who is in fact Austrian, is a noteworthy researcher in the Lithium field in his own right and, as well as playing a key role in shaping European R&D programmes, makes his own contribution to the cutting edge. Winter made his own predictions about where the world needs to be in order to produce tomorrow's lithium-ion battery— a silicon anode with a capacity of 3500Ah/kg. A lithium air system does start to give the kind of energy density associated with today's gasoline and hydrocarbon fuels— around the 11,000-12,000Wh/kg figure. But it is far from easy to achieve.
From the USA, Steve Visco of Polyplus presented details of his company's water stable lithium metal electrode, a concept which he has been developing for at least a decade. By protecting the lithium metal in a solid electrolyte membrane, Visco said the material enabled a wide choice of electrolytes to be used and allowed for aqueous batteries to be made with specific energies of up to 1,000Wh/kg— one day. But not today or in 2011 or 2012.
The papers by Winter and Visco were in fact very necessary stimulants to a meeting which had become bogged down by the here and now and the commercial and technical constraints of today. The auto industry can only achieve so much with today's lithium ion chemistries and while that's a lot more than could have been achieved with previous battery technologies, it still doesn't quite pass muster as a pure EV solution. The hybrid market is defined.
The pure EV market is also bogged down with a series of not quite there yet products. There is no iPhone type "must have" EV at a compelling price which knocks fossil fuelled machines off their perch. But there are plenty of wannabee battery players and suppliers as the market. And while there are, AABC will continue to provide a useful forum.