Call for massive education campaign about the risks and more research into vapour clouds and effects of ageing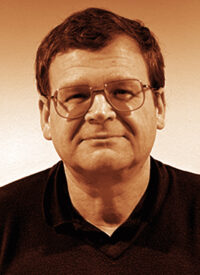 Dr Paul Christensen is passionate about lithium-ion battery fire safety, and detecting and preventing thermal runaway in battery cells. He is an academic who devotes his working life to the cause and admits to dreaming about batteries, though it is usually about a paper he has not finished writing. He advises governments and fire services internationally. Here he talks to Andrew Draper.
There needs to be a massive education campaign about the risks associated with lithium-ion batteries, according to Christensen, lithium-ion battery safety consultant and professor of Pure and Applied Electrochemistry at the UK's Newcastle University. Not only that, he sees a real need for more research into vapour clouds and the effects of ageing on the performance of lithium-ion batteries.
Vapour cloud production from thermal runaway is a particular concern, he said. "The big problem is there's very, very little research on the vapour cloud … Big batteries are expensive, electric vehicles are very expensive, disposal costs are expensive and there are not many places in the world that will allow you to do it, because of the environmental impact of the pollution.
"The problem is the amount of money available from governments is just nowhere near enough," he said. "If you're looking at full grid-scale battery energy storage systems and how to stop them exploding, you've got to blow them up, and that costs money. If you're going to deal with electric vehicle fires and design underground car parks with chargers that are fit for purpose, you need to blow up electric vehicles.
"And that's expensive, and disposal of the carcases afterwards is expensive. But the amount of money available for doing this research is, frankly, laughable." Governments and industry both need to put serious funding in, he said. And he means millions.
Typical costs for an experiment in blowing up cars:
Electric vehicle, £20,000 ($24,000)
Disposal of wreckage, $several thousand
Specialised site hire: tens of thousands of dollars per week (even with academic discount)
Salaries and overheads.
"So most people, if they're researching thermal runaway in cells or modules or electric vehicles, drive them straight into fire. They don't appreciate the vapour cloud explosion hazard. But what happened in Surprise was that just one rack – a single rack out of 27 – went into thermal runaway, boiled off a vapour cloud for three hours without any fire and when they opened the door, three minutes later there was a huge explosion that very badly injured two and severely injured two more fire officers, very sadly."
The explosion at the Arizona Public Service energy storage facility in Surprise, Arizona, reportedly started in two cells.
Explosions from e-bikes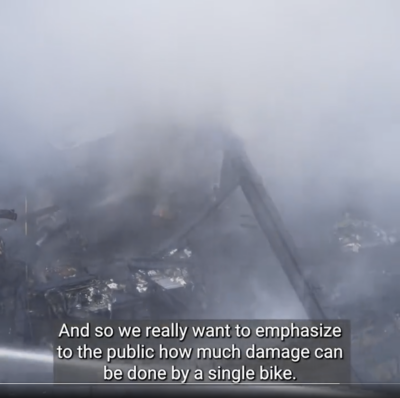 "Now, we're getting vapour cloud explosions from e-bikes and e‑scooters in people's homes. So the vapour cloud needs a lot more research; we really need to understand it." Christensen and his team were at the time of writing preparing a research proposal aimed specifically at the risks and hazards of vapour clouds to fire and rescue services. They are also linked in to fire services, safety institutions and like-minded scientists across the world.
Vapour clouds
He said what commonly seems to be in a vapour cloud is:
Up to 50% hydrogen
Carbon monoxide, ~15-20%
Carbon dioxide
Small organic gases such as ethane and methane
Small amounts of hydrochloric and hydrofluoric acids and hydrogen cyanide
Small droplets of the organic solvents used as electrolyte in the cells.
"What is often not appreciated is that the whiteness of the vapour cloud is down to small droplets of organic solvent, the organic carbonate that are present in the cells," he said. At least one research paper he commends from a team led by Yang Jin from Zhengzhou University found that is it the small solvent droplets that explode, and not the hydrogen.
They overcharged an LFP battery of about 9KWh and ignited the vapour cloud produced. The hydrogen and carbon monoxide were way below their lower explosion limits. Christensen shares the researchers' belief that it was therefore the droplets causing the explosion.
Ageing and rapid charging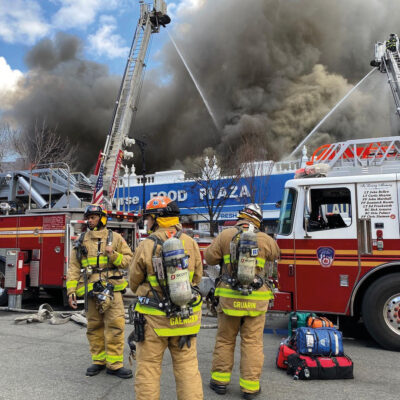 An area in need of more academic research is the effects on lithium-ion batteries from ageing and rapid charging, said Christensen. "The thing we don't know yet is how the thermal stability of lithium-ion batteries varies with age and use. But we do know that if you charge at high C-rates, then you cause lithium metal plating. That is very bad news because it destabilises the battery.
"So, for example, if you charge a battery and it's charged fully in an hour, it's 1C C-rate, which is accepted as the safe charging rate. If you can charge it in half an hour, that's 2C, in 20 minutes that's 3C; and that's rapid charging. As you're well aware, if you put two academics in a room you get four different views of anything, but one thing that all academics are agreed on is that if you rapid charge lithium-ion batteries…you get lithium metal plating and that destabilises the battery."
In Surprise, an examination of the cells not in the fire showed they had lithium-ion plating, even though there is no way it should have happened if operated under the proper conditions, said Christensen. The reports into the incident note lithium-ion plating, but do not comment on that being bad news and representing abuse of the batteries.
Anything that slows down the movement of lithium ions to the anode such that the demand imposed by the charging current cannot be met causes lithium metal plating instead of intercalation. The metallic lithium reacts exothermically with the solvent giving off flammable and toxic gases; other reactions also occur resulting in a drop in performance and in extreme cases to overheating and thermal runaway. The lithiated graphite anode is also highly flammable.
The implication of that for rapid charging is unclear due to lack of data, said Christensen, but reports he has seen where cells have been removed from batteries that underwent rapid charging show lithium-ion plating.
When batteries irreversibly drop to 50-60% charging capacity (the knee), they become dangerous and are regarded as no longer safe, said Christensen. He said there is very little research on the effects of ageing.
International network
Christensen claims an international email network of around 150, comprising scientists, government officials, fire services, police and research institutes such as Ineris in France and NIPV in the Netherlands. He has some 1500 followers in LinkedIn, to whom he posts regularly on lithium-ion battery fires and explosions. He has been accused of "peddling lithium-ion battery porn" because of the many videos of fires he shares, but he asserts their learning value.
Need for education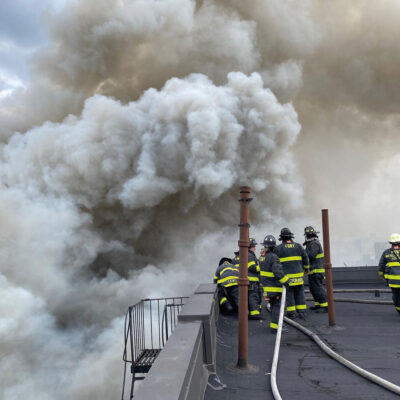 Christensen is keen to educate to keep people safe. He works as a professor four days a week and private consultant the rest of the time. His work for first responders is carried out for free.
"Most of what I do is intended to help and, with all this research, what I'm trying to do is educate as many stakeholders as possible so that I can keep people, first responders, the public etc. safe. And I'm not demonising lithium-ion batteries, I think they're absolutely brilliant. And I think grid-scale batteries have a major role to play in decarbonising the planet. If we're not all going to die in the dark, we're going to have to decarbonise the planet.
"So I've always been a big fan of lithium-ion batteries. I think they're amazing things. But I also believe that their penetration into all levels of society has been far faster than our understanding of risks and hazards."
This commitment takes him into serving on various official working groups, plus safety and standards committees. Thermal propagation is a key interest. He shares knowledge and learnings with fire departments and others to promote understanding. "The idea is to de-demonise lithium-ion batteries and understand how to deal with them safely," he said.
The number of people injured or killed by electric cars compared to those injured or killed by light electric vehicles "has been a tiny number," he said.
"If your e-bike or e-scooter goes into thermal runaway in your home, you've got a 14% chance of dying and 64% chance of ending up in hospital," he said with reference to data from EV Firesafe, an Australian research body.
That leads to very strong feelings for Christensen. "My suggestions are, do not charge indoors under any circumstances. If you absolutely have no other alternative, do not charge when you're not present, do not charge when you're asleep, do not charge in any kind of main exit, and try to charge where there's nothing around that can burn. And finally – do not attempt to deal with fire – get out, as you may only have seconds before an explosion or major fire."
"Appalling planning"
His concern for education stretches to local authorities' planning departments, which he believes, through no fault of their own, lack an understanding of the risks and hazards associated with energy storage. He is also concerned at a "complete lack of regulation" of energy storage in the UK, including standards.
"The planning applications I've seen – and I've assessed a number for this country and abroad – have been appalling in terms of the lack of understanding of the risks and hazards of lithium-ion batteries, especially of big ones. If approved, they would put fire rescue services and first responders' lives at risk should there be an incident," he said.
He has seen applications which state categorically you cannot put water on lithium-ion batteries because they contain lithium metal. "First of all, there should be no lithium metal in a lithium-ion battery unless it's been abused. Secondly, water remains the only suppressant system. It's the best of the bad options."
In one particular application, the decision was to put a dry powder fire extinguisher inside one door of the container and a CO2 extinguisher inside the other door. Neither would work on lithium-ion batteries and if a door was opened during thermal runaway, first responders' lives would be put at risk, he said.
"If you kill fire and do not stop thermal propagation you switch the hazard from fire to explosion. If you don't stop thermal propagation from cell to cell and cell to module, it will continue to boil off a vapour cloud. And at some point, if you open a door, as happened in Surprise, then that cloud can deflagrate."
Testing standards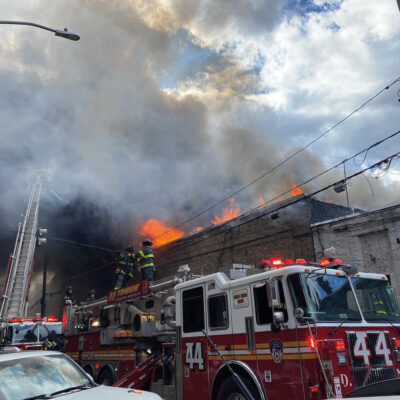 He said the US is "streets ahead" of the UK in terms of testing standards. For example, UL9540A on the safety test method for evaluating thermal runaway fire propagation in battery energy storage systems stipulates that a cell must be sent into thermal runaway inside a module to see if thermal propagation results.
It has to be carried out four times and the results dictate what has to be done to stop thermal propagation. "Sadly, it doesn't require you to do that. One of the problems with this standard is that it's not a pass-fail standard. You can say you conform to standard UL9540A just by doing the ignition experiments. But you don't have to do anything about it and make the system safer."
It is in everyone's interests – from developers to operators and nearby residents – that these systems are safe. "That's what these standards are trying to do. They're not perfect but they're a damn good step forward," he said. A lack of standards due to planners' lack of understanding could also open up the system to abuse from unscrupulous developers, said Christensen.
Parliamentary bill
In the UK, Conservative backbench member of parliament Dame Maria Miller has proposed a 10-minute rule bill on the safety of energy storage systems. She acknowledges it is unlikely to pass into law, but points to the awareness-raising among fellow parliamentarians. It proposes that industrial lithium-ion battery storage facilities be categorised as hazardous, so that the Environment Agency, the Health and Safety Executive and the fire and rescue services would be statutory consultees when planning applications are considered.
The bill notes fighting lithium-ion fires creates huge quantities of water that contain highly corrosive hydrofluoric acid and copper oxide, the by-products of battery fires. "These toxic chemicals cannot be allowed to seep into watercourses, because they would cause immense environmental damage," it states.
Ed Sweett of Maria Miller's office told BEST that the Energy Security Bill is due to be introduced to parliament in the next few months and "we are currently exploring options about how we can table an amendment which enhances industrial lithium-ion battery fire safety. We have been holding regular meetings with officials about this and are hopeful that our proposed regulatory changes will be made."
Who's getting the message?
"It's getting through to everybody except government as far as I can tell. Maybe Dame Maria Miller's efforts will light a spark, I don't know…I think we've had such political chaos, such monkey shines over the past few years and of course Covid before that, I think the attention has been elsewhere."
---
The trade that must die…
Dr Christensen said the unregulated online trade in lithium-ion cells and second-hand EV battery packs "should be killed dead" due to the safety risks and accidents we are increasingly seeing. In recent months alone, there have been explosions/fires in homes in the UK, Germany, Poland and Australia.
Domestic battery energy storage systems are not regulated. "What's even more frightening are do-it-yourself battery energy storage systems," said Christensen. DIY batteries have been wired to solar panel arrays and such batteries have ignited in homes in the UK, Germany, Poland and Australia.
Cells sold second hand are inevitably sold without a charger. "There are 6–7 different chemistries for lithium-ion batteries, each of which requires a different charging protocol. Also, we can't guarantee the quality of them. There are cases of fake batteries," he said.
There have been instances of defective, used EV batteries imported and repackaged to appear as new. "You can buy a second-hand EV battery pack, take it home, strip it down, build your own do-it-yourself battery system with wind turbines or solar array. And quite often, these batteries are sold as being damaged."
The UK has regulations on the carriage of dangerous goods called ADR, which apply if you were to buy a used battery from a scrapyard. "Your courier would have to be ADR-trained, the Department of Transport has to be informed the battery is going to be moved, a container to move it in has to be used at a cost of around £50,000 ($60,000), or – and this is why it says on all of these websites – pick it up yourself. You can roll up in your white van, throw it in the back and drive away."
He said it was never realised there would be a second life for EV battery packs and that recycling was the intention of EV after-life. This is why battery manufacturers are not going to be willing to give up intellectual property contained in battery management systems. "The IEC and the EU have side-stepped this critical issue," he said.
A report from the UK government in January 2023 authored by Christensen and his team ("A Study on the Safety of Second-life Batteries in Battery Energy Storage Systems") noted there is currently no widely accepted test methodology for assessing the safety of second-life lithium-ion batteries. It called this "a major gap in international standards".
---
His CV:
Founding director, Lithiumionsafety Ltd. Specialist consultant for lithium-ion battery safety
Professor of Pure and Applied Electrochemistry, Newcastle University
Senior advisor to the UK's National Fire Chiefs Council
Member of the UK government's working groups, including on energy storage and fire safety
Member of fire service working groups, and Derbyshire Police EV safety group
Advised car maker Nissan on all aspects of lithium-ion safety during the construction and commissioning of battery plant in Washington, UK.