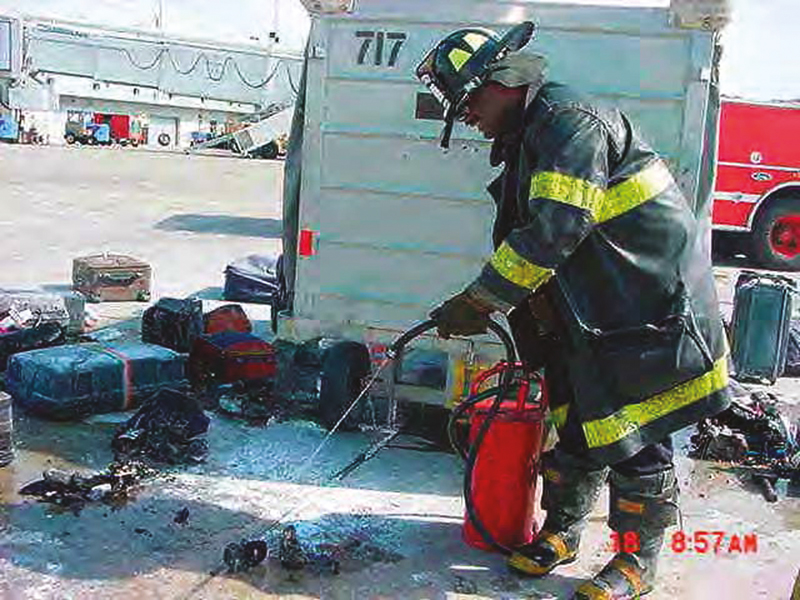 There have been a 'significant' number of lithium-ion battery incidents already this year, according to the U.S. Department of Transportation, and 2007 could be a worse year than 2006. What's the industry doing about it? The Editor reports from the 24th Battery Seminar in Fort Lauderdale, Florida.
There's a lot of coyness in American English. Take the use of the term 'rest room'. No one I know puts their feet up for 40 minutes in the toilet or lavatory or the dozens of scatological euphemisms we have in the U.K. for the same room, so is it any wonder that a fire in the passenger compartment of planes is referred to as an 'incident' by the U.S. Department of Transportation?
It's a fire on a aeroplane, for God's sake, and that should never happen; but it's been happening with alarming regularity over the past year. A small part of the blame cannot be put on counterfeit batteries made in China, but some of it can certainly be put on public stupidity and ignorance; and a bigger part of the blame is the lithium-ion battery industry's failure to educate OEMs and the general public that a lithium-ion battery at, or near, full charge is a potentially hazardous item.
At the time of going to press, the U.S. Department of Transportation was about to stage a press conference to advise the public on some safety tips concerned with air travel and batteries… don't pack spare lithium-ion batteries in your suitcase, don't put charged portable power tools in with your clothes. And maybe just maybe they'll be telling the public that it's not such a good idea to charge your laptop or cell phone on the plane even if the airline thinks it a good idea, because if your batteries are going to go into thermal runaway then that's when it will occur.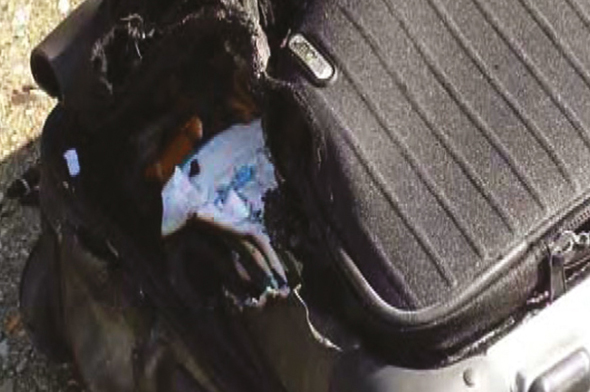 But will anyone listen, given the utter contempt the travelling public has for so-called anti-terrorist measures (like not being able to carry bottles of water on board planes)? And at the same time these safety measures will be providing valuable education for potential terrorists – the lithium-ion battery is the bomb you can get through security with impunity. You just need to be smart enough to know how to make it detonate – and it's not that difficult.
Though billions of lithium-ion batteries are in use and the number of incidents that have occurred is infinitesimally small in relation to those in use, the pattern of where the known failures have occurred – in and around aircraft – should be putting the fear of God into battery makers. But at the long-running Florida conference there was, it has to be said, a certain degree of complacency, challenged only by the makers of new and alternative chemistries (because they have a vested interested in seeing today's technology derailed in a spectacular high-profile exothermic event). One woman did feel so strongly about the situation that she started her own company to make better (safer) lithium-ion batteries – more about that elsewhere.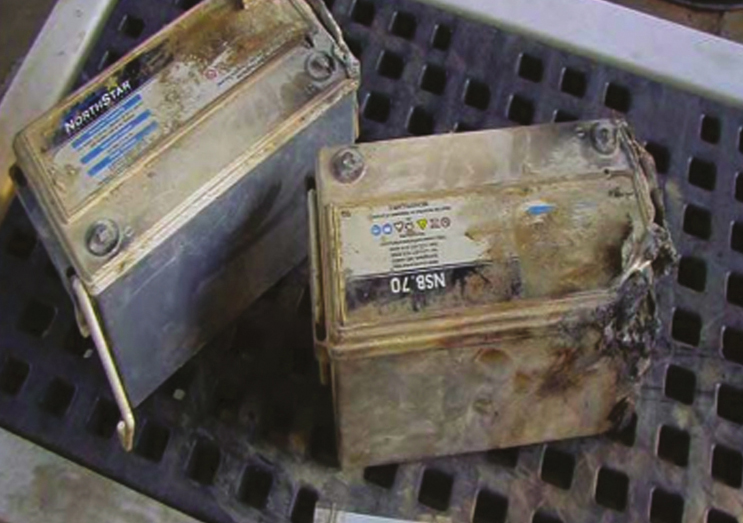 But what about all the safety testing? If batteries pass these tests, why are there still problems? Brian Barnett of Tiax, one the leading battery consultancy groups in the U.S., let the big cat out of the bag: the 'field failure' the industry is seeing today has absolutely nothing to do with the kind of safety testing it is obliged to carry out.
You can mistreat any number of cells – crush them, hammer nails into them, heat them, etc. – but these tests won't emulate the minuscule separator punctures and concomitant short circuits that occur in the field failures which cause laptop computers to burst into flame. These are caused either by dendritic growth which punctures the separator and short-circuits the cell, contamination of the cathode material, or even a combination of the two.
These problems may occur several years down the line in cells which are acceptable on leaving the factory. And while there are analytical techniques to explain and interpret failures which have occurred, there is precious little that can be done to predict and arrest failure in today's generation of cobalt-based lithium-ion cells, according to Barnett.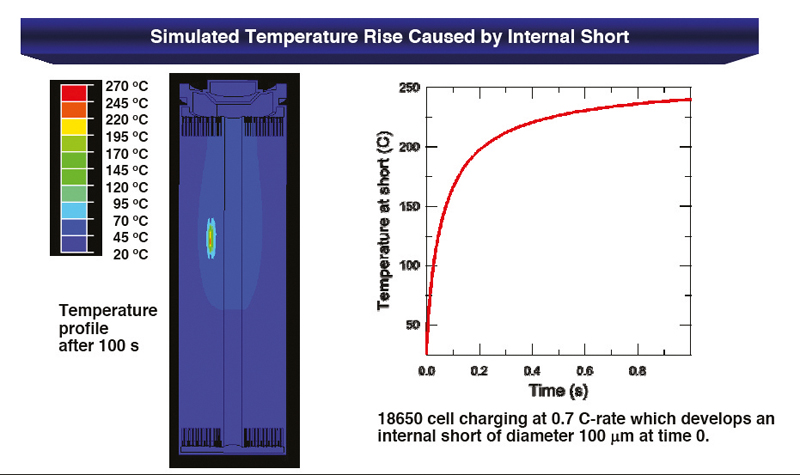 The full mechanisms of what causes these catastrophic failures is not completely understood, but Barnett's group has carried out a considerable amount of mathematical modelling on the typical 18650 cell which shows what does happen.
Using a series of quite remarkable video clips Barnett demonstrated that the micro-short, occurring deep inside the cell, produces a substantial rise in temperature in a highly localised manner. But this temperature spike cannot be detected by the single thermistor found on the battery packs of today's laptop computers.
This local temperature spike can transform the cell contents from a steady power source to an eruption of gas and flame in a matter of seconds but, through the model at least, it is possible to shut off the current and avoid the inevitable exothermic reaction. That's just a model though – fusing and shut-down separators don't act fast enough once the system has got enough self heat. Fixing the problem isn't going to be easy – and there's no question it is a problem. Bob Richard of the U.S. Department of Transportation delivered a litany of battery fire near-misses with pictures and graphic details – like a battery-powered drill accidentally activated in checked baggage. The drill and battery overheated and caused more than 20 suitcases to catch fire on the ramp just before loading onto a passenger flight.
As recently as February 10th this year, on a jetBlue flight which was climbing after take-off from JFK airport, smoke began pouring from an overhead bin in the passenger cabin. Passengers alerted the flight attendants; one of them opened the bin and saw thick black smoke and flames inside. As the plane returned to the airport for an emergency landing, the attendants were able to put out the fire by discharging two Halon extinguishers. Water was applied to some cloth embers that continued to burn after the Halon was used. The source of the fire, a bag with audio-video equipment was secured in a lavatory. The fire apparently was caused by the short circuit of two lithium-ion batteries that were packed in a bag with other audio-video equipment and batteries.
In another example, a batch of batteries being returned to a Korean maker caught fire in an airport warehouse.
Richard's department observes that many fire incidents involve undeclared/unlabelled 'excepted' batteries, and short-circuit is the most common cause (either through design, packaging, or handling). The incidents nearly always involve lithium, and lithium-ion is usually involved in unexplained fires (those with no obvious short circuit, etc.) Fortunately nearly all reported fires are discovered on the ground.
Not all of the fires have been caused by small batteries – Richard cited at least one from a prototype lithium battery manufacturer which caught fire as it was being loaded onto a transatlantic cargo flight from Memphis.
If you still think the situation is under control and that you are making excellent products, think again. Richard Stern of the U.S. Consumer Product Safety Commission outlined just how serious things have got – there were 12 battery recalls last year involving 4.5 million items (and 110 incidents) and in the first quarter of this financial year there have been nine incidents and four recalls involving 345,000 items. If firms don't act when alerted they can be fined up to US$8,000 per product item up to a maximum of US$1.8 million – not much of a slap when compared with the true cost of a product recall, if Sony's numbers are to be believed.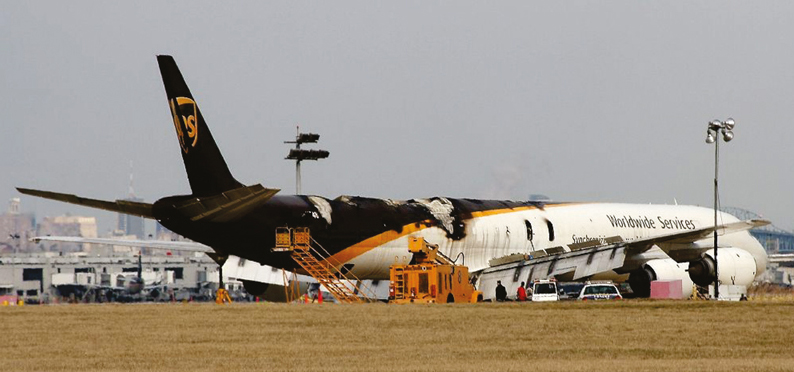 Toughening of design standards and regulations seems inevitable. But one wonders what putting watt hour markings on all lithium-ion batteries from January 2009 – the outcome of the Portable Rechargeable Battery Association's efforts – will actually achieve.
At least two companies take the view that even more electronics is the way forward. Texas Instruments, well known for its battery chip sets, has come forward with a new system which would continuously monitor cell impedance and look out for sudden changes of state of charge which would indicate the presence of a micro-short. That's already possible with the company's bq20zXX series gas gauge chips.
PowerPrecise, another battery management specialist, took a similar view but argued that the management system requires much more temperature monitoring in order to pick up problems quickly. Cell temperatures can differ by as much as 10ºC within a pack. PowerPrecise also takes the view that better cell balancing within the pack – done continuously – will prevent thermal runaway. But all of these safety improvements may well push up costs.
In a panel discussion, neither OEMs nor battery makers were convinced that paying for safety was a value proposition the customer would go for given the fact the industry is already 'making the safest batteries it can.' It's all about run time and price.
This was not, however, the view of Dr Christina Lampe-Onnerud, who was formerly with Tiax and its predecessor Arthur D. Little. She has spent her career fixing other people's battery problems, and has now set up her own company (see interview page 75) with safety at the forefront of the sales pitch.
Dr Lampe-Onnerud gave little away as to how her company's efforts will make lithium-ion safer, but the message was very attractive. She's a woman, she's a battery specialist, and she's got your best interests at heart. And when a plane finally falls out of the sky as a result of a battery behaving badly, people will beat a path to her door.
Hewlett Packard mobile computing division's master technologist John Wozniak also put safety high on the agenda; but his final slide was worrying. "Think like a customer," it said. "Would I pay for safety? Would I want it?" We don't all drive Volvos, but when you've seen the results of a car crash on human flesh you'll pay for airbags and seat belts. If you're building the battery equivalent of the infamous Pinto… start saying your prayers.