A consortium that includes government and the private sector aims to build a 10GWh solid-state lithium-ion battery manufacturing plant in the Basque Country.
Spain-based Basquevolt plans to begin production of cells in 2027 with the aim of reaching a capacity of 10GWh after gaining an investment of more than €700 million ($739 million).
The company´s initial objectives are the development of prototype cells and the commissioning of a pilot production line in 2025.
The firm will target the electric transport, stationary energy storage (including hybridisation with hydrogen-gas systems), and advanced portable device application markets.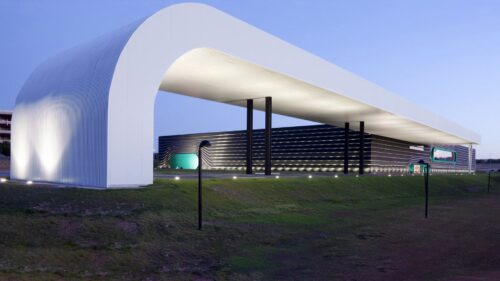 The first-phase of activity will be a research centre located at the Álava Technology Park, Spain close to thermal and electrochemical materials research firm CIC energiGUNE.
The research centre will provide Basquevolt with technological support from a research team led by Michel Armand— who shares patents and research with 2019 Nobel Prize winners John Goodenough and Stanley Whittingham— and who works at CIC energiGune.
Basquevolt's technology is based on the use of a composite electrolyte patented by CIC energiGUNE through research led by Armand.
The founding consortium of investors in the project— promoted by the Basque government— includes Spanish firms: utility firm Iberdrola, automotive component supplier CIE Automotive, gas supplier Enagás, European funded energy organisation EIT InnoEnergy, and CIC energiGUNE.