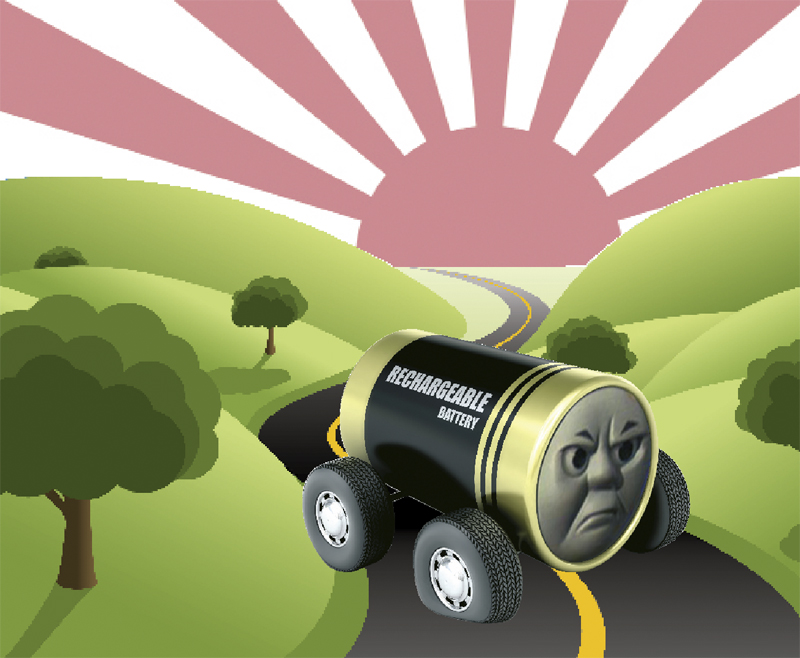 It's a winner-takes-all business in supplying the auto market with advanced batteries— now we can see who will pick up the crumbs, writes Editor Gerry Woolf from this year's AABC meeting in Florida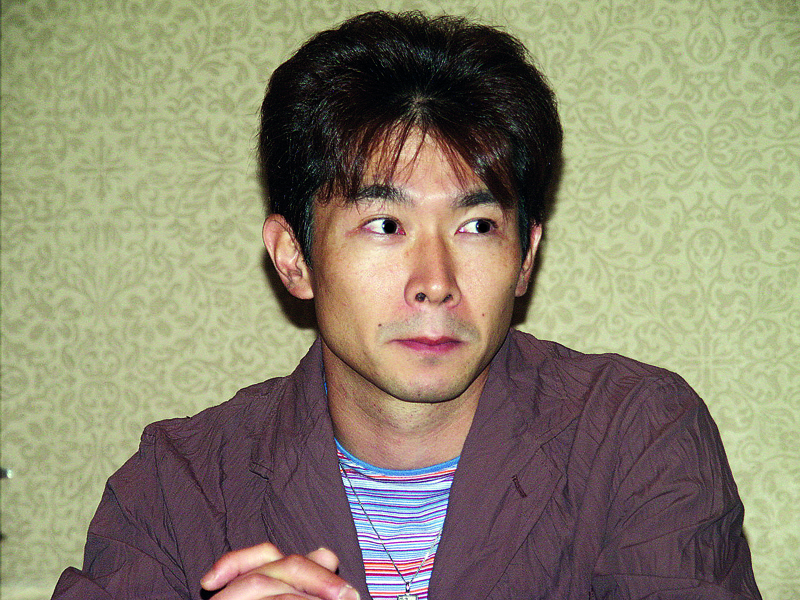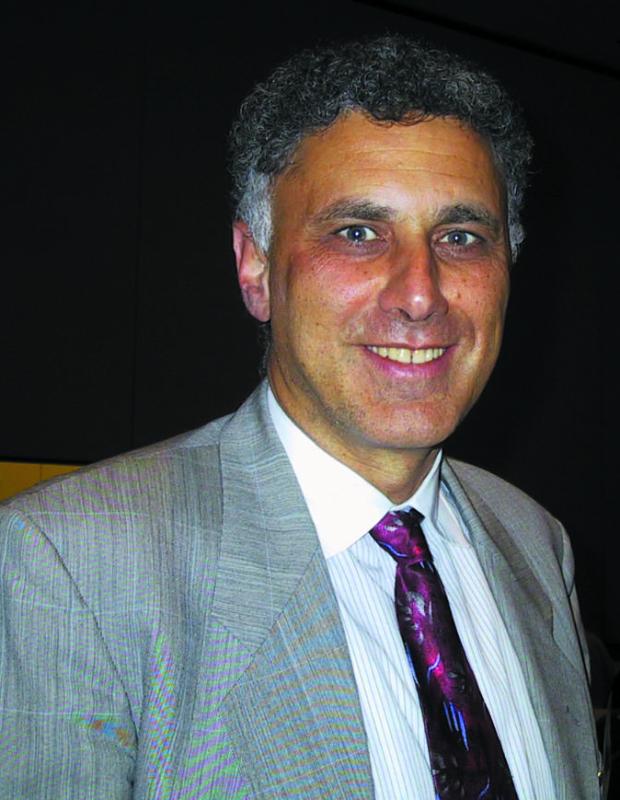 This writer has come to the conclusion that 'commentary' such as you dear reader are taking on board now, is all about mood. And five days of a technical meeting like AABC are pretty demanding, in terms of learning, sharing information, networking with others, catching up with what's going on back at base and so on.
If the meeting has been successful, you should come away tired but optimistic, a little like a great weekend away. There's a good reason for that— the organisers love repeat business— don't we all!
That's how I left Total Battery Consulting's AABC this year in Florida— tired but optimistic for the 'electrification' of the automobile and I have tried to bottle the essence of how I perceived things in my 'start here' column, which I hope you've read.
Conferences though are a snapshot in time, highly stage‑managed in terms of who gets invited to speak, what's said, what's not said and so on. And the problem with putting all of this magazine together, which has been likened by the 'kindly' as writing a Phd dissertation every three months, or curing severe constipation in the same period by those who are less well intentioned, is that it is not a snap shot— it's a distillation of interviews, meeting attendance, far too much reading of news wires and reports over that period, usually honed in a last frantic ten days before sending it to the printers.
And as the last two months have gone past, my mood has changed— and I guess sentiment in the real world has too.
As far as hybrid and electric cars sales are concerned this is going to be a very long game and the battleground won't necessarily be in vehicles. It's much more likely to be in tablet computers and other ultra-slim consumer electronics where the pouch cell is a force to be reckoned with and demand will skyrocket this year— everyone thinks they need a tablet.
Product know‑how will improve too. Cost is another issue. Those with deepest pockets and R&D bases will be the winners— notice how the big beasts like BASF and DoW chemical are sipping at the waterhole of energy storage while expert battery players like SAFT (see news page 20) have paid down its debt with the 'alimony' from the JCI split.
Now they are wondering where they fit in the EV world. But they've got plenty of other business. Where are the other players going? The electric hand‑warming market? Please!
As far as microhybrid technology is concerned—thanks to EU legislation, lead-acid is having more than a laugh— it's having a party and huge numbers of microhybrid sales are forecast in the next few years, with bigger lead‑acid batteries, which need new machines to make them. Witness the extensive advertising in this magazine for proof and the news stories that reflect the investment tale.
But don't believe the car sale forecasts— half of Europe is still 'in the crapper' so to speak, with Southern European debt and mega unemployment (25% in Spain) failing to go away any time soon. And then we've the Greek elections, the French elections, Obama's re‑election(?), the never far away middle east tension and I'd swear all of these factors have more of an influence on enhancing EV and hybrid sales then any new revolutionary cathode. And this big picture stuff doesn't figure at technical meetings for all kinds of reasons.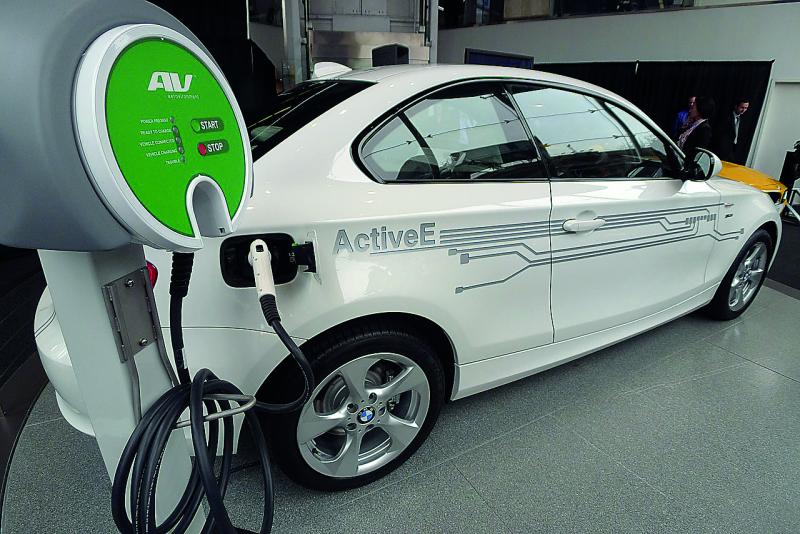 So what are the so called experts saying? The biggest naysayer to widespread lithium‑ion introduction in automotive has always been Dr Anderman himself and this year was no different. But what was much clearer this year than ever before was how alliances had formed between big car makers and a handful of cell makers and that has left many players out in the cold. It's only matter of time before the big shakeout brings bankruptcies, equipment auctions and a lot fewer battery conferences.
Other than legislators, if anyone has any clear notion as to where things are going it has be those who've already had some measurable success and that's just one company— Toyota. The problem is they don't really say an awful lot these days. According to Michael Lord, despite the success of the Prius, it's taken the company an awful long time to get market acceptance— the first four years of sales were made up by early adopters.
With the introduction of the plug in, well its pretty obvious what it's all about— how small a battery you can get away with— big battery means longer all electric range but more weight and cost while a smaller one means shorter all electric range but less cost and weight.
Did Lord say how Toyota might even offer this as an option to prospective customers? No. But it doesn't take much imagination to work out how the selling could be done on the world's most successful hybrid to date. "Let's see sir, how far is your office from your home? Just ten miles and you can plug in there? We can save you you US$3 000 on the battery for starters. Get the idea?
And if hybrid and electric car makers are going to be selling vehicles with as small a battery as possible, it doesn't look too good for the other cell makers. The man that tells you that in a round‑about way is Hideo Takeshita, the Japanese analyst whose graphics are excellent but whose delivery is, well, hard work for the likes of me.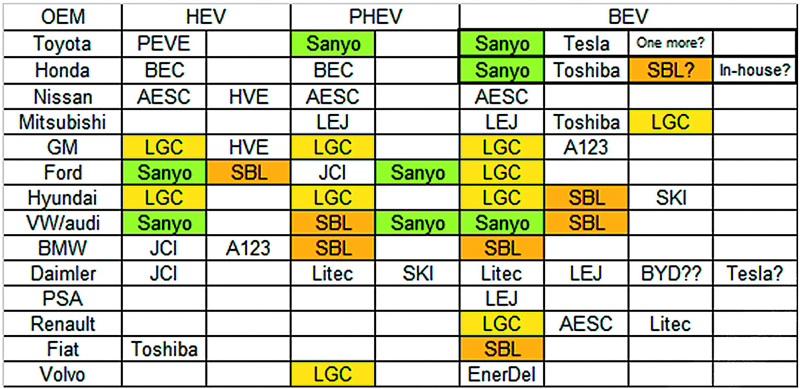 Who's sleeping with who?
Hideo Takeshita (left) showed the relationships between the world's major automotive players and top lithium-ion cell makers. In the current market, Asian makers dominate.
Takeshita puts it simply… the consumer market for lithium‑ion cells is pretty saturated so why not go for the car market? Why not indeed? The trouble is the sales are still very small and in the hands of very few players with LG chem and AESC (the NEC group) leading the way… the others are to all intents are purposes, nowhere.
Takeshita argued that the key to getting costs down was the cell line speed and LG chem and SBl have the fastest lines. But if the cars are still slow to take off, it wouldn't matter would it? You'll just end up with more stockpiled cells!
The big boys like LG can afford to do this. Can the likes of A123 systems? I doubt it. With the US economy on the mend, the likes of Ford can be more ebullient with a long term view and a strategy which seems to be the industry norm—that is: outsource the cells, bring packmaking and integration with the vehicle in house and rely on your track record as a great car maker.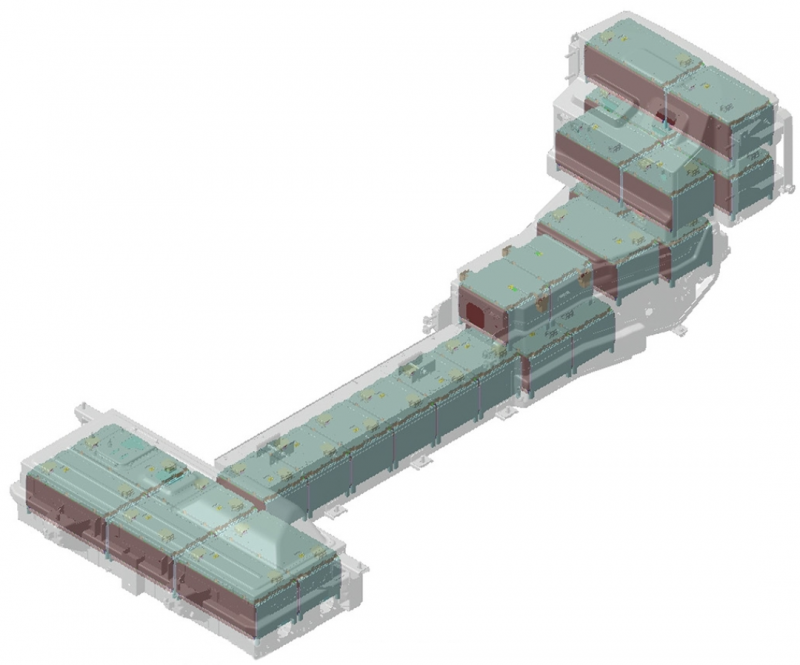 Automakers like Ford are in the game simply for the reason that even Americans have worked out that improved fuel economy is a good thing, especially when your nation could be in the early stages of managed decline.
Ted Miller's all too easy to follow presentation would go down well with the British Women's Institute—a fully fledged plug‑in could give you 80 plus miles to the gallon and you'd buy one from Ford, wouldn't you?
Of course they don't have one right now and Hybrid sales don't even make one percent of sales. But by 2020, only eight years from now, Hybrid sales are expected to be up to 25% of Ford's global sales with the so called C max platform. You could get all this from Ford's press releases at all the auto shows. We need more meat than this, Menachem, seriously. But it gets better. What Ford is able to admit is that as well as not having the car, it doesn't have all the answers on lithium‑ion safety but it is funding the studies with the US National Highway Traffic Safety Administration and should finish the work in the fall of 2013. Let's hope its rigorous and tests aren't designed to help all cells pass like second‑rate British school leaver qualifications.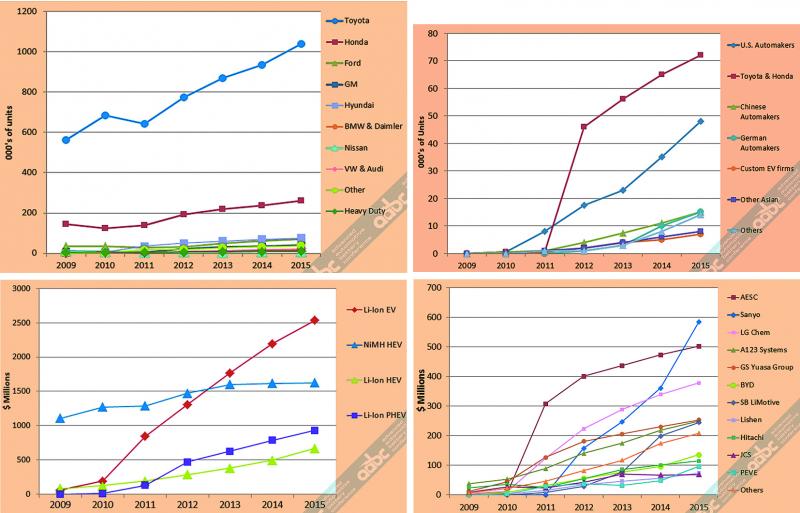 The one to watch is…Toyota
Menachem Anderman's market forecasts (right) don't change much year on year. The secret is to be the first and be the best, and that company is Toyota.
What European car makers have worked out is how they can make very little progress without access to Asian cell making know‑how, which must be a bit of a slap in the face to the likes of SAFT. Standardisation, though, will be key to cost reduction so perhaps it is no surprise to see an alliance between BMW and Peugeot/Citroen. But everyone has a lot of catching up to do (to catch Toyota). So economies of scale and shared R&D make sense.
The cell maker? SIB for now but, as Ford have discovered, it's how you put the cells in to the vehicle and how they're controlled that matters. You squeeze in the batteries where you can: in the case of the active E car, a 40 Ah prismatic cell in modules, 6 under the hood, 13 modules where the transmission tunnel might have been and another 6 modules where the gasoline tank used to be— 192 cells in all. There has to be cooling, inherent safety and a service concept- replaceability, at the module level. The battery operating voltage is 355V with 32kWh energy content. In the active E, the arrangement doesn't look too elegant. But it is a conversion vehicle. In future vehicles you have to design an electric transmission around an ideal battery package space to get low cost and low weight.
Drum roll of course for his excellency and the prophet Dr Anderman himself. It can't be easy doing this twice a year for the last decade when the inevitable lithium train wreck could be seen coming for some years, a little like the first dot‑com bust but what emerges is good for those left standing.
The business lesson is, as usual, be first and be BEST. The Prius is. The rest of the pack, by and large, are not even "followers." Not even in the twitter sense. We have to ask the question why are we doing all this as a society? To make a dent in the energy conservation CO2 debate ? To look green? To meet Government regulations? Menachem missed the main reason— to make money, as a once overbearing uncle told me when I was a small boy. Trouble is he never told me how! To meet legislation requirements then, is a must. And you do it at the lowest possible cost. And that's why the hare in this Aesop's fable of a story— the lead‑acid business— is doing well at this time. In Europe, stop-start in not an option—its effectively the norm, lead- acid works for now lead-acid plus supercaps are just emerging and maybe lithium has a chance later. But it hardly gets a mention at AABC's stateside meetings.
The rest of the story then is common sense. Its very hard to be battery dependent. In fact Anderman's meeting is one of the very few events I know where there are distribution boards to charge up the laptop you need to follow the event! The EV is, for now probably an impossible sell in large numbers without huge subsidies but the PHEV/ HEV can make a contribution to energy and emissions reductions, if the prices can be brought down. But it all comes down to price, battery life and battery cost. And we're back to the same old circular arguments. PHEVs are nowhere near the same price band as conventional saloons. And up come his market forecast numbers.
Who's still in the lead ? Toyota. Who was in the lead two years ago? Toyota. Five years ago? Toyota. The charts are reminiscent of the iPad against the also rans. But it's more worrying when you look at the charts of performance indicators for lithium‑ion. Anderman divides them into two sets— two groups of 15. Its very telling. Big companies deal with big companies, as Takeshita's chart shows. But the hard truth is there are probably 20 companies competing for less than US$100m worth of business in the vehicle market and with nowhere else to go. How many of these will survive the next two years?