It's been more than a decade since Dr. Kurt Salloux tried to educate the world that impedance spectroscopy was the way forward to determine lead-acid battery state of health in the field. His first venture-funded company, World Energy Labs, ended in 2008, but the technology is back and ready to provide preventative maintenance solutions for lead‑acid technology in standby applications. The Editor caught up with Salloux on a whirlwind visit to the UK.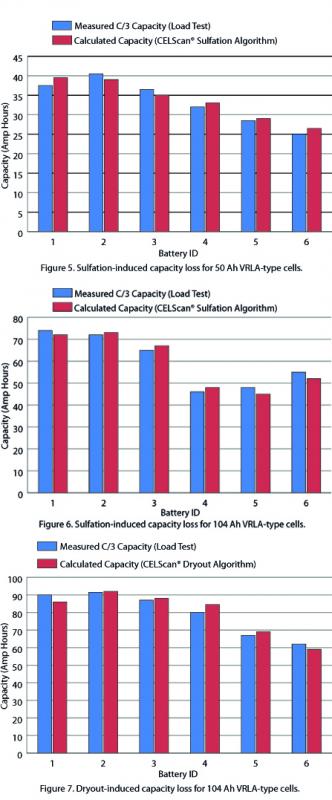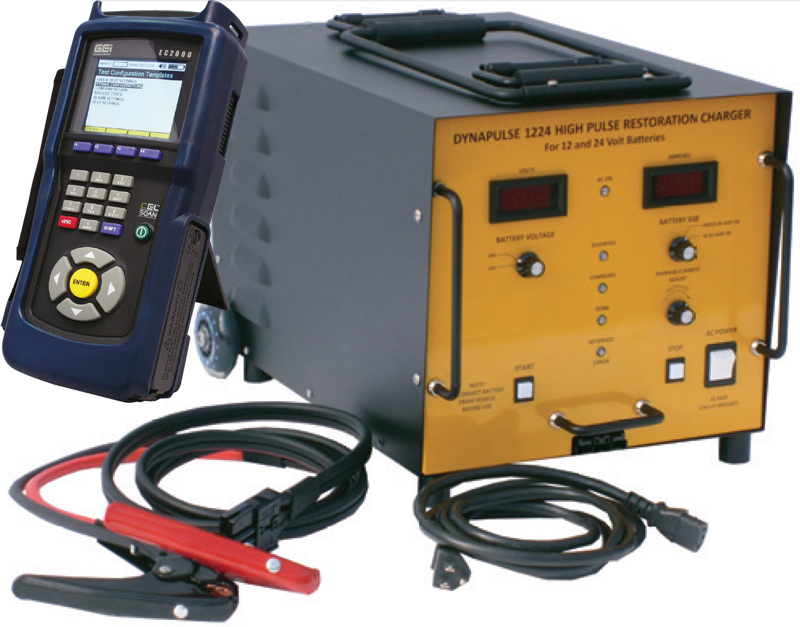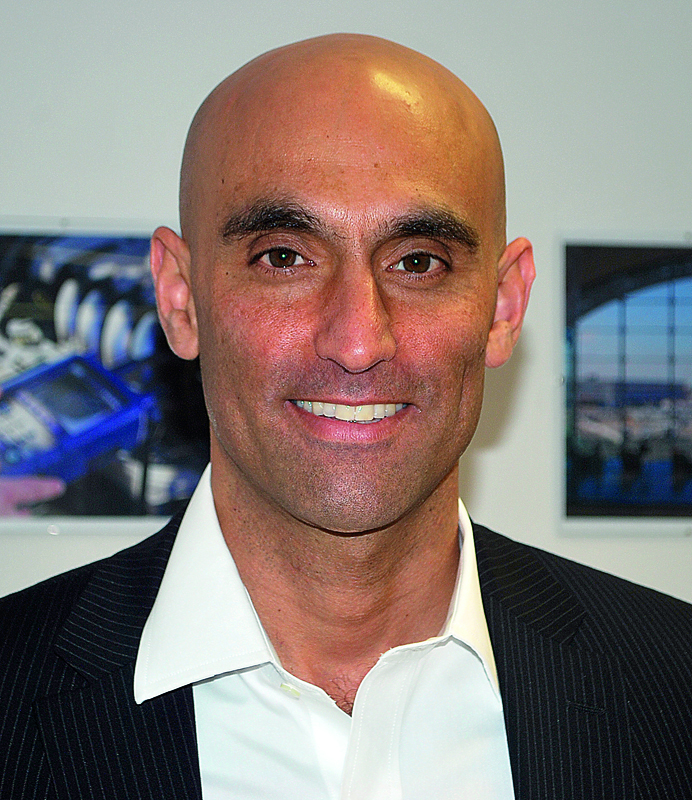 Sometimes the world isn't quite ready for what you have to offer. Ten years ago, battery maintenance technicians were still coming to grips with failure modes in lead-acid systems. The value of 'ohmic methods' had only just become common knowledge in the world of lead-acid battery maintenance and there was a full scale commercial war taking place between the purveyors of single frequency impedance based methods to assess battery health and those who argued that resistance methods were adequate.
Remote monitoring wasn't even in its infancy. Perhaps it was premature to even consider that multi frequency impedance methods could be packaged into a hand-held unit and put out into the field for the same purpose. True impedance spectroscopy was a laboratory-based tool for the research electrochemist surely — not one for the brawny world of the utility and telecom maintenance engineer? Yet multi frequency impedance spectroscopy was being used routinely— albeit in a highly specialised environment.
Salloux was working for Hughes Space and Communications Company, a subsidiary of the renowned Hughes Aircraft, building communications satellites that used lithium chemistry as the power sources. Impedance spectroscopy was used to characterise failure modes and filter out weak cells for power packs prior to launch, because battery replacement wasn't a possibility in orbit and battery failure, due to latent defects could cause thermal runaway and other catastrophic failures leading to potential loss of the US$400+M asset.
It occurred to him then that the technique could be applied as effectively to lead-acid batteries, and the market could be more lucrative, because the installed base of stationary lead-acid cells was set to grow. And so World Energy Labs was born, with a hand‑held instrument— the so‑called 'Interrogator 4210B'. It wasn't an easy sell and the company was venture capital backed. When the business ended in 2008, Salloux put his own money into developing the product further. Global Energy Innovations (GEI) is the consequence and while the fundamentals haven't changed — the product has, to take into account the exponential growth of back-up power technology, which is still largely dominated by lead-acid batteries.
Today the company offers the full panoply of battery analysis a large back-up operator has come to expect— a hand-held unit for examining individual cells, a remote monitoring system for checking very large systems, a lead-acid battery reconditioning system and intelligent battery management system software to assist companies in making decisions about the health of their battery investments.
"That's no more than the incumbent competition are offering," an industry observer might argue. But GEI makes further claims about its new instrumentation. Perhaps the strongest claim is that multi‑frequency impedance measurements can detect specific failure modes: dryout and sulfation.
In dryout, VRLA batteries should retain adequate water throughout their design lives. However, when subjected to prolonged overcharging, overheating, or when a valve malfunctions, water loss from VRLA cells can be detected via a low-frequency measurement. Dryout of an AGM (absorbed glass mat) separator causes it to shrink away from the electrodes, ultimately producing a large increase in internal resistance and a sudden loss in capacity. Similarly, water loss from a gel separator can lead to disintegration of the separator and a corresponding drop in capacity. The early stages of dryout can go undetected by load tests because the effect on capacity is small or imperceptible until very late in the dryout process.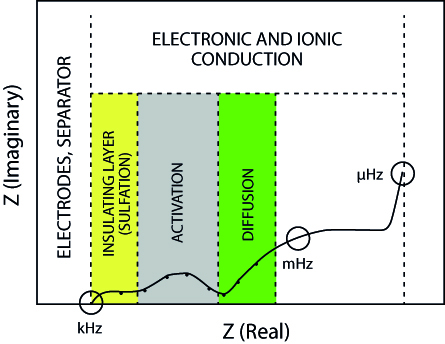 GEI also claims it is possible to detect sulfation: in normal operation, the lead sulfate forms as small crystals that readily re-dissolve during the charging process, allowing the active materials to revert to their original form. If, however, the usage profile is not carefully controlled, the lead sulfate crystals can gradually grow in size, becoming progressively more difficult to convert back to active material. In the early stages, while recharge is still possible (albeit somewhat slow), the condition is known as "soft sulfation". Eventually, however, the crystals grow so large and dense that recharge becomes impractical and the battery must be replaced. At this point, the condition is known as "hard sulfation".
GEI claims its instrumentation can detect both kinds of problems. Furthermore it is also offering a technology which offers a partial cure to this problem. So putting it simply, while other 'ohmic methods' can detect an operator has unhealthy cells which need to be carefully monitored, GEI offers a more specific diagnosis in cells failing, which can lead to more effective management and cost savings for the operator.
How does the science stack up to support the claims?
Figure 1 shows a typical complex-plane impedance or 'Nyquist plot' for a lead-acid battery. Nyquist plots, which display the variation of real vs. imaginary components of impedance, are generated by passing a series of alternating current sine wave frequencies through the battery and measuring the alternating voltage response. As shown in figure 1, the frequencies may range from kilohertz (kHz) down to microhertz (µHz).
Each point in the complex plane corresponds to a single frequency. From the shape of the Nyquist plot, it's possible to deduce a great deal of information about the condition of the battery. At the highest frequencies, the impedance is controlled by electron movements in metallic components and resistive films. As the frequency is lowered, a sequence of other processes becomes important including (from high to low frequency), ionic migration, the electrostatic charging of electric double layers, and charge transfer reactions at electrode surfaces. At frequencies in the millihertz (mHz) range and below, diffusion processes in liquid and solid phases tend to dominate. Obtaining data in this low frequency range is impractical outside the laboratory because it would require many minutes per data point. (1mHz corresponds to one cycle every thousand seconds). Fortunately, the most useful diagnostic information tends to occupy the middle range of frequencies.
However, the key point about Nyquist plots is that reliance on a single frequency point cannot possibly provide adequate information about all the processes that affect the health of a battery, which is where GEI's technology soars above other impedance based commercial test methods. The Nyquist plot changes with time: With appropriate pattern recognition analysis, it's possible to determine how a cell is ageing and why. Taking our medical analogy further, we've got more than diagnostics here— we now have epidemiology. It was this same technology that Salloux and his group at Hughes Space and Communications Company applied to multi-million dollar satellite batteries.
How good is the method in practice?
In a series of laboratory tests, accelerated ageing tests were performed on sets of GNB Absolyte IIP 104 Ah VRLA cells and Enersys Powersafe 3CC-3, 50 Ah, VLA-type batteries. The baseline C/3 capacity of each battery was established at the beginning oflife (BOL). Sulfation was artificially induced by lowering the float voltage and raising the temperature. Dryout was induced in a set of VRLA cells with a flow of nitrogen. After ageing, each battery was fully charged so that capacity losses measured by C/3 load testing could be compared with results predicted by CELScan.
Figures 5 and 6 show the comparisons for sulfated batteries and figure 7 shows the comparison for dried-out batteries. In all three cases, the agreement (expressed as a percentage of nameplate capacity) was within ~4%.
Once sulfated cells are detected, is it the end of the road for them? Not necessarily. GEI acquired another company noted for its aircraft lead-acid and nicad battery charging and testing equipment and military, lead-acid battery reconditioning equipment marketed under the brand Dynapulse. In short, this technology applies a three stage charging regime to sulfated cells, culminating in a high-amplitude, low-frequency pulsed charge regime, while carefully monitoring cell temperature to prevent thermal runaway.
GEI is currently conducting a program with Advanced Battery Care in the UK to bring damaged, heavily sulfated cells back into service.
How it all fits together
Salloux is remarkably 'text averse' when it comes to explaining the technology, however, there is a free Training and Customer Support Site with loads of technical white papers and application notes explaining the technology and applications in detail. The company's web site is awash with video, which is fine when you have a decent broadband connection.
As explained earlier, the product range consists of two hand-held devices, the EC-Series Analysers (EC1000 and EC2000)for monitoring in the field. The continuous system, know as the CM-Series is predictable enough— a series of modules known as CELSenders, which connect with an aggregator. Each system can cope with 1024 cells per string with up to eight strings in all. Each CELSender measures voltage, impedance, sufation, dryout, life fraction, battery strap impedance, and temperature of the positive/negative terminals.
With all this information, a user needs the Intelligent Battery Management Software (IBMS) that can make sense of information being provided from the basic overview of what's good and what's bad to a whole host of customisable formats. IBMS can be installed as a stand-alone, PC‑based application or an enterprise, Oracle-based system.
But the world has moved on from more than a decade ago when battery expertise existed within companies managing large standby back‑up systems and there were individuals capable of exploiting all the information such a system can provide. In the future, says Salloux, "we see the maintenance of lead-acid batteries being outsourced to service companies, with an incentive to use advanced tools to prevent costly failure and downtime and control replacement battery costs." With exponential growth in cloud computing and the associated server farms, it would make perfect business sense.