George Meyer is a lot taller than your Editor, and has accumulated a lot more lead-acid experience. In this first instalment in BEST's new series, George takes us through the mysterious process of paste mixing and curing.
As a battery maker or materials/equipment supplier, you probably never got 'basic training' in the science of the battery; and you may not have been widely exposed to the art of battery manufacture either. I was once in that position, coming into the industry in 1970 at C&D Batteries, where I was mentored by one of the lead-acid legends, Dr Eugene Willihnganz.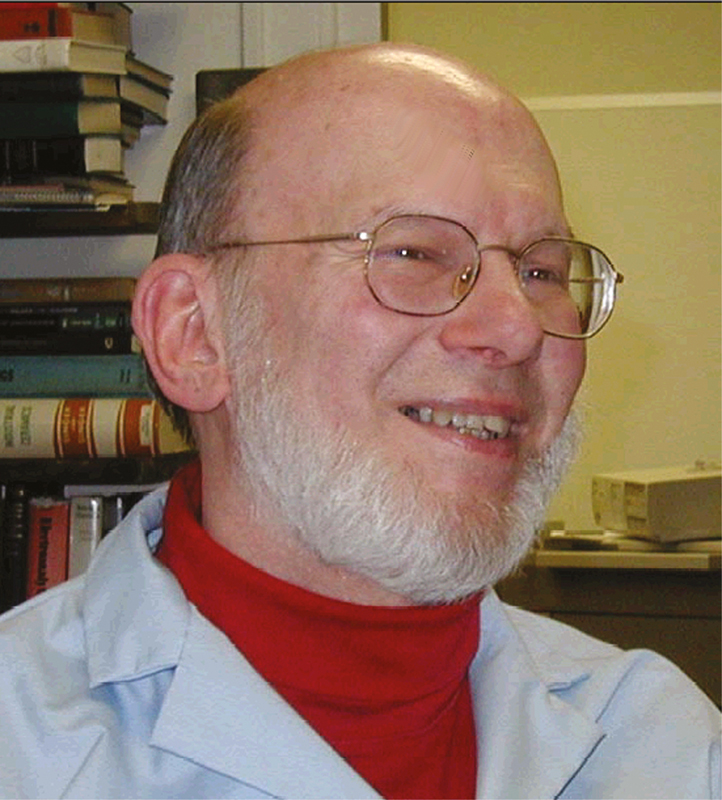 I soon met most of the other ancient wonders of the lead-acid world: Upton Thomas, Everett Ritchie, Erik Sundberg, Ernst Voss, Al Simon and J.J. Lander, among others. I realised that there were not many members of the next generation and 34 years later there still aren't.
Since other batteries keep trying to displace lead-acid (and get all the publicity) it is time to leave a coherent, understandable and concise record of the art and science of lead-acid technology. Accordingly this is the first instalment of what we hope will be a regular feature in BEST: 'BEST Battery Practices'. Each instalment will offer my opinion about one or more aspects of the lead-acid battery, with facts and figures as appropriate. I encourage any reader who has anything to say – whether in amplification or rebuttal – to contact either me or Gerry Woolf at BEST. Contact information is given at the end of this article.
BATTERY PROCESSING: PASTE MIXING AND CURING
Paste mixing and curing are two critical areas of the battery art. Bode and others have tried to make them into a science, but it is hard to make a battery according to a bunch of differential equations.
Let's get back to basics: the purpose of paste mixing is to make a doughy mass that can be extruded into grids which provide mechanical support and electrical conductivity; the purpose of curing is to develop an interspersed solid space and void space in the electrode. An excellent analogy for paste mixing and curing is the manufacture of concrete and its subsequent application into pavement, or into moulds to make bricks or blocks. This analogy was first described by K. Julian of Chloride in 1984 (J. Power Sources, vol 11, pp47-61).
Although battery paste is described above as 'doughy' it is not at all like the various flour/gluten-based doughs used for bread, cakes and other edible goodies. Only lead-acid has nice stiff concrete-like pastes: the alkaline battery people get mush, and the lithium people get paint or chewing gum. This was first described by workers at NRL in one of the NRL reports by CM Shepherd that I have somehow misplaced. The alkaline battery producers' mushy paste can be avoided by the use of polymer bonding, for example as described in the Bernie Baker patent (US 3935029). We can also use polymer bonding for lead-acid, and some methods will be described in future 'BEST Battery Practices'.
Curing has been aided in the US, and maybe even more so in Mexico, by the warm climate; hence the pasted plate flourished in the US. Europe, with its cooler climate and (historically) limited adoption of central heating, developed plates that didn't need curing, such as tubular and Plante, or used materials that didn't need curing, such as lead chloride.
In order to control the curing process, battery makers in the US (and more recently in Europe) are using ovens or humidity chambers to provide heat and moisture when needed. The question is then: how do you set the ovens? At least two chemical compounds can provide porosity (void space) and crystallinity (solid space) in lead-acid plates: tribasic lead sulphate (3BS) and tetrabasic lead sulphate (4BS). I prefer the designation (number)BS to the alternatives TRB and TTB since it is easier to confuse letters and some people think curing is all BS anyway. 3BS is the preferred material for high-rate batteries like SLI, and 4BS is the preferred material for long-life traction and stationary batteries. Generally, 4BS grows much larger than 3BS and has a smaller surface area per unit weight.
I've carried out numerous studies on paste mixing and curing over the years, with the public tip of this iceberg published in the Electrochemical Society symposium volume "Advances in Lead-Acid Batteries". More recently, we've done a lot of work to develop a proprietary battery additive, which we are patenting, and hope to commercialise in the near future. This recent work consisted of many small 10lb and 20lb mixes prepared in a JH Day LDM 2 mixer, and five plant trials at over 2,000lb per batch. Lab curing was done in one or more of our four Blue M VP-100 humidity chambers, and plant trial curing was in each manufacturer's oven, which ranged from an enclosed room with added heat and humidity to very elaborate state-of-the-art curing chambers. We were looking at reducing the time to cure out the free lead residue, typically to <2%, and we succeeded. Even better was the fact that our lab-scale results agreed with our plant trial results, i.e. our process scales up nicely. A separate article on the BTC additive and a few competitor additives will appear in the next issue of BEST.
Getting back to the BS, there has been some controversy as to what happens, where, and how fast. In order to avoid random nucleation in paste mixing or curing, one needs some ready-made nuclei, and this is the purpose of the additive. With additives we can instead focus on the growth of the BS crystals. Generally it is believed that temperatures >70˚C are needed to make 4BS, although Cominco has said that 4BS can be obtained at lower temperatures.
Then there's that free lead reduction. High free lead residues are believed to lead to premature shedding of positive active material (PAM). Therefore the acceptance criteria is to use plates only with <2% free lead. In my earlier ECS paper I showed that the slowest step during 4BS cure was the reduction of free lead, and that this was also the slowest step during 3BS cure at <70˚C.
In order to precisely determine the optimum temperature and humidity for free lead reduction, one needs a large number of curing chambers, but a full factorial experiment design might need 50 to 100 chambers, and no one has that many. A less precise method is to use a few chambers with several (or many) batches of paste. Here there is a possible confounding of results because of batch-to-batch variations in the paste. A compromise in speed of testing and accuracy is possible by use of response surface and Taguchi experimental designs.
In practice we observe that free lead reduction is better at lower humidities, but that growth of BS is best at very high humidities. This justifies the use of controlled ovens which can be programmed and operated over a wide range of temperature and humidity. The use of enclosed rooms for curing is better than the use of open space, but home-made rooms usually have inadequate humidification and heat, as well as poor air handling, such that inertia prevents high enough temp/ RH for BS production, and low enough RH for free lead oxidation.
COLOUR AND TEXTURE IN CURED PLATES
The colour of a lead-acid battery plate is an indication of its composition, and plate texture is an indication of paste mixing/pasting/curing quality. Faure (pasted) positive plates are generally some shade of orange, from a dark pumpkin colour to light shades of yellow, pink or tan. Some additives which are highly coloured will mask the colour of the plate. These include red lead, which produces a red-orange plate regardless of curing, and carbon black or graphite which produce a greyish plate (remember negatives?). Other inorganic additives have less effect on colour but generally move the plate colour towards the colour of the additive. Of course additives will affect curing, and that will be discussed further later.
Colour is best seen in a visual presentation, and the technical journals can't handle this easily. Even computer monitors give colour shadings depending on their design and the visual preferences of the user. Of course, each person has a slightly different colour perception anyhow. The graphics industry has sets of colour standards (such as Pantone and others) but these don't present a very large number of shades of orange. For a good local standard, visit your paint store or the paint shop in your local megastore (e.g. Sears, Home Depot, Lowes in the US).
4BS without red lead is approximated by the following colours: Sears 221, 225. 3BS is approximated by Sears 224. Colour sample chips are free for the asking; for a larger sample and something that can be used in the factory or lab, get a quantity of the appropriate paint colour and do some functional decoration. Remember that paint, like battery plates, can change colour over time, with darkening from dirt and lightening from bleaching. Keep a few copies of your colour standards in sealed containers (bags or envelopes are OK) inside a dark cabinet or desk drawer.

Let's look at the colours of some plates. Figure 1 shows a series of plates made from leady oxide and no additives. With increasing time the plate colour darkens. Figure 2 shows another series of plates made with the same recipe as in Figure 1 but cured at >85˚C >95% RH (hereafter HTHH). Here the colour becomes much darker, and does this much faster. The bright orange colour in the Figure 2 plates is due to the generation of 4BS, as confirmed by X-ray diffraction (XRD) and scanning electron microscopy (SEM).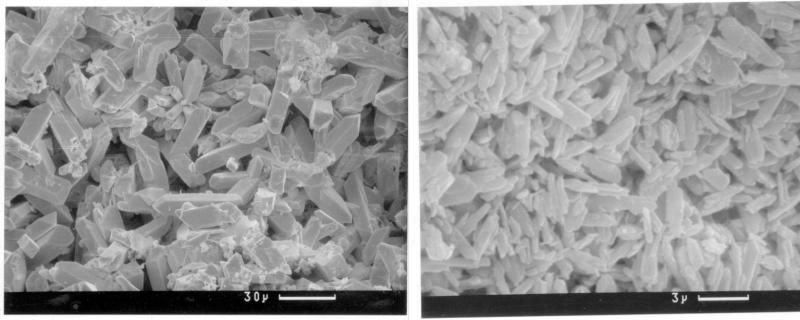 Figure 3 shows another series of plates made from litharge instead of leady oxide: at low temperatures, no 4BS is formed and at high temperatures, a lot of 4BS is formed. Figure 4 shows another series of plates made with 10% red lead. Although the colours are distorted by the red lead, the HTHH plates show that 4BS is produced, and this is confirmed by XRD and SEM, but at low temperature high humidity (LTHH) 4BS is not produced.
Under the microscope 4BS has large prismatic crystals (more than 10 microns long). Without proper mixing and curing, and especially without crystallisation additive, the 4BS can grow much larger. We've seen some crystals over 200 microns long, which were great for mechanical strength but terrible for capacity.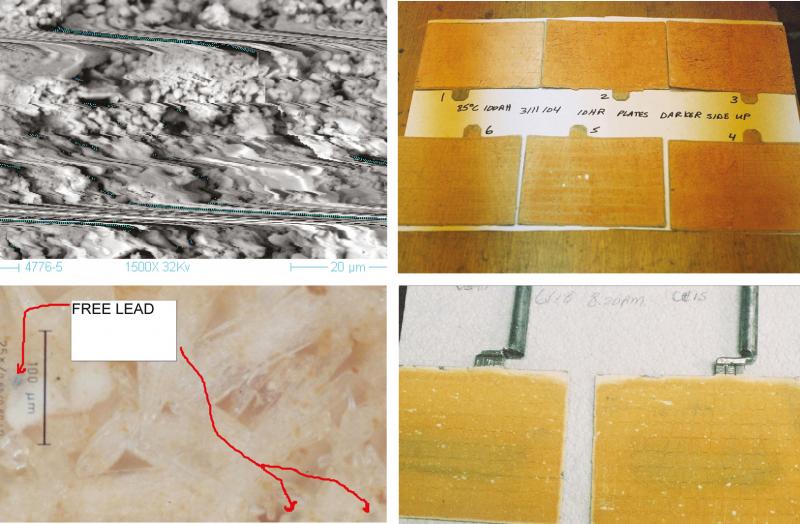 The crystal size of 4BS can affect the plate colour. Figure 4 shows typical proper 4BS. 3BS has smaller crystals, typically about three microns long, with other dimensions under 0.7 microns, as shown in Figure 5. We can make small fuzzy 4BS, which incidentally has great capacity, and the colour of the plate is similar to 3BS. Figure 6 shows these crystals by SEM and Figure 7 shows the colour. The plate colour can also be affected in 4BS plates by the presence of unoxidised free lead. The large particles of 4BS are like shards of glass, affording a view of free lead particles below the plate surface. An optical micrograph of free lead within 4BS is shown in Figure 8. Note here the huge (>100 microns) 4BS.
In production, the large 4BS with embedded free lead is seen in the dark, greenish centers of improperly-cured HTHH plates, and an example is shown in Figure 9. The greenish centre will have poor capacity, firstly because of the large size and small surface area of the 4BS, but also because the dark centres will be more thoroughly converted to lead sulphate during soaking, and this will be slow to form out during the battery's formation charge. A longer time and/or a higher current will be needed, and these can cause over formation of the rest of the plate.
The microscopy in the figures above has been both electronic and optical. Each has advantages and disadvantages. SEM gives great views, but not in colour. Samples are relatively easy to prepare (break a pellet, glue it onto a mounting stub, dry and conductive-coat the specimen with vacuum arc sputtered carbon, gold or gold alloy, mount in SEM, apply vacuum then electrons and scan into a digital camera or onto Polaroid film): maybe less than an hour. Several samples can be mounted on a single stub with negligible additional time. Practical downsides of SEM are the large capital costs of the equipment, the large space needed, etc.
Optical microscopy can use an inexpensive microscope, and you see the colour. But there is very poor depth of field, so most of the sample will always be out of focus. You can vary the focus up and down to get an idea of crystal shape and size, but this takes training and patience. Optical samples can be metallographically encapsulated in epoxy, polyester or acrylic goop, and then laboriously polished to a smooth surface. This takes even more patience and training.
Finally there is the 21st century method: the use of a computerised video microscope. You can get professional models at fancy prices, but a cheap alternative is the toy microscope sold by Intel for Christmas a few years ago. They sell for under $100 if you can find one. The optics are all right, but the focusing mechanism is terrible. Leave the focus fixed and mount the sample on a good old optical base, or on an adjustable lab jack.
Pasted plates should have uniform colour without a dark center, and no 'nuggets' should be visible without optical magnification. Nuggets are over-sulphated paste: either solid residue from previous mixes (clean the mixer!) or from the impingement of large drops of acid from the acid addition apparatus. Correction of the latter may require a redesign of the acid dispersion system (more, smaller, orfices), an increase in mixer speed or a lengthening of the acid addition time during paste mixing. Some freckles are always seen in paste from a lab mixer, since the density, viscosity and surface tension of the paste acid precludes the generation of very small drops. Plate colour should be uniform: no dark centres, as described above, but also a uniform colour from side to side and from top to bottom.
Swirls of light and dark suggest that the paste is not homogeneous. We've seen this especially in negatives, with low concentrations of expander in light areas and high concentrations in dark areas. With this expander example, the high expander areas will overform and the low ones will underform. The plate's charge acceptance will be affected, and the high back EMF of the over-expanded area may cause recharging to be curtailed before overall cell charging is complete.
Plates should also have minimal cracking or checking (preferably none). Cracks and checks come from too wet a paste, too aggressive a flash dry, or too rapid a plate drying at the end of cure. Improvement comes from changes in one or more of these areas.
Sometimes cured plates will have a light surface colouration, but the proper colour underneath. If in doubt about the true colour, abrade away the light surface, which is probably from 'fines' that have floated up to the surface. At other times a light, especially white, surface is produced by the use of pickling acid on the pasting machine take-off rollers.
IN CLOSING
I hope you have found my comments interesting, and maybe even provocative. The next instalment will provide more of the same and more pictures of 'feelthy crystals'. Stay tuned. If you have questions or comments, please contact me at batphd@netscape.net or mayers1@earthlink.net. BTC's website is www.batterytechknowledge.com. We can't provide extensive consultation for free, but in a brief response we may be able to provide some crucial fact that you can use. Hopefully, this and subsequent 'BEST Battery Practice' will get you thinking about how to make batteries better, faster and cheaper, so that lead-acid will maintain its position as the predominant secondary battery chemistry.
Dr George E. Mayer is President and Principal Scientist of the Battery Technology Center Inc. in Pittsburgh, PA, USA. Founded in 1991, BTC provides fee-based consultation, battery testing and R&D services to battery manufacturers and users, materials and equipment suppliers and Government agencies. He is the original author of the lead-acid chapter in D. Linden's 'Handbook of Batteries and Fuel Cells' and the Bitrode Battery Handbook. If you recognise his photo it is likely that you have seen him standing out in crowds at some battery conference or you've read Gerry Woolf's article in another publication.