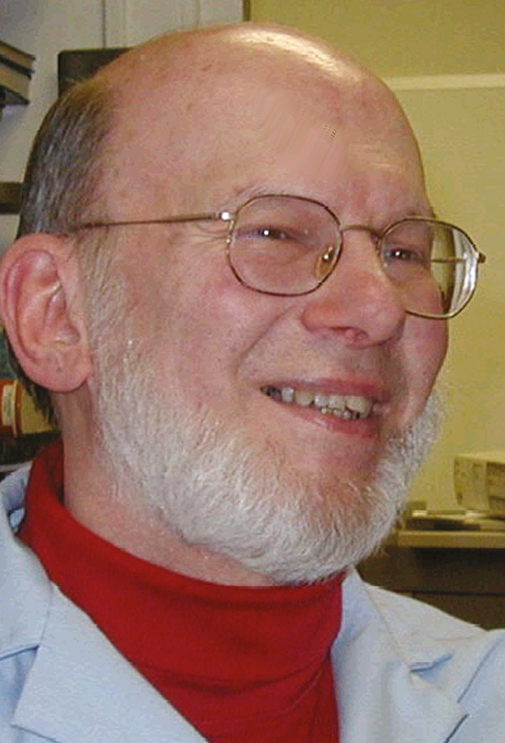 George Mayer explains the need for a Peukert curve, when customers' demand profiles don't quite fit what the battery maker had in mind.
Although I really wanted to tear directly into some pithy and interesting technical issue like pasting and curing in the summer issue, it is more practical to start with the Battery User (the Customer). Nothing happens without a sale.
We all know that a variety of battery sizes and designs are available from multiple vendors worldwide. Although the boxes may be physically identical (thanks to BCI, SAE, DIN, JIS and other standards) they may work differently in different applications. They may also accept charge differently; any battery can be damaged by undercharge or overcharge.
A battery user (OEM) needs to use the proper electrical rating for the battery. Manufacturers' specifications generally give 20 hour rates for small sealed batteries and reserve capacity (RC) and/or cold cranking amps for SLI batteries. Often the user's current-time discharge profile doesn't match any of these ratings. Sometimes the user has a constant background current (for control electronics, for example), and an intermittent higher current load for traction, motion or some other function. The constant load may need to be operated from a separate battery, or at least be buffered by a large capacitor so that it does not become erratic or shut down.
The average load current then needs to be interpolated on the battery discharge curve. This curve can usually be obtained from the battery manufacturer, but if not available then it can be generated by graphing any of the published discharge data on semi-log graph paper. Two points can generate a straight-line curve, but more points are better. This curve, called a Peukert plot, is generally bent at very high discharge currents, i.e. the actual run time at CCA is less (sometimes much less) than the value extrapolated from the RC and 20 hour points. The battery manufacturer can also provide charging recommendations if these aren't in his literature. Any user with a complicated or special requirement can get assistance from a battery testing lab, and maybe sometimes from a consultant.
Now that the OEM has a possible battery size or rating, he can contact potential vendors. Lists of battery manufacturers are available in at least three databases: the BCI/IBMA 'SLIGuide' the Batteries International 'BIG' and Advanced Battery Technology's 'Battery Industry Directory and Buyers Guide'. Contact information on these are in the footnotes below. Of course BEST will also probably have a guide soon too. OEMs which use only a few batteries or which are used to the purchase of non-lead batteries usually deal with a middleman distributor, such as an electronics supply house (Digikey, Newark, Mouser, etc. in the US) or a specialised battery distributor which provides some 'added value' such as pack assembly, cell matching and so forth. A list of VARs is given in the annual EEM directories, and battery vendors are listed on the website www.globalspec.com. The battery manufacturer or the distributor should then be emailed or faxed a list of questions by the OEM, perhaps with the assistance and guidance of a battery consultant. Some typical questions are:
• Is the [size or rating] battery available from you?
• Do you have a domestic sales office or distributor in my country?
• Is your product built or designed according to any international standards (ISO etc)?
• What is the cost per quantity, minimum order size, etc.
• If air freight is needed to get batteries from vendor to OEM, or from OEM to customer, are the vendor's products qualified for air shipment, and do they conform to the IATA UN 2800 (nonhazardous sealed lead acid battery) classification?
Then there are more questions that the battery manufacturer may be unwilling or unable to answer:
• What is the typical life of your product in [application]?
• How has this been verified?
• What battery failure modes are typically encountered?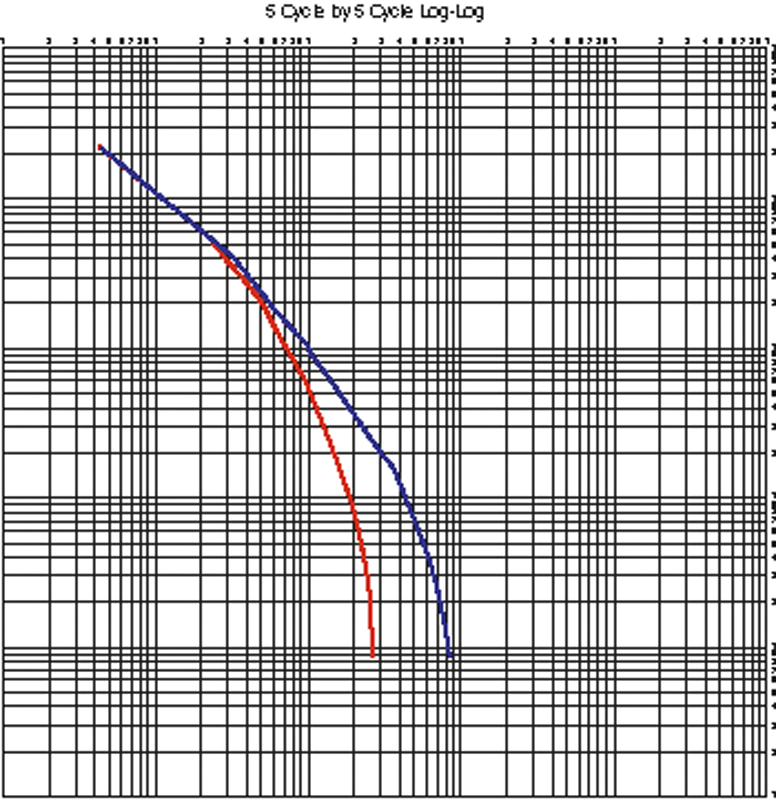 If the OEM is very large or very technically sophisticated, and the battery 'buy' is very large or is mission-critical, then a plant audit visit can usually be arranged. QC/QA people at the OEM customer may know all about the paperwork of ISO and all about sampling plans, Weibull distributions and all manner of other arcane quality specialities, but generally have ZERO knowledge about battery design, material and processing.
Any OEM audit team should therefore include an outside battery consultant to act as a technical translator and BS filter. Upon tentative choice of a battery vendor, the OEM should have accelerated life testing done on the vendor's product, and preferably also on the next few runners-up. Usually the vendor of choice has the most attractive price, but price can change abruptly if a vendor wants to 'buy' some market.
Finally the OEM should set up for incoming inspection of the purchased batteries, with appropriate electrical and mechanical tests of important parameters. The accelerated life testing and incoming inspection data will allow the OEM to formulate warranty policies, field service procedures, etc. Further, the life test will provide data on what a field-failed battery will look like and test like.
Now some more details on battery ratings. The 20 hour rate evolved from the need to operate parking lights on automobiles while they were parked at night. I remember seeing this in Luxembourg as recently as the mid-1970's. Twenty hours of operation would not be exceeded in this application in lower latitudes, but thousands of hours of operation could be exceeded during the winter months in areas near and above the Arctic Circle.
The reserve capacity evolved from the need to operate ignition, headlights and other essential safety equipment if the generator/alternator failed, but this operation was meant to be limited to 2 hours or less.
Over recent years the amount of electronic equipment on all vehicles has increased dramatically, and so has the load that this equipment places on a battery. The radio may really be crucial for traffic and weather reports, if not for entertainment, if the electrical system needs repair.
Even an electrical system in good repair can have the battery discharged if cranking is frequent and/or difficult, and a lot of loads are in operation. Older SLI battery designs, with antimonial grids (at least for the positives) would tolerate more cycling, i.e. going from a high state of charge to low-SOC and back again. Cranking used to be simply that: the number of seconds a battery could discharge at a high (>200 amp load) but maintain an adequate ignition voltage (>1.2 volts per cell) when the battery was at a temperature of zero degrees C.
Then the military added even higher currents, at even colder temperatures, from experience in Europe in WW II and the ensuing Cold War. More recently there have been ad hoc ratings for cranking in warm climates, for leisure boating, etc.
Not only have battery ratings evolved, but some batteries have gone from one application to
another – even larger ones in the same sized box. One example is the BCI type U1, originally for cranking small tractors, now more popular for mid-sized uninterruptible power systems (UPS). The best example is the golf cart battery, size GC2, which is the modern incarnation of the old truck and bus SLI battery, size 2.
The advent of modern applications such as UPSs also brought new ratings. A common one for electronic loads is the discharge wattage capacity.
These loads need to supply a constant output power while suffering a gradual voltage decline as the battery is discharged, and therefore draw an ever-increasing load from the battery. The voltage decline is caused by polarisation losses and discharge of the active materials, i.e. concentration losses.
Remember the Nernst equation? The voltage of an electrochemical cell depends on the concentrations of the reactants and the discharge products in both positive and negative plates. The reactants in lead acid are three: lead dioxide in the positives, porous lead in the negatives, and sulphuric acid in the electrolyte – both the bulk electrolyte outside the plates, and the (smaller) amount of electrolyte in the pores of the plates. The plates may also contain residual gas from a previous charge, but we'll discuss this more in a future column.
As batteries age, they generally go to lower capacity. Few applications will tolerate a battery with near-zero capacity. The end of useful life is therefore long before zero capacity is reached. As batteries are being tested or used, it is possible to go from a 'good' state to a 'defective' state quite abruptly if the battery should develop a short circuit (through grid growth, moss, dendrites, etc.) or an open circuit (broken internal connection). The working life criterion will vary with the application. A standard for traction and stationary power is 80% of rated capacity. Golf cart batteries usually need >88 minutes of discharge capacity at 75 amps to provide two rounds of golf per day. Sometimes golf cart batteries can be functional down to one round of golf per day, but with such a low state of charge or state of health it is likely that the batteries will drop off rapidly in capacity as they continue to be operated.
Batteries on test or in use often rise in capacity over the first 10% or so of battery life. The question here is how to rate the battery capacity. Battery capacity rating can be aggressive, when the battery may be deemed insufficient in capacity upon commissioning, or can be conservative, where it may look like poorer value to the purchaser. There is often some disparity among different cells in a traction battery or different batteries in a production lot. Traction cells, and even entire batteries, can be matched; but this is costly, time consuming, and can remove some life from the batteries. A shallow discharge followed by a prompt recharge usually improves a battery as well as testing it, and if warranty is based on time or cycles after delivery to the user then there is no downside for the customer.
Normal production variations can make the capacity, charge acceptance and life different within batteries in a batch, as well as between different batches. This is where ISO 9000 is supposed to help, to ensure that batteries are consistent. At BTC we have seen some wild variations in batteries from one batch, and also from different batches, both pre- and post-ISO. Battery users (or at least the OEM's initial customers) need to carry out incoming battery inspection.
When a battery vendor is being chosen by an OEM, a sufficient number of batteries should be tested to allow a Weibull-distribution life analysis to be carried out. Such testing should also allow teardown analysis to determine the cause of each battery failure.
We will revisit battery capacity and life testing in a future issue, after we have discussed some specific modes of battery failure, and what is being done by the boffins who are being paid to minimise, delay or overcome them.
Well, there are a few readers out there with sharp eyes and inquisitive minds. The figures in the inaugural column (summer 2004 issue) were misidentified or misdescribed. Thanks to Francisco Franco of Nife Baterias (Brazil). Some of my large picture files were sent several times, and some captions got lost.
The real story is this: Figure 1 shows six plates in two columns: the left hand side was cured at 60°C 100%RH, and the right hand side was cured at >85°C 100%RH. In both columns curing time increased from bottom (2 hours) to top (24 hours). Figure 2 shows plates made with curing additive, with those on the left cured at >85°C and those on the right cured at 60°C 100%RH. Curing time increased from top (two hours) to bottom (24 hours).
The litharge oxide plate is No.6 in the lower left corner of Figure 7 on page 44. It was cured for 10 hours at >85°C 100%RH. The text in Figure 3 on page 41 shows the cross-section of plates made with 10% red lead and 90% leady oxide, all with some plate curing additive. The curing time was one hour for the left side sample; curing time increased to 22 hours on the right, going counterclockwise.
Note that there is less grey (from residual free Pb) as the curing proceeded. Figure 4 is 4BS at 500X magnification, with average crystals 30 microns long. Figure 5 shows 3BS crystals at 4500X, with average crystals 3 microns long. The fuzzy crystals that should have been seen in Figure 6 were smeared by something in the hardware or software – we'll show this in its full glory in the next issue of BEST.
Nobody picked up on the disparity in my name. Gerry now knows that it is MAYER, not Meyer. This isn't for ego, but so that Google et al. will find me – if anybody is looking.
And in closing…
I hope you have found my comments interesting and maybe even provocative. The next instalment will provide more of the same, and more pictures of 'feelthy crystals'. Stay tuned.
If you have questions or comments, please contact me at batphd@netscape.net or mayers1@earthlink.net. BTC's website is www.batterytechknowledge.com, which hopefully will be up and running by the time this article is published. We can't provide extensive consultation for free but in a brief response we may be able to provide some crucial fact that you can use. Hopefully, this and subsequent 'BEST Battery Practices' will get you thinking about how to make batteries better, faster and cheaper, so that lead acid will maintain its position as the predominant secondary battery chemistry.
Dr. George E. Mayer is President and Principal Scientist of the Battery Technology Center Inc. in Pittsburgh, PA, USA. Founded in 1991, BTC provides fee-based consultation, battery testing and R&D services to battery manufacturers and users, materials and equipment suppliers and Government agencies. He is the original author of the lead acid chapter in D. Linden's Handbook of Batteries & Fuel Cells and the Bitrode Battery Handbook. If you recognise his photo, it is likely that you have seen him standing out in crowds at some battery conference or you've read Gerry Woolf's article on him in Batteries International. The beard has disappeared, at least for a while.
ABT, 'Battery Industry Directory and Buyers Guide', Seven Mountain Scientific, Boalsburg PA, www.7ms.com, 814-466-2777
BCI/IBMA, 'SLI Guide', Battery Council International, Chicago IL, www.batterycouncil.org, 312-644-6610
BI, 'Battery Industry Guide', Batteries International, London, www.batteriesinternational.com, +44 20 7779 8024
EEM, Hearst Business Communications/UTP Division, www.eem.com, 516-227-1300