Chinese battery giant Contemporary Amperex Technology (CATL) is set to build a 100GWh lithium-ion battery plant in Hungary.
The company will invest €7.34 billion to build its second European gigafactory in Debrecen in east Hungary— the country's biggest greenfield investment in its history.
CATL's first European battery plant was built in Germany.
Subject to the shareholder meeting approval, construction of the first production facilities will begin this year.
Covering an area of 221 hectares, the project will supply cells and modules to European auto markets.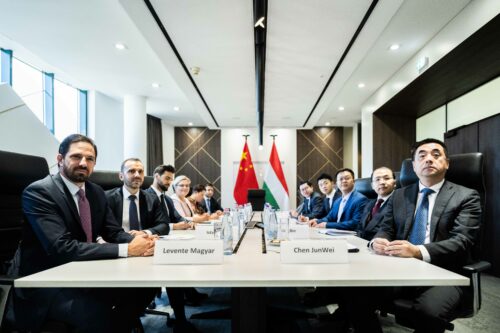 CATL says the location will enable it to "better cope" with the battery demands of the European market, improve its global production network development, and help accelerate e-mobility and energy transition in Europe.
Debrecen is close to some of CATL's customers such as vehicle OEM's Mercedes-Benz, BMW, Stellantis and Volkswagen.
CATL will use power from renewable energies and is considering developing solar power with local partners in the country.
Péter Szijjártó, Hungarian minister of foreign affairs and trade, said: "We are proud that CATL decided to execute the biggest ever greenfield investment in the history of Hungary. We have recently become one of the leading battery production sites of the world and with this huge investment we further strengthen our position."
Hungary's growing battery industry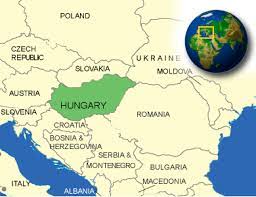 In August, SK On secured $3 billion from three investors from Germany and Korea to spend on building its lithium-ion battery manufacturing gigafactory Plant No.3 in Europe.
The plant is under construction in Iváncsa, Hungary at a cost of KRW3.31 trillion ($2.5 billion) and will produce 30GWh of batteries a year from 2024.
In June, the Hungarian government gave the green light for a lithium-ion battery separator plant to be built in the country by W-Scope Chungju Plant, a consolidated subsidiary of Japanese firm W-Scope Corporation.
The country's government approved the construction of the plant to manufacture separation membranes (separators) for lithium-ion batteries.
The plant will start supplying products to customers in Europe from the second half of 2024.
Last November, Korean firms Toray Industries and LG Chem concluded a joint venture agreement to create a lithium-ion battery separator firm in Hungary.
The agreement set out plans to establish LG Toray Hungary Battery Separator (LTHS), in which Toray and LG Chem each hold a 50% interest.
Under this arrangement, LG Chem will invest $375 million (around ¥43 billion) in Toray Industries Hungary (THU), a 100% subsidiary of Toray engaged in the manufacture and sales of battery separator film.
In October, 2019, lead-acid battery maker GS Yuasa began operations at its first lithium-ion battery manufacturing facility outside of Japan at the time.
GS Yuasa Hungary, a subsidiary of the Japan-based firm, started production of automotive 12V lithium-ion batteries at its plant in Miskolc, Hungary.
The 60,000㎡ plant makes SLI batteries for the European market using cells produced in Japan.