Mike Weighall reports from the Bulgarian resort of Albena where the lead acid cognoscenti pay their triennial homage to the lead-acid battery Master and he ponders whether the battery research is chasing the wrong market.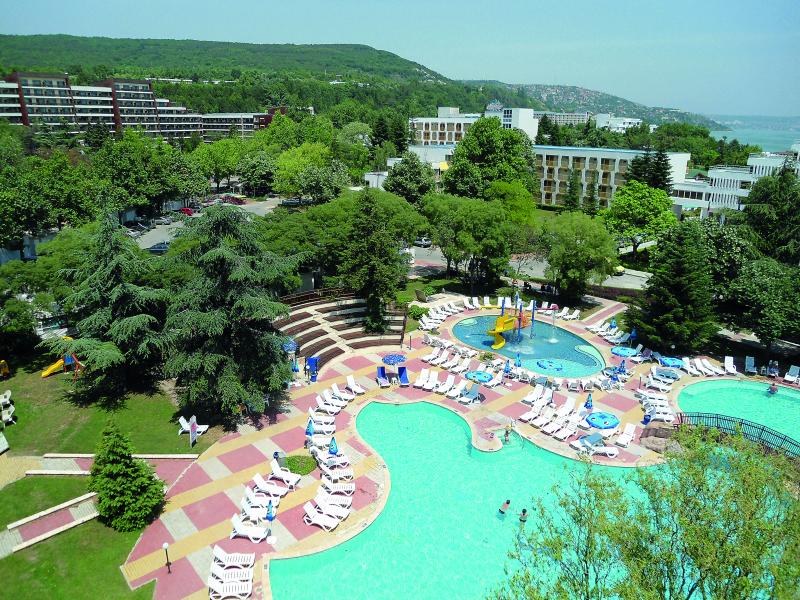 "It is necessary to overcome the deficiencies of the lead-acid battery so that it can gain a dominant position in the EV/HEV market." So said Detchko Pavlov in his opening speech at this year's Labat meeting. Conference papers would highlight the importance of HEV batteries to the lead‑acid industry. LABAT 2011 had more than 300 delegates from 41 countries, over 60 lectures and 31 exhibitors.
In this article it is impossible to do justice to so many highly technical papers, so I have chosen to focus on those papers which show most promise of helping battery manufacturers to achieve Pavlov's stated aim of overcoming the deficiencies of the lead acid battery in the EV/HEV market.
Carbon update
It may be a sign of my age but when I first entered the battery industry I was informed that carbon was only put into the negative plates in order to distinguish the negative from the positive plates during the manufacturing process. The carbon probably helped the formation process, but that was about it. There was no suggestion in those days that carbon actually took a part in the electrochemical reactions in the battery. The latest research as reported at this meeting is showing that carbon is actually actively involved in the reactions that take place during charge and discharge.
At LABAT 2008 it was already well known that up to 2% carbon in negative plates can have a beneficial effect on battery performance in HRPSoC (High Rate Partial State of Charge) operation. However, the mechanism of this beneficial effect was still unclear. Research has continued in the intervening 3 years, and now a lot more is known about the likely mechanism, the most effective type of carbon and the optimum carbon concentration in the negative plates.
Boris Monahov brought us up to date with the ALABC research into the influence of carbon on negative plate performance. Carbon can be used in 4 different ways in the negative plates:
Replace all the negative active material (NAM) with high surface area carbon (example: Axion Power lead-carbon battery)
Replace part of the NAM by carbon (Example: Ultrabattery (CSIRO/ Furukawa))
Replace all or part of the negative grid by 3D carbon structures (Example: Firefly Energy).
Add carbon powder to the NAM.
The excellent performance of the Ultrabattery in the HEV application has been mentioned on a number of previous occasions in these pages. Because it has excellent cold cranking ability (compared with NiMH) the weight difference of the Ultrabattery in the HEV application compared with NiMH is small as the NiMH battery needs to be sized to compensate for its poor cold crank performance.
In the Honda Insight trials, the NIMH battery weight was 33kg compared with 37kg for the Ultrabattery. ALABC are now planning to fit lead-acid batteries to a Toyota Prius. Other demonstration batteries to be included in the ALABC programme are from Effpower and Banner (the latter with Axion Pb-C technology).
Carbon is available in a number of types, crystal structures and specific surface area. The optimum % carbon addition is still the subject of research. ALABC research has shown that the addition of 1-2% of certain carbons can improve the batteries so that they match the requirements for micro and mild HEV applications.
The carbon surface affinity to lead is very important. It has been found that fine carbon particles can be adsorbed onto the surface of the lead particles which changes the macro structure, pore size and surface area. Also, the beneficial effect of carbon may have a maximum optimal value, typically around 1-2%.
There is increasing evidence that carbon is not just a passive ingredient but takes an active role in the charge and discharge reactions in the battery. It will influence the growing and dissolution of crystals and conductive carbon can operate as a separate electrode in the battery. Carbon can act as an expander by adsorbing on the surface of the NAM crystals. In fact, it has been found that it is possible to eliminate the use of the negative expander (e.g. Vanisperse) while maintaining satisfactory cycle life if a high % of carbon is used in the NAM.
Karel Micka in his paper stated that he has also found that electrodes doped with carbon but no expanders are capable of long life cycling of electrodes with no expander, but an elevated pressure of 6N/cm2 is needed cf. the normal 4 N/cm2. Micka also thinks that the beneficial effect of C is not due to conductivity.
Professor Pavlov has developed a model of the electrochemically active carbon additives to NAM (see diagram).
Carbon is no longer considered as a passive body among growing/dissolving crystals but takes an active role. The growth of lead crystals reduces charge acceptance, and conductive carbon particles can be electrodes themselves or electrode substrates. Big carbon particles in the NAM skeleton may act as supercapacitors. IEES has also found that addition of PASP (poly-aspartic acid) retards the PbSO4 recrystallisation process. PASP improves the ability of the cell to cycle in HEV duty.
IEES has found that carbon black with a high surface area and low structure (low oil absorption number) leads to a significant improvement in negative plate charge acceptance and HRPSoC cycleability. These carbon blacks can also be loaded at higher concentrations in the negative active mass than high structure (high OAN) carbon blacks. The carbon aggregate size affects negative active mass microstructure and changes the electrochemical behaviour of the NAM/ H2SO4 interface.
As a general comment, the performance of lead-acid batteries in HRPSoC duty is affected by the specific surface of the negative active material on which the electrochemical charge reaction proceeds, as well as by the solubility of the PbSO4 crystals. The addition of carbons of micron particle size and high affinity to lead, together with an additive inhibiting the recrystallisation of PbSO4 enables a significant improvement in the cycle life of lead-acid batteries in HEV duty.
The 3 main types of carbon which could be used are graphite, carbon black and activated carbon. Graphites are crystalline and non porous with a low surface area and large particle size. Carbon blacks are amorphous with a range of surface areas and low particle size. Activated carbons are amorphous and highly porous with a high surface area and high particle size. Cabot has found that lower loadings of carbon black are needed than for graphite or activated carbons. Some activated carbons may have relatively high levels of metallic impurities.
EnerG2 have developed tailored carbon materials for energy storage applications. They have focused exclusively on tailored, high purity nano-structured carbons for energy storage (initially concentrating on ultracapacitor carbons) and have a manufacturing plant in Albany Oregon. They have received US$21.3 M from the US Department of Energy venture funding program.
EnerG2 use a sol-gel derived polymer to produce activated carbon and can control the carbon attributes. They are able to control particle size, specific surface area, total pore volume and pore size distribution. Compared with other carbons their carbon has a very high purity. (Impurities in carbons are normally close to the surface and are therefore very undesirable). They have made rapid progress in developing an ultracapacitor carbon, the capacitance of which is now higher than for alkali or steam activated carbons, and are now keen to optimise the carbon for lead-acid batteries as well.
The carbon can be tailored for optimum capacitance in the negative plate; a carbon with an open pore structure could also be important for charge acceptance and PSoC cycle life. These studies are being sponsored by ALABC.
Not just carbon
While carbon seems to be the most important factor in ensuring long cycle life and high charge acceptance in PSoC operation, other battery components should not be forgotten. Nicolas Clement of H&V discussed the importance of the microfine glass separator. They have developed a new AGM separator material CycleGuard in which the inclusion of organic binder fibres and the high specific surface area improve the elasticity and springback of AGM compared to a standard AGM separator.
It is also claimed that the leachates from CycleGuard shift the hydrogen evolution potential to a higher value than for traditional AGM separators. This enables the cell to accept a larger amount of charge before the beginning of water electrolysis. A smaller, more even distribution of PbSO4 materials is also maintained.
H&V is also addressing the technical problems relating to flooded battery designs, for example acid stratification, positive active mass shedding and low charge acceptance. Their suggestions include:
A multilayer separator of fibrous glass which has an open structure with more than 90% porosity and lowers internal resistance and enhances charge acceptance.
A microglass separator with ribs: the separator side provides structural integrity against shorts and increases the pressure against the plate. The ribbed side offers open space for acid capacity and free movement.
An improved pasting paper: this reduces the risk of shedding by applying an increased pressure to the positive active mass.
Paste additive (PA10-6)™: this paste additive is claimed to improve charge acceptance, battery capacity and processability.
The safety valve which is required to close the battery from ambient air penetration, and to allow internally generated gas to escape, is often not given the attention it deserves. Merz of Abertax described the safety valve which they have developed. This valve is of high quality construction and is set to very close tolerances for opening and closing pressure. This helps to maximise battery life by ensuring that no ambient air can penetrate inside the cell, and any water loss through the valve is minimised.
Now build a battery
At this point it may be instructive to consider whether we now have enough information to design a lead-acid battery optimised for HRPSoC operation. There is still more to be discovered concerning the optimum % of carbon in the negative plates and the preferred carbon properties (particle size, surface area, structure, aggregate size, purity). Our knowledge to date indicates that we will need a carbon black with a high surface area and low structure, at a concentration of 1 – 2% in the negative plate. The addition of PASP may also prove beneficial.
In the future, tailored carbon materials – as described for example by EnerG2 – may prove to have advantages over conventional carbons. At the moment we will assume that the positive plate is unlikely to fail first in this application.
Choosing a suitable microfine glass (AGM) separator should be more straightforward as proven, high quality separator materials are readily available. We may decide that a material that includes organic fibres has benefits in this application. The valve is also very important, and we now know that it is possible to source a high quality valve built to tight tolerances.
Of course, if we still have any doubts about our proposed battery design we could always negotiate a license agreement with Furukawa/ CSIRO for the Ultrabattery, which at least has a proven track record.
Right battery, wrong market?
Wait a minute though, are we sure that we are actually targeting the correct market? I do have a concern that the current research by ALABC, IEES et al seems to be concentrating on the HEV application and ignoring other potential new markets. There is already evidence that the growth in the market for EV/ HEV/ PHEV batteries will be slower than originally anticipated.
I also fear that the lead-acid battery industry is going to be too late to penetrate this market. They need to have viable batteries available in quantity now not in a few years time. Rightly or wrongly the automotive industry is already moving headlong towards lithium-ion and ignoring lead-acid.
A better long-term option could be to look at new industrial applications and particularly the use of Pb-acid in load levelling (renewables etc) smart grids and energy storage. This could become a much larger market than that for hybrid electric vehicles.
For the smart grids/energy storage application, charge acceptance will be crucial, so the current work on HRPSoC operation will not be wasted. From conversations during the Conference, I understand that ALABC will start to look at this potential market in future research. Axion Power for example is already looking at the development of new products for "Smart Grid" systems and for off-grid storage of renewable energy.
What about the positive plate?
It is possible of course that the improvements to the negative plate performance discussed here may result in the positive plate once again becoming the focus of attention as the primary cause of battery failure. Topics such as α and β PbO2, tetrabasic and tribasic lead sulphate, PCL1 and PCL2 could come back to the top of the research agenda again.
Well, help is at hand, and welcome back to George Mayer! I first met him at the Electrochemical Society Conference in 1984. He has been away from the industry for several years but is back now, and still talking about α and β PbO2, tetrabasic and tribasic lead sulphate, and of course paste additives. He currently has a test programme underway looking at various oxides, tetrabase nucleants, and mixtures of nucleants with oxides, and is seeking further samples.
Motive Power
Kurian of Enersys talked about advances in thin plate pure lead (TPPL) batteries for motive power applications. Over many years VRLA batteries with punched lead grids (as originally developed by Gates Energy Products) have developed a reputation for reliable, long life in standby power applications, telecom, engine start/flight control etc.
Enersys are now developing TPPL VRLA batteries for motive power applications. These batteries will have a fast charge/opportunity charge capability. The TPPL grids have a thickness of 0.7 – 1.1mm compared with 2-4mm for conventional flooded cells. These batteries have a high charge acceptance, higher active material utilisation, and cycling is unaffected by the charging current (e.g. up to 8C). Thermal management and more complex (therefore more expensive) chargers are needed to utilise the high charging current. The batteries have a lower IR resulting in a greater power output and will also accept regenerative braking. The design features are optimised for deep cycling with the aim of matching existing flooded battery types for battery capacity and cycle life.
It is interesting to note (although not mentioned by Enersys in this paper) that the properties of the TPPL batteries discussed here could also make them of interest for the HEV HRPSoC application.
In summary the Lead-acid battery industry is able to supply advanced AGM or improved flooded batteries to satisfy the growing stop-start/micro HEV market. However, the potential market for EV/mild HEV/full HEV/PHEV is probably already lost. This is falling firmly into the hands of the lithium-ion battery manufacturers, who have the research funding they need, the necessary manufacturing capability, a choice of battery chemistries, and a "sexier" product. The lead-acid battery industry needs to give serious thought as to whether it is targeting the right market. Renewable energy/smart grids/large scale energy storage could be the market to aim for. Within the next 10 years this market will take off while the HEV market will probably fail to meet expectations. The lead-acid battery industry could yet have the last laugh.
Mike Weighall can be contacted at: mjweighall@battery1.demon.co.uk