Lead is still king of the battery castle, at least in terms of market share. But can advances in the technology help the industry defend its future from the onslaught of lithium-ion and other technologies? Deputy Editor Paul Crompton heads to Malta and finds a bullish and optimistic industry believes the war can be won.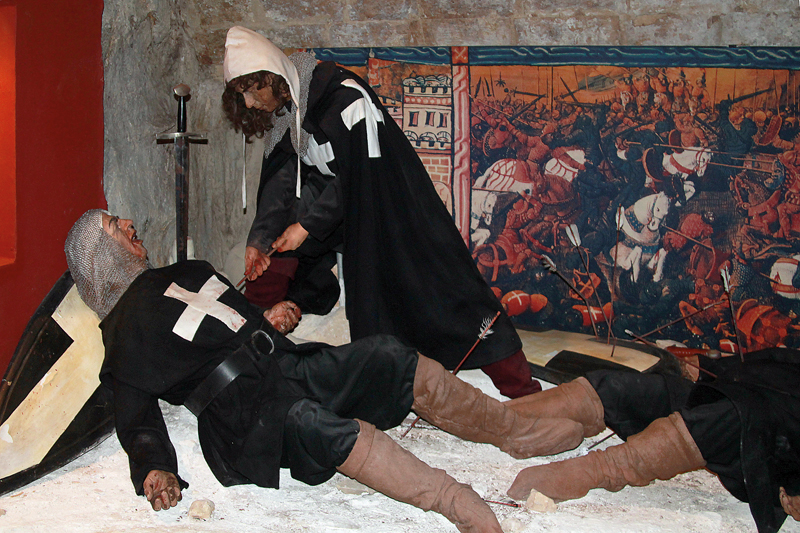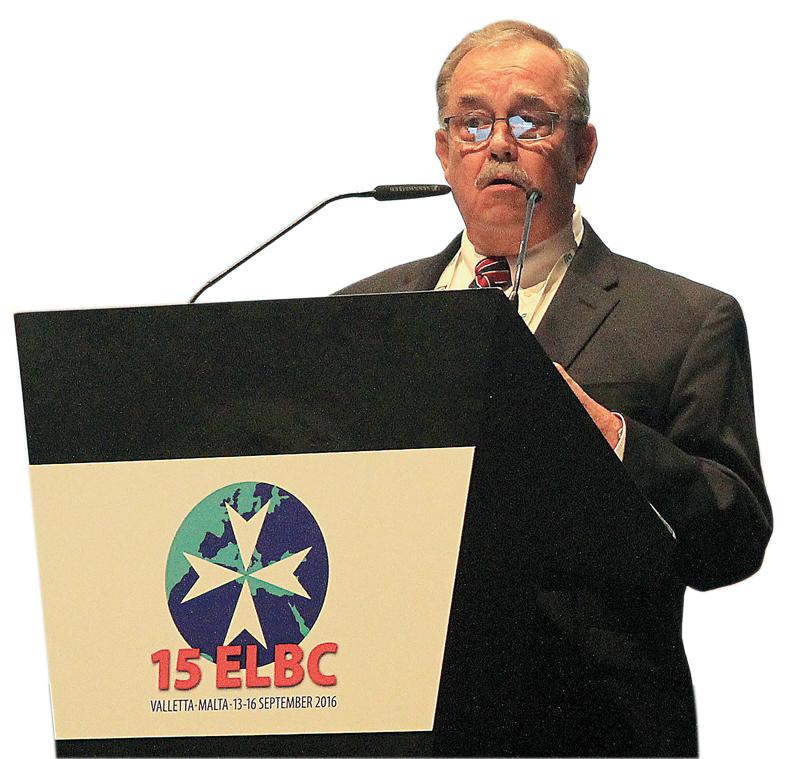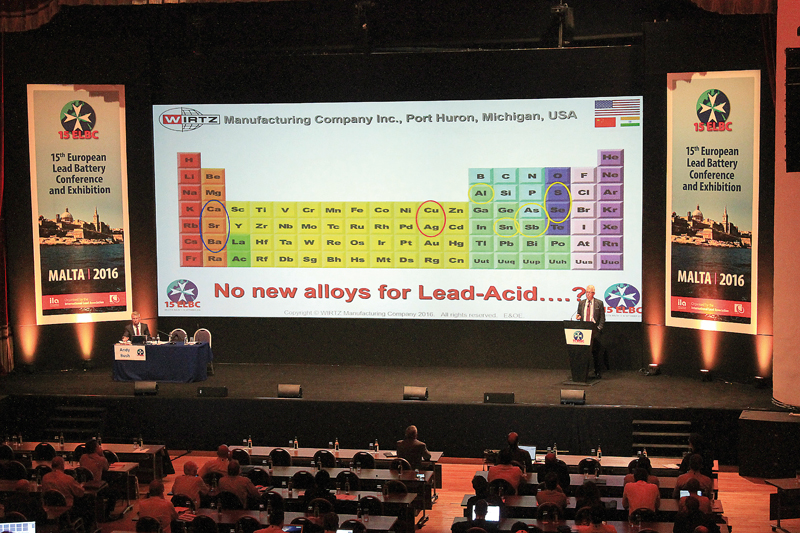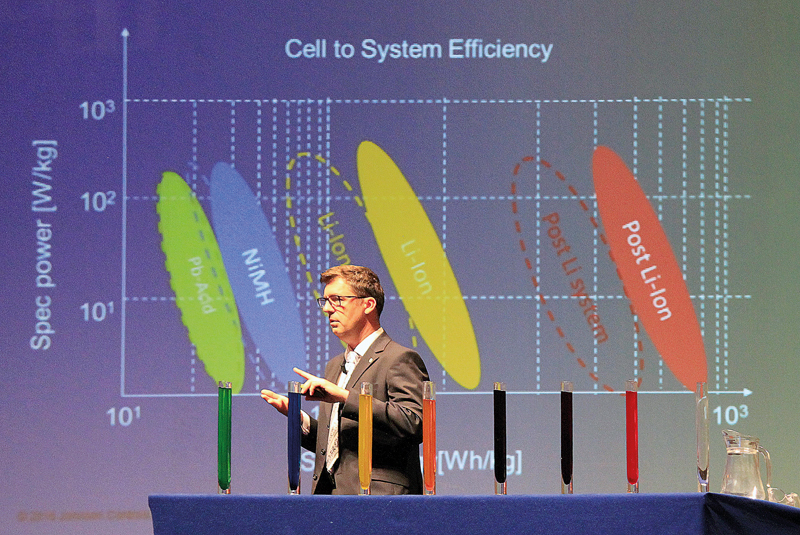 Two years ago, delegates at the 14th European Lead Battery Conference (ELBC) in Edinburgh heard of lead-acid's ability to tackle climate change and maintain its dominance in Stop‑Start.
Skip forward to Malta and ELBC15, and the same themes remain. Held in the Mediterranean Conference Hall that was once the hospital of the Order of St John of Jerusalem, the usual array of engineers, scientists and marketing people, gathered to discuss how the industry is going to deal with the serious threats the lead-acid industry is facing— environmental, technological and in the Public Relations sphere. Although the industry is far from flat-lining just yet, the metaphorical lithium-ion arrow is certainly a dagger it sees before it.
As one of the delegates who filtered out of the hall was heard to mutter, how much further has the technology— flooded, maintenance-free and additives— really moved on since the 1990s? In short, not much in terms of market readiness.
Advances in Dynamic Charge Acceptance (DCA) and Partial State of Charge (PSoC) operation in lead-acid batteries, and its lead-carbon derivatives, are beginning to make the technology a better fit for Energy Storage Systems (ESS) and Stop-Start applications, but it's lithium that gets the headlines (and the financial breaks and investment) as the chemistry of choice for the majority of new Energy Storage Systems (ESS).
Togetherness to capitalise on full potential
The 700 plus delegates at this year's biennial conference were told in no uncertain terms that the lead-acid battery industry is under siege from the marauding armies of alternative chemistries and technologies, namely lithium-ion.
A number of speakers were seduced into using the comparison of the battles between knights defending Malta from the invading Ottoman empire and the current situation lead-acid finds itself against emerging chemistries, technologies and markets.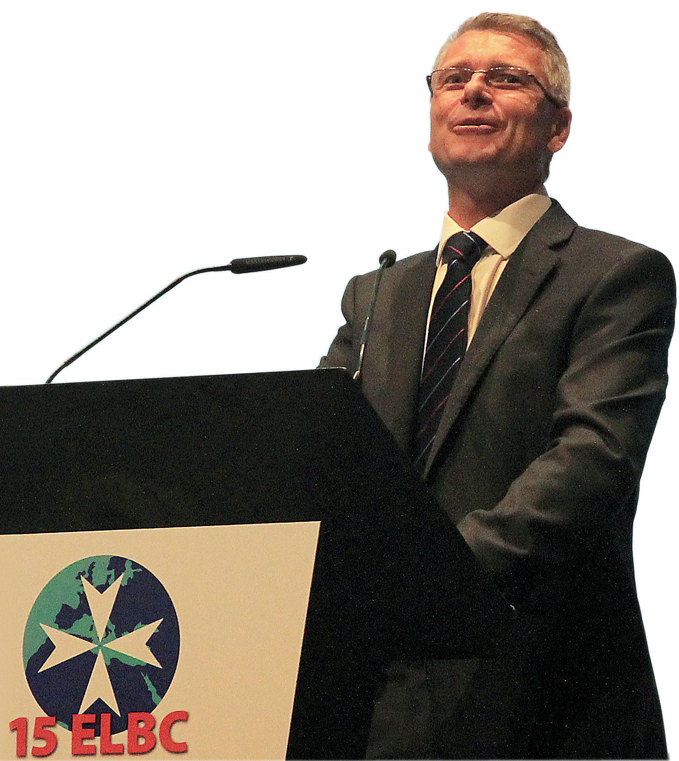 However, as managing director of the International Lead Association (ILA) Andy Bush was quick to point out, while lead may be seen to be on its knees, the war is far from over. He went on to tell delegates from 50 countries not to lose sight of the industry's goals, and reassured them the lead-acid battery market was still growing, and would continue to grow in the foreseeable future. And that's the key phrase, 'foreseeable future'. Later in the conference, prominent speakers said the battery industry had to make gains quickly— ranging from a year to five years— if it were to ultimately compete with other technologies in the long‑term.
The last people who need to be reminded that lead still offers a unique combination of performance, low cost, safety and sustainability was the ELBC crowd (the general public, however). But still Bush preached that 'no other battery technology can match it'.
But his real rallying cry came when he called for the industry to 'work together as one'. "The Knights of Malta realised the only way to win against invading armies was to stop fighting among themselves, and that's what we need to do to, to beat lithium-ion and all the other technologies that claim to have the solution to energy storage needs.
"We must work together and work strategically. The whole production chain needs to work together. Ultimately, only by working together and thinking strategically, can we fully capitalise on our full potential."
These were by no means hollow words. The ILA has formed strategic alliances with EUROBAT, Battery Council International (BCI), and Association of Battery Recyclers (ABR). More recently it took over the management of the Advanced Lead Acid Battery Consortium (ALABC). While ALABC remains a research body of the association, focusing strictly on fundamental research and battery science, the joining of the two organisations ensure a mechanism where the whole lead industry pays for battery research and development. Meaning all ALABC funding goes directly to battery research rather than splitting moneys between R&D and costly (yet successful) demonstration projects.
Keep moving forward
The 'work together' sentiment was echoed by Robert Flicker, executive vice president and chief operating officer at East Penn Manufacturing— a company, it's worth noting, which has a 'dedicated group of engineers working on lithium-ion technology'.
Flicker bemoaned the inertia within the industry, urging delegates to 'keep moving forward'. "There's new applications, new opportunities that offer us new challenges, and we can be an enabling technology," said Flicker.
"We can be a complete battery solution, but it's critical that we have to remember what we are: a great product."
Flicker believes the only way to determine the opportunities the industry has is by taking new ideas and technology into the market place, adding that the speed in which the industry responds would determine how people perceive it.
There is no doubt in the industry, whether at ELBC or any of the industry's lead-focused conferences, that the technology is losing the PR battle. Back in May 2015 BCI called for an industry wide unity and a public relations drive— it even hired a PR firm, which claimed 'lead is the coal of the battery industry' then 'ideated' the 'magnetic idea' of a campaign flying under the flag 'Smart Today: Smart Tomorrow'. This writer is still waiting to see the fruits of this campaign that seemed to say everything and nothing at the same time.
Maybe it's time start fighting fire with fire (pun intended) in the PR battle. Not a week goes by when another negative story concerning lithium-ion batteries exploding, so why are the various lead organisations not seizing upon this opportunity to push the lead industry's safety credentials to the general public and, more importantly, regulatory bodies and politicians?
Of course rhetoric has to become reality, otherwise its just cheap words. BEST's Editor has questioned whether the lead battery industry's veterans are happy to tick along until their retirement, leaving the next generation to man the forts. Perhaps they are too wary from the fight in the 1970s and 80s when lead's reputation as a dirty, polluting and poisonous product was fixed in people's minds and now solidified by Flint, Michigan and the recent issues around smelting in California, US.
Changing with the markets
"The more we solve the problems, the wider the market grows for us," said Flicker. He highlighted the on-going improvements in DCA, energy and charge efficiency, energy density, performance at high and low temperatures, gassing, and active material durability as proof.
Flicker believes lead-acid batteries could be the answer for mild-hybrids, with East Penn demonstrating the ability of EFB, AGM and ultrabatteries for this market. "The UltraBattery and advanced lead-acid batteries are a great opportunity," said Flicker.
"We continue to see a lot of changes, this is got its challenges, but this make us strong. We must continue our research and development to widen the base of opportunity."
He believes advanced batteries are critical to HEV market penetration, especially in growth areas including automobiles, where reducing Co2 emissions, increasing fuel economy and ensuring a power supply for electrical and safety features are paramount.
He believes developing batteries with a smaller 'footprint' and more advances in the battery's DCA and capabilities under PSoC could lead the migration from internal combustion engines to electric hybrid systems, and beyond into the ESS markets.
Perhaps carbon is the answer to these questions. But then both carbons and ultrabatteries were being heralded as the holy grail at ELBC14— and, at least according to this year's papers, there doesn't appear to have been any huge advances in the intervening two years.
Battery Requirements— lithium storming the ramparts
For the first time since its introduction, the lead-acid starter battery is being challenged from other chemistries, said Eckhard Karden, technical specialist at carmaker Ford, stating the obvious.
That challenge is especially true as requirements on 12V batteries have evolved quickly, leading to engineers exploring different ways of reducing Co2 emissions while keeping up with the vehicle's auxiliary requirements, such as parking sensors, sat navs, and autonomous driving.
So what does Ford think the industry should do? Karden said the lead-acid industry has to quickly establish efficient collaborations with the car industry to develop sufficiently simply tests— so called legacy tests— to develop methods of assessing a variety of technologies and to develop an EFB and AGM battery that is attractive to vehicle manufacturers. What is attractive to OEMs, you ask?
Karden believes, as he did at ELBC14, that the battery's weight has to be decreased while maintaining maximum performance. He also wants to see 'substantially' increased DCA in sustained PSoC, to allow batteries to recoup energy— from regenerative braking, for example— while being able to operate in real world conditions.
"To defend the position of lead-acid batteries in low voltages co-operation is essential and we have to move now. We cannot wait another 20 years, otherwise the industry will be extinct," alarming words indeed from Karden.
Stop-Start carmakers require a battery that can handle rapid and intermittent charge-discharge cycling— much the same as renewable energy ESS dealing with intermittent renewable energy sources— and one that can perform well in high-rate partial state of charge (HRPSoC). Currently traditional lead-acid designs and additives are under performing in these conditions, primarily because of the development of dense, electrically inert films of lead sulphate forming on the surface of the negative plate, he said. This hinders the DCA and shortens the battery's cycle life. Neither of which are attractive to vehicle OEMS.
With these factors, Karden said that something has to happen, which will require fundamental research within the next five years, with the lead industry having to make carmakers accept it, otherwise 'we have to go to lithium‑ion battery'.
Looking outside the box— new elements and recycling

So what can stall this movement to lithium-ion? Doug Lambert, vice-president at Wirtz Manufacturing, believes the industry should 'look outside the box'. He believes engineers and scientists should 'strive to optimise the whole battery design'. "For example, why not look at different elements to make sure you can improve the performance and minimise the manufacturing costs.
"Where are the new elements? We've not heard of new things in 10 years except barium, which is interesting, but what of strontium? Is it not time to revisit and analysis that element and the effect on today's battery? It's available, but it's out of use. Is that because it's been forgotten or do researchers not care?"
There's more Cerium, in terms of Parts Per Million, than copper, lead or tin, but researchers are not examining these areas, he said. "We need to go back to the box and look outside of it. What opportunities do we have? If we don't do that, we fail."
Lambert's presentation was more about asking questions, than answering them. Once he had finished on technological developments he switched his attention to the thorny PR issue of recycling.
He called for the industry to tackle the global issue of lead emissions, calling for safer and cleaner recycling plants to be built across the globe, including Indonesia where he cited people are working without safety equipment for $4 a day. But do the multi-millionaire CEOs really care about these people? Out of sight, out of mind, especially as tighter regulations in 'developed' countries mean higher costs in towing the regulatory line.
"The name of the game when it comes to recycling lead is for the processes to be sustainable if we are to address lead's negative branding," said Lambert.
"With lithium-ion there is still a question of safety, but it's still perceived as smaller, cleaner and looked upon more frequently as the energy storage technology of the future.
"However, lithium-ion has a theoretically limited specific energy so lead-acid battery makers are improving manufacturing to be more competitive with lithium-ion batteries.
"Tesla's Powerwall is 'sexy', unfortunately we don't have a viable lead-acid alternative that costs a third of the price with the same benefits and which is almost completely recyclable."
Perhaps it's just a case of winning back the hearts and minds of end users. Perhaps more should be made of the fact that the industry recently got together to say 'let's just get this done' in relation to the new $2 tax in California to help the state clean-up Exide's mess. One delegate told BEST: "This wasn't the best deal for everyone, but we just wanted to get it done." Perhaps this, alongside the ILA taking over the management of the ALABC, is a sign that the industry is beginning to change its priorities.
Although, it must be highlighted, these reactionary progressions are happening in the 'developed' world. As one speaker told the conference, lead battery production is rising in Vietnam— and with a conspiratorial tone asked if this was because China was exporting its production across the border to circumnavigate tightening regulations. So while people like David Weinberg are busy lobbying in the US, the wider industry, especially in Asia, is still thinking with their wallets, rather than their conscience.
When it comes to papers on lead recyclability, this writer has not seen anything quite as colourful and inspired as Christian Rosenkratz's presentation. Armed with various test tubes filled with coloured water, he turned from vice-president of Advanced Products & Materials at Johnson Controls Power Solutions, to a cool science teacher in the time it took to pour liquid from one vessel to another.
Mixing the different test tube liquids he showed the recyclability of lead compared to lithium-ion. It was nothing new in terms of content, but a refreshing and innovative way to make his point among the occasionally sober presentations. Future speakers take note.
Rosenkratz added: "Lithium is clearly sexy, but it has issues in the wider body of the vehicle." It's sexy because higher specific energy and power, means less is more, and because it simply isn't lead.
Engineering the future
But lithium-ion, of course, has issues with safety, and lead still continues to offer vehicle makers, and indeed OEMs of other applications, a higher level of predictability and cranking ability in hot and cold temperatures. And while organisations like Lead Acid Battery Consortium (ALABC) keep pushing the boundaries of 48V, the gap between lithium and lead will continue to close. Rosenkratz suggests a 10-year window until other chemistries reach lithium's prowess.
While we wait for the holy grail of 48V to reach mass-market, Alistair Davidson, Director of Products and Sustainability at the ILA, said: "We are still discussing dynamic charge acceptance targets with many of the car OEMS. In terms of time, it has to be done in the short term.
"We have to ensure OEMs who want to reach emissions targets include 12V and 48V batteries. We know the time is short, so we must focus on mid-2017."
One of the biggest drivers in convincing OEMs of the benefits of lead-acid is by improving life-time and deep cycle batteries in applications. "That's a driver because of cost, whether motive or UPS," says Davidson.
"The goal is for lead-acid batteries to deliver but at a lower cost, improve long-life at partial state of charge and deep discharge."
Lead-acid batteries, at least if you listen to the ILA and ALABC, are the perfect solution to increasingly stricter EU vehicle emissions targets, and be an excellent option in other applications. Those targets are: 95 grams of CO2 per kilometer average by 2021, phased in from 2020, for all new cars. This equates to a fuel consumption of around 4.1l/100 km of petrol or 3.6l/100km of diesel. The new 2015 and 2021 targets represent reductions of 18% and 40% respectively compared with the 2007 fleet average of 158.7g/km.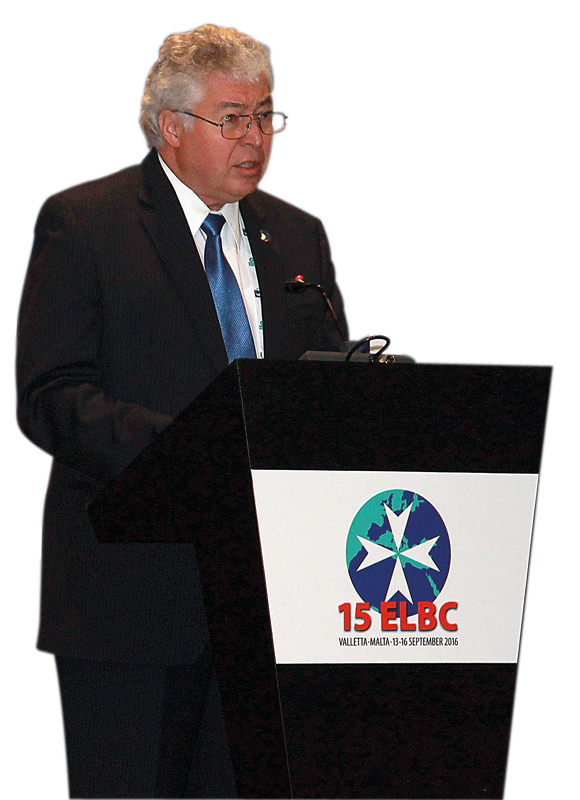 Programme manager at ALABC, Boris Monahov, said new markets were looking for higher voltage because of energy efficiency, with DCA another major issue.
DCA is important for stop-start and HEVs, but also for storage applications where pulse charges occur often and the battery spends most of the time at PSoC. But DCA is relatively newly understood, and comes atop of all other major requirements to the battery.
Those requirement, Monahov told BEST after the conference, include: providing enough cranking and cold cranking power; to keep low internal resistance; to retain its nominal capacity over service life and to recover it well after deep discharge; to have no, or as low as acceptable, water loss and not to require any maintenance; to recharge efficiently; to have a long as possible cycle life in cycling applications; to have as little as acceptable self-discharge and corrosion rates.
ALABC is part of a three-year ADEPT (advanced diesel-electric powertrain) project, of which the test Ford Focus vehicle has shown 'substantial improvement in DCA', Monahov told the conference.
Unfortunately DCA is not the only issue, said Monahov, other parameters need to improved as well, with carbon being one major player for advancing lead-acid batteries, but it's not the only one.
Carbon is a specific 'remedy' against premature capacity loss processes taking place in the negative plates during HRPSoC cycling. However, carbon interacts physically, chemically and electrochemically with the active materials and the electrolyte, as well as with the gasses evolved inside the battery at the end of charge and during overcharge, Monahov told BEST.
"Carbon interacts also with the expander and with additives to the electrolyte, he said. "Any method to improve the utilisation efficiency of the active materials, or to reduce the internal resistance or enhance the current paths distribution, to reduce gassing rate and increase the efficiency of the closed internal oxygen recombination cycle, to optimise electrolyte transportation so that near the reaction spots always the necessary amount of electrolyte is available, and finally to optimise the re-charge algorithm– all these are other 'major players'."
There are currently a number of different types of carbon additive such as graphites, carbon blacks, activated carbons, carbon nano tubes and graphene particles. The benefits of which have been found experimentally, with the surface of some being modified by bonding various ions or chemical functional groups.
"Carbon can be a remedy but also a poison if not used correctly," Monahov told BEST.
This would make a nice pull quote" If not used in the right amount it can reduce the energy and the power the battery is able to able to provide, and/or accelerate dramatically the parasitic reactions of hydrogen evolution and water loss."
However, questions about the benefits of carbon remain. This is because carbon can introduce chemical impurities into the battery, and because of the variety of carbon effect aspects answers are still to be found about when, how and why using carbon can improve lead-acid batteries.
Monahov told BEST: "Some of the open questions are close to solving, others require further basic science efforts. Nevertheless carbon is used today in all lead-acid batteries, and we learn every day how to do this better. The limit of these improvements is rather high – according to the theory lead-acid batteries can provide 50-60% more energy than today, and for much longer time. IT's now aquestion of research and development."
The ALABC is currently studying grid and plate design, negative plate carbon additions (but research is ongoing), electrolyte density, sulfate crystal growth redactors, metal ion additives, compression and new cell design, delegates were told.
Outside of the organisation, investigations into organic additives, expanders, replacing lead with carbon materials and AGM saturation, recombination and membrane properties are taking place.
Flooded road to Start-Stop acceptance
For all the good work ALABC and its partners are doing in the advanced 48V lead arena, Japan may be one step ahead, at least according to Shinsuke Kobayshi, a staff researcher at Hitachi Chemical.
Kobaysi told how his company's flooded battery was showing better performance and cycling than standard SLI batteries. Hitachi is using a new type of separator structure that supresses acid stratification during cycling. The separator is less porous and prevents electrolyte leaking. Kobaysi said his firm's Gen3 battery's DCA was 0.56-0.57Ah. Hitachi has also introduced organic additives— lignin— into the negative active material (NAM).
These developments, he said, had shown the company's Gen3 battery was twice as good as their Gen2 Idle Stop-Start (ISS) batteries, and matched 'European' VRLA batteries in durability, but showed better charge acceptance.
"These advances will accelerate further penetration of the technology into the micro-hybrid market, " he said.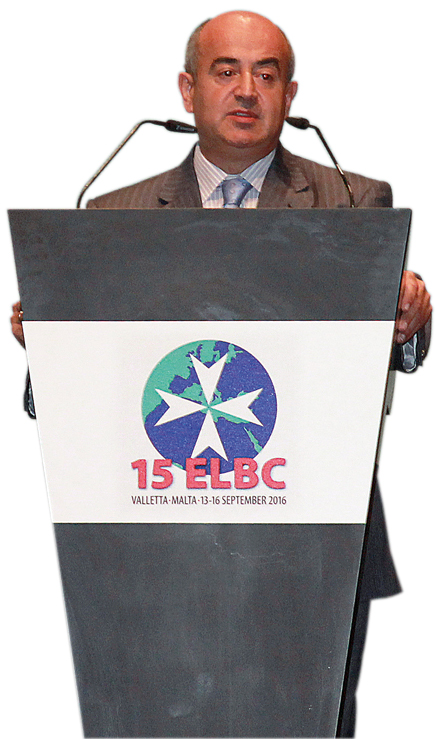 Jesus Valenciano, the R&D manager at Exide Technologies, also evangelised the use of organic additives as expanders and the adding of carbon to EFB batteries to help boost charge acceptance. The new electrical demands forbetter EFBs under PSoC and µ-cycling conditions are driving the battery industry to develop new solutions based on investigations of new additives for positive active materials (PAM) and NAMs, said Valencio.
Exide has been developing NAM formulations based on new organic expanders and carbon dosages, which has allowed a 'significant' improvement of the recharge ability of the batteries, says Valenciano. The new formulations also allow Exide to manage the water consumption limitations imposed by car manufacturers.
"You can increase the charge acceptance with a change of organic expander with the same amount of carbon to give a significantly positive affect," he added.
He went on to say that although the increased 'current carbon' load (low Specific Surface Area— SSA) only modified the SSA of the NAM by around 0.9-1m2/g, it could improve the charge acceptance by increasing the percolation affect, or in other words the conductivity of the anode. "The use of the new carbon additive has allowed a consequent increase of 30% in the surface area of the NAM to 1.3m2/g when compared with the 'current carbon'," he said.
Exide has also been exploring the impact of adding carbon to PAMs to enlarge the PSoC.
Meanwhile, Gordon Beckley, vice-president and chief technical officer at Hammond Group said his company had been testing more than 300 formulations using carbon with lignosulfonate between 80-90% SOC.
Hammond found that the best performing lignosulfonate was not always the same carbon, with the company continuing testing to find the best formulation.
Lead surplus tip of iceberg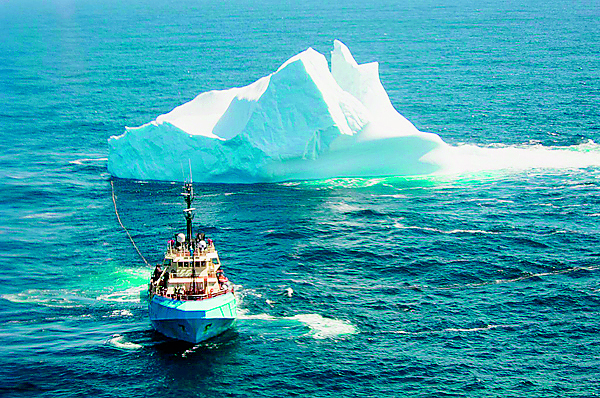 Developments are all well and good, but to stay competitive lead batteries not only have to compare in performance, but in cost as well. Neil Hawkes from CRU said a slow down in the China markets had led to lead prices falling since Edinburgh and ELBC14. But that could all be set to change because of 'hidden' reserves of lead.
Hawkes' 'take home' point was what he called the Iceberg effect. Imagine the known lead stock as the part of the iceberg you can see, and below the water line is the huge abundance of unreported supplies. This is good news in the long term, but in the short term it's 'less perfect', said Hawkes. In this case, less perfect means a potential deficit.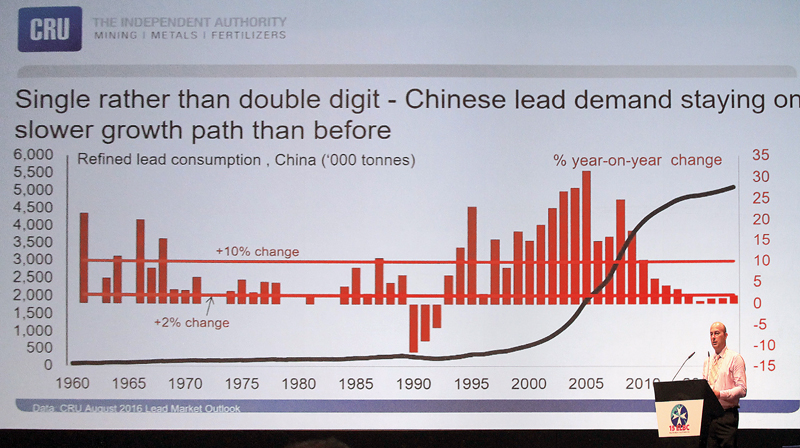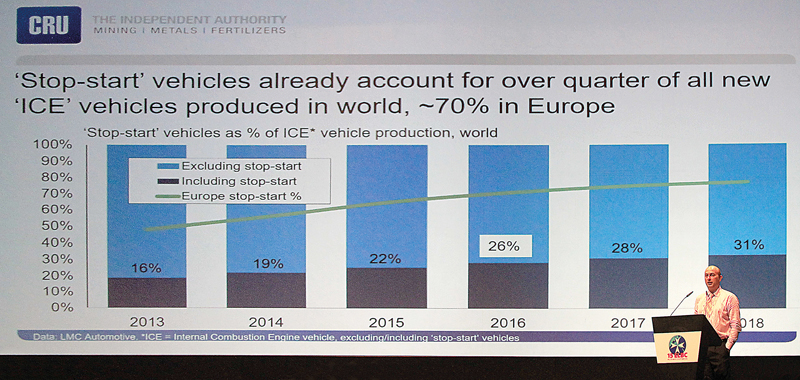 "The over supply of lead is coming to an end," said Hawkes. "The rise of lithium-ion batteries has become a well worn story and I think in our view it's fair to say lithium-ion is taking a share away from lead-acid, but there's still plenty of room to grow alongside each other.
"There's very bright prospects for both industries, doubling by 2025, with Electric Vehicles (EV) strong drivers. There's strong growth in lithium-ion but you have to be aware that lithium-ion batteries use other materials with it. But what are the problems with demand increases? There's certainly a moving lithium deficit, which there are question marks over."
This may be news to some after delegates who were told 'there was no danger' of lithium demand outstripping supply at the last meeting. If true, with only the cathode materials such as nickel and cobalt worth recycling from the battery, could the chemistry be reaching a tipping point?
Certainly not yet, at least according to Hawkes. He said lithium-ion would continue to take a 'little bit' of the market share away from lead-acid. This could be down to falling e-bike production in China, a worrying trend if you think 49% of lead use in China is used in e-bike/tricycles, according to a slide using CHR Metals information. And with the increase in EVs the use of lead in SLI batteries is likely to fall from its current 29%. However, use of batteries for other applications such as motive and ESSs still has potential for growth from its 14% standing. That doesn't include vehicles for agricultural use, of which, according to Huw Roberts, from CHR Metals, there are around 30,000,000 vehicles using 100am/h batteries to crank diesel engines not accounted for in the statistics.
China remains the main market for lead, according to Roberts. 90% of all lead in China is used in batteries, around 6mt in 2015, around 46% of global demand.
Roberts went on to tell delegates lead-acid was still the dominant battery for e-bikes and e-trikes but lithium-ion was starting to make inroads with the chemistry taking a higher share of the market.
In Europe the rise of Stop-Start vehicles already accounts for 25% of all ICE vehicles produced in the world, and 70% in Europe. This is good news for the lead industry, and especially those companies producing advanced lead batteries capable of the DCA and PSoC performance required for these applications. Hawkes says the Stop-Start market share will grow by 5% by 2018 and by around 10% in Europe.
"And while Tesla still uses lead-acid batteries the industry still doesn't have anything to worry about," said Roberts.
Conclusion
Hosted in the gardens of the president of Malta's summer residence, the gala dinner was every bit the fitting finale of the show (well, for the sales and marketing people at least, there was still a half day of presentations on the Friday for the 'engineers and scientists'). As the red wine and music flowed, the atmosphere was one of celebration: the lead battery industry is stirring and the gloves are coming off, let the battle commence; perhaps by ELBC16 we will know if the fight against other technologies is being won. Oh, and just in case you didn't know the best kept secret in the industry, the next event will be held in Vienna, Austria.
Abertax inaugural award presented to lead association ALABC
Malta-based lead-acid battery ancillaries firm Abertax launched an award to celebrate the people and organisations doing 'remarkable' work in the industry during ELBC15.
The inaugural award and €20,000 was handed to the Advanced Lead-acid Battery Consortium (ALABC) representative Boris Monahov, the consortium's program manager.
The award was the idea of the late Werner Schmidt, who founded Abertax in 1999.
Joseph Cilia, CEO of Abertax, said: "Schmidt wanted to award someone who has given a lot of contribution to our industry which is growing and which is strong like the heavy metal itself."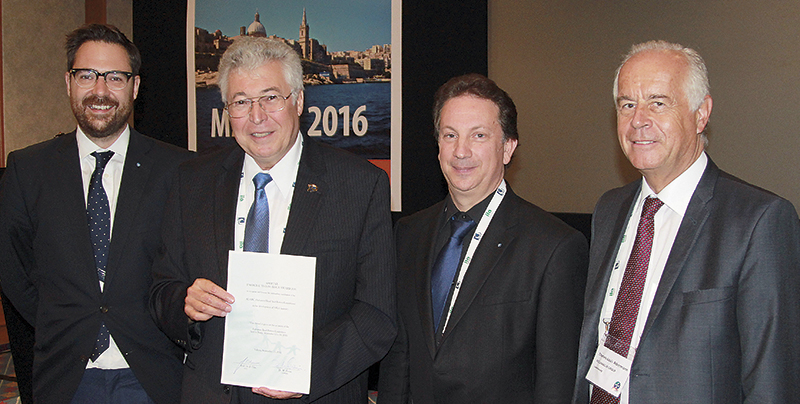 Monahov said on accepting the award: "Today is a very special day for the Advanced Lead-acid Battery Consortium.
"The award recognizes the significant contribution of ALABC members to the advancement and market success of lead batteries in the last 25 years. This is a trend, I am convinced, that will continue for the next 25 years and beyond.
Due to the nature of our work, we don't often receive awards. This is why we highly appreciate your decision. The ALABC is a small but efficient organization. The Consortium has always been the focal point for the innovative ideas and enthusiasm of over 500 talented research, engineering and business experts from more than 120 companies in 25 countries worldwide.
The ALABC launched its ninth program 2016 – 2018, during the ELBC conference in Malta.
Monahov said: "This program is going to be different and more efficient than the previous one. This is driven by a change in management structure, with ILA now managing the Consortium.
"This has resulted in development of a new Strategy plan and a newly designed Technical program.
"ILA is also committed to improving the communication and messaging process, and we believe this coupled with our new program will contribute to extending and expanding ALABC membership.
"I firmly believe this will enable us to meet our common goal: to conduct application based fundamental battery R&D aimed at delivering rapid technical performance improvements in lead batteries in order to ensure lead batteries remain the battery of choice in all current and future applications.
"This will focus on both automotive applications such as hybrid electric vehicles and energy storage applications such as advanced energy storage systems – both today and in future.
"However, we need to be aware of the growing pressure from alternative power sources with rapidly improving parameters strong marketing and communication and this will influence the direction of the consortium in the future."
Monahov also made mention of the consortium's previous Program Managers, Dr Pat Mosley, Dr David Rand and Dr Bob Nelson, and I and acknowledged their achievements.
He also thanked Dr David Prengaman as ALABC Chairman, and the strong leading role of previous ALABC presidents Dr. Pat Moseley and Dr. David Wilson, aand the president of ILZRO and ALABC Dr. Jerry Cole.
Veteran given International Lead Award on eve of retirement
The former head of the International Lead Association was named the recipient of this year's International Lead Award during the biennial ELBC conference.
David Wilson was recognised by a panel of his peers for his contribution to the lead and lead battery industry with the award during the conference in Malta.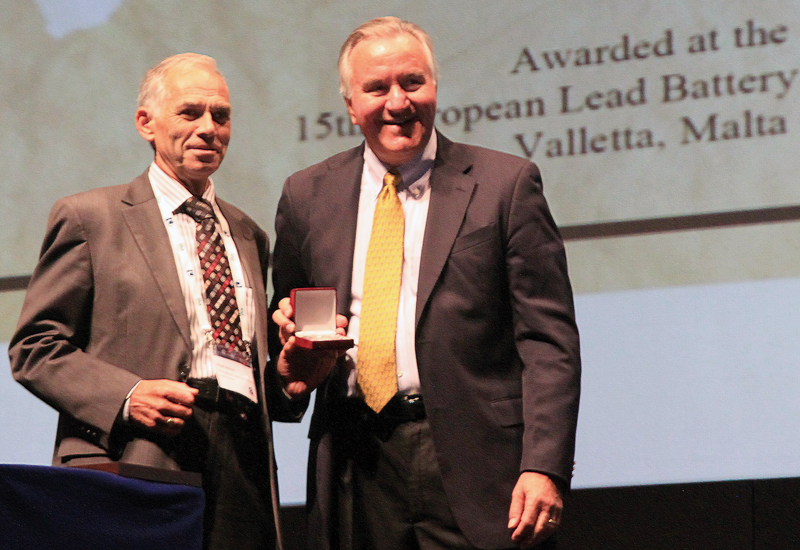 The award is presented to people who have made a significant contribution to science and practice in areas such as lead production and recycling, lead alloy development, or battery design and performance.
Presenting the award, Dick Amistadi said Wilson had played a significant role in ensuring the continuation of the industry and the benefits it brings in the past 40 years.
Wilson said during his acceptance speech: "When I joined the industry total lead use amounted to about 3.5million tonnes a year and was in a wide range of uses.
"At the time 40% was used in lead-acid batteries and as we have heard, this market has grown to 10tonnes and is still growing.
"A lot of the previous uses of lead have disappeared over the years, some because of legislation, but it's the lead-acid battery that has survived and become the most important for the industry.
"Yes, there are challenges from other chemistries, but I hope the warnings that the end of the lead battery is approaching is premature."
Wilson joined the Lead Development Association (LDA)— later changed to the ILA¬– in 1976 to work mainly on the environmental aspects of lead and was appointed director of the LDA in 1990.
It was under Wilson's leadership in 2004 that formal ties were established with the International Lead Zinc Research Organization and the Advanced Lead-acid Battery Consortium.
That same year Wilson was made a MBE by Her Majesty Queen Elizabeth for his services to the lead industry.