The Asian lead-acid battery industry, showing great imagination, chose a Casino to hold its 13th meeting. How lucky is that, asks the Editor?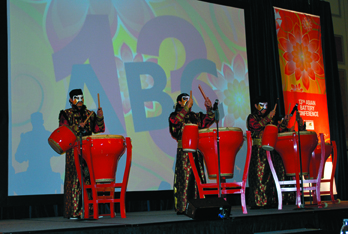 Imagine the structure of Las Vegas on steroids, amphetamines and crack cocaine. Imagine a building so huge and bloated you could walk round it for hours and not see the light of day. This was the venue of this year's Asian battery conference, bigger brasher and a thousand times more tasteless than you could possibly imagine.
The 10,500,000-square-foot (980,000 m2) Venetian Macao is modelled on its sister casino resort, the Venetian in Las Vegas. It is the largest single structure hotel building in Asia and the fourth-largest building in the world by area. You know what I think of Las Vegas. But to make a place even worse requires real talent.
The lead acid battery industry isn't that big that it needs a gargantuan and over-priced mega-structure to hold its events in. But amazingly enough, over the two and a half days of the meeting, the conference hall was reasonably full and the crowd wasn't lost to the 3400 slot machines and 800 gambling tables, 350 shops and god knows how many hookers.
Unlike Vegas, there is nowhere to buy a handgun and blow your brains out when you lose your very last penny, as some looked sure to do. I saw one man loose about US $10,000 to roulette without batting an eyelid. It was safer and cheaper to stick with batteries.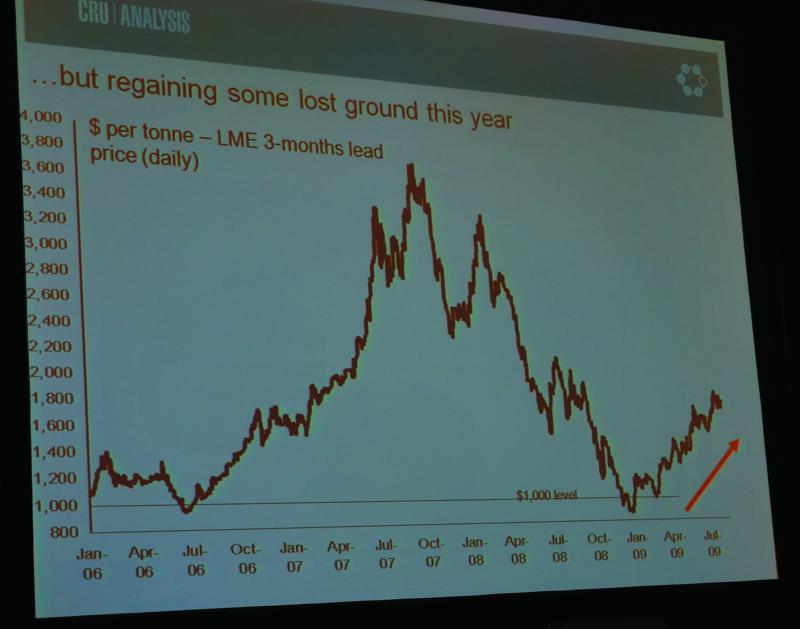 I can't remember how many times organizer Mark Stevenson pressed my flesh to discourage me from panning the place and the event but I can't be bought that easily. True, Stevenson had organized an interesting two-day event on Secondary Lead just before 13ABC, which seemed to draw a significant crowd and should be repeated, but I needed a day to recover from the flight to Macau and I just couldn't keep my eyes open.
But the Asian Battery Conference, like so many lead-acid battery meetings before it, remains a self-serving event held together by a core of credibility—the Advanced Lead Acid Battery Consortium research and a smattering other acts, like an old music hall "bill" before television killed "variety". But even this analogy will be wasted on most of our readers.
Years back, hard copies of most of the given papers were available—helpful stuff if those giving the presentations did not speak English as their native tongue. These days, you get a conference bag, with nothing in it. Wise old sage and conference chair David Rand confided to your scribe that there's nobody doing any new lead-acid work. And while that may not be entirely true, we do know where the hot spots are. Furukawa battery, East Penn, Firefly and Axion.
The predictability of the programme was unreal. Everyone wants to know what the basic cost of lead will be, so the usual suspects of Neil Hawkes of CRU and Helen Matthews of Brook Hunt are rolled out, so to speak. You've heard it all before of course. China and then China. And maybe even more China. Helen confided to the audience that she now studies all the new fangled analyses that those bright young fools in the financial markets use to analyse where commodity prices are going. Well you have to, when they are so many speculators in the market, muddying the fundamentals.
It's simply looking for "patterns" in price variations. It reminded me very much of the novel Running With Scissors, by Augusten Burroughs, in which a disturbed psychiatrist is making key decisions based on patterns in numbers — how shall we say, scatological. I'll leave it to your imagination or you can read the novel.
One begins to fantasise here, thinking perhaps that international terrorism is no more than a means of driving down prices in order to buy stocks cheap on the back of a headline grabbing atrocity.
With speculators operating in the market, it looks insane to try and make money on the metal content of the lead acid battery alone, which it seems, is what some battery makers try and do.
Rick Holmes of Mitsui Bussan Commodities made an excellent case for using the London Metal Exchange to buy your future lead and by hedging (effectively a two way bet) you should recover any losses if the price goes the wrong way for you. It's not that difficult to get your head around. But another "battery sage" confided to me that there were too many battery makers trying to make a quick buck on the lead content of the battery, rather than the quality of the battery itself.
Battery makers should be concentrating on improving the product to make it fit for purpose for tomorrow's products. And if lead-acid is going to have any long-term future in automobiles, it simply has to grasp that idea.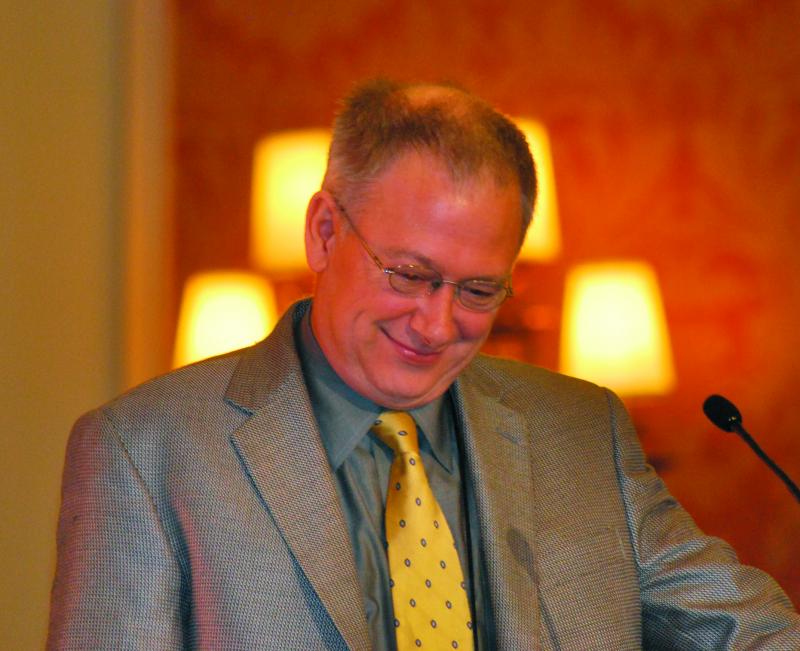 Tim Ellis of RSR made that point clearly enough with his now famous "battery roadmap" presentation. What's the point of showing the auto industry a battery for a car that is already in production and was designed a while back? The lead-acid battery industry is already having some success with its technology for the micro hybrid market in Europe, which is taking off very quickly because of European environmental legislation.
But what about tomorrow's market? Ellis was suggesting, I believe, that battery industry need to behave somewhat like one of those US designed Patriot anti-missile missiles. The missile's electronics plots incoming trajectory of the enemy's missiles and calculates its intercept. Newton would be proud—calculus goes to war. So too must the battery maker need to anticipate the trajectory that the auto industry is on and intercept the future requirements precisely. A near miss won't do. And nor will yesterday's co-ordinates.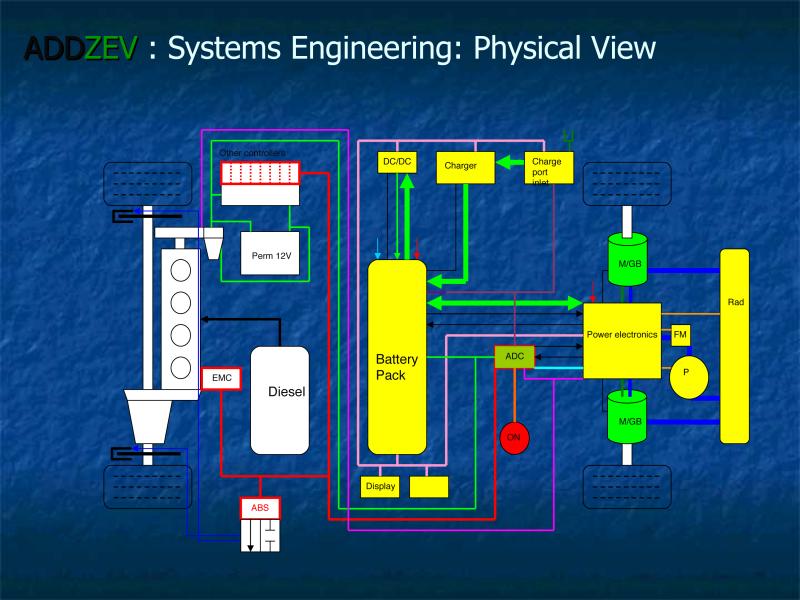 Ellis put forward a 2.5 % increase in lead-acid battery performance year on year. That may or may not be a tall order, but you can be sure today's products will not be good enough for whatever the car industry is planning for say 2015.
The auto industry is arrogant and needs persuading that the lead–acid industry can come up with a better product. A published roadmap would be a good way of showing that the product is getting better.
And that's what the Advanced Lead Acid Battery Consortium has been trying to do, for more than a decade. The famous Rholab project (cue pictures of bright red Honda Insight in Alan Cooper's garden) and exhibit at ELBC Dublin has come along way since then, morphing into a Honda Civic hybrid vehicle, using a CSIRO developed UltraBattery and anther vehicle from the same stable, this time using the Effpower bipolar lead acid system.
The UltraBattery, half lead acid system, half supercap, appears to be the superior system if I'm interpreting Pat Mosely's numbers correctly, but this is not the only project ALABC has been playing with. Allan Cooper, the master of successful proposal funding applications, told the meeting of a neat little project that ALABC has been involved with, designed to provide a low cost hybrid electric drive system for light delivery vehicles.
In the UK, there's a huge market, centred on London. It costs business £2000-00 a year to bring a conventional delivery vehicle into London because the city has a daily congestion charge applied to CO2 emitting vehicles— hybrids and electrics are exempt.
So creating a hybrid drive that could be retrofitted to vehicles at a cost of around £4000-00 would be an attractive commercial proposition. And if it had a lead-acid energy storage system at its heart?
The acronyms get better and better: The ADDZEV Project (Affordable, Add-on Zero Emission Vehicle) was formulated to convert a standard diesel-powered Vauxhall (GM) Combo light van to PHEV functionality and utilises an improved VRLA battery pack.
It was decided to take a two-stage approach and utilise a 2006 model year Vauxhall Combo van as the vehicle to demonstrate the zero emission functionality with full hybridisation to follow later.
Millbrook Proving Grounds, a subsidiary of General Motors, provided the vehicle. The other partners were Cranfield University (modelling and alternate drive system), Oxford University (electric motors), Provector Ltd. (battery packs/battery monitoring system and motor drive electronics) and Millbrook (vehicle conversion and usage cycle development).
The problem with projects involving this number of partners and anything that has UK government funding, is that it's a recipe for things to go wrong. The motors (a novel six phase design) weren't ready on time and there was a rush to build and test the prototype vehicle.
The battery though, (an Exide Orbitel design) worked well enough but the project didn't quite deliver all that was intended. Still, you'd think a UK vehicle builder could recover enough from this programme to actually go out and create such a vehicle — a front wheel conventional drive and a rear axle electric drive — its simple enough. God knows the UK van market is depressed enough and could benefit from someone trying such an innovation.
I'd commented before that it was high time that Asians actually contributed to this conference and gave papers. One should be careful what one wishes for. Here at BEST we are blessed with the use of the English language, our last remaining value added export. Its very difficult to say this, but conference organisers simply must take into account the ability of presenters to make their presentations in what we used to call at the BBC received pronunciation. Get them to send in a tape! If you can't understand their spoken English, will the audience? Here we speak as we find. Quite a number of presentations were simply unintelligible, to the embarrassment of the audience and the session chairs. It shouldn't happen again, but I'll lay money down that it will.

So what were we left with on the final day? An interesting presentation from one of the rare young lead acid battery scientists from the industry, one Ben Craft, now working with Northstar Batteries on trying to get longer life out of standby batteries used in cellular telecom—in Bangladesh.
Batteries that are designed for float operation don't take kindly to being deeply discharged because of power failures — but if you adapt these batteries to partial state of charge operation, as per hybrid electric car operation, you can achieve minor miracles. Thus Northstar batteries, with added carbon in the negative plate material lasted for two years, when normally you wouldn't expect one. It begs the question don't run before you can walk or wouldn't it be better to have a decent electric grid infrastructure before you develop a mobile phone network or perhaps you need a different kind of standby battery?
But was a battery conference not a meeting on basic philosophy or even common sense? And you do what the customer wants. Right?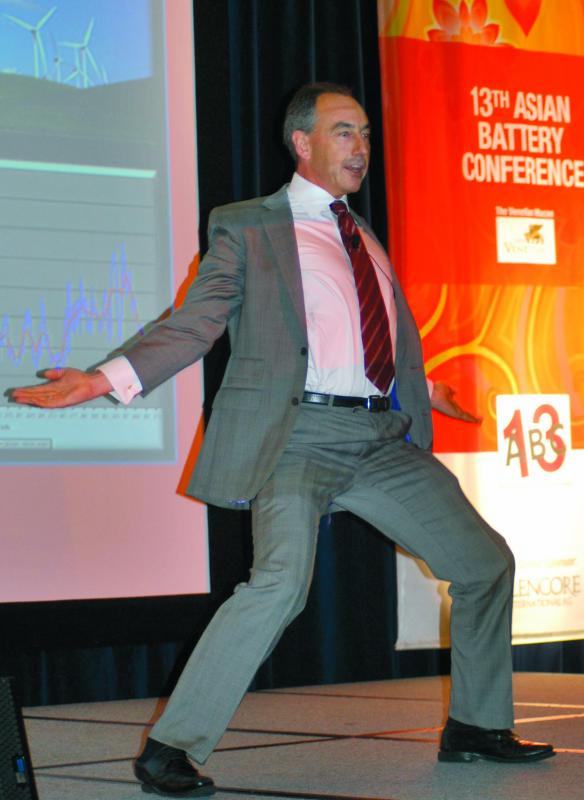 Designing a product that the customer will probably want (once the customer is suitably convinced about its applicability) could well describe the work of Axion Power's PbC, another lead acid system with a novel negative plate. This time the plate being made out of carbon, costing just 1.5 times the price of a conventional lead acid battery, with less weight and less lead. The potential market that has suddenly emerged is the European micro-hybridised vehicle market, which is set to grow to 80% of all new vehicle sales by 2014, simply as a consequence of environmental legislation.
Looking at the figures Enders Dickenson of Axion produced, the PbC cell is simply much more fit for purpose than the conventional VRLA battery now, than the energy storage system of choice for these vehicles can ever hope to be. You can get thousands more cycles out of the system, and its charge acceptance is simply in another league.
But this is not bad news for lead acid battery makers. The PBCS system looks very much like a conventional lead acid battery and can be assembled on similar lines. Its these hybrid lead acid battery/supercaps that are the bright stars in lead's firmament— only spoiled, of course, by John Wood's Kung Fu sell of how this kind of technology—in his case, the UltraBattery—will result in massive sales of lead storage goes main stream. Call me a technical snob if you like, but this would have been better suited for a meeting of double-glazing salesmen. Its technical arguments then win technical sales and, of course, the price. Lazy old lead John? No, cheap old abundant recyclable low cost lead. That's the dealmaker. Cheap. But by then I could take no more. Thank goodness there was no equivalent of the BCI early bird awards, though I would have welcomed one that would have taken care of our hotel bill— close on £3500-00— a total rip off. Our mistake to stay at a "conference hotel".