Indian investors seem to have written off lead-acid technology. It is a subject that is no longer fit for even one more discussion. Now isn't that odd for a country whose two big lead-acid majors recently announced their latest annual results, both reporting a top line growth of more than 15% and an even more impressive and higher improvement in their respective year-on-year bottom lines. Dipak Sen Choudhury reports.
Last month, India's largest passenger car manufacturer, Suzuki Motors, announced the setting up of its fifth car manufacturing plant in Gujarat with an annual capacity of one million vehicles. The fourth plant, currently under construction in the state of Haryana, is expected to go onstream in 2024 with an annual capacity of close to one million units.
It already has a unit in Gujarat, where it plans to make most of its electric vehicles (EVs) as the battery/call plant is also based in the same state. In EVs the primary focus would be SUVs, an all-time favourite of the rising number of "upwardly mobile" large Indian middle-class families. The company estimates by 2030 it will have a market of close to 3.5–4 million vehicles per annum with the power train divided as 15% BEV, 25% HEV and 60% ICE. This would mean 85% of the planned four million vehicles would continue to use lead-acid SLI batteries and yet the investors feel that lead-acid investments are not called for!
Government has an agenda
The government has a definite agenda. There is an overwhelming desire to be remembered as the poster boys of the world who restored the globe to its original pristine glory. Leading the charge towards net zero by 2070, or maybe even by 2050, can earn one's name a permanent place in the future hall of fame where all those who saved our earth will be remembered. Hence no more the dirty, dangerous lead-acid. It's time for "Advanced Chemistry Cells".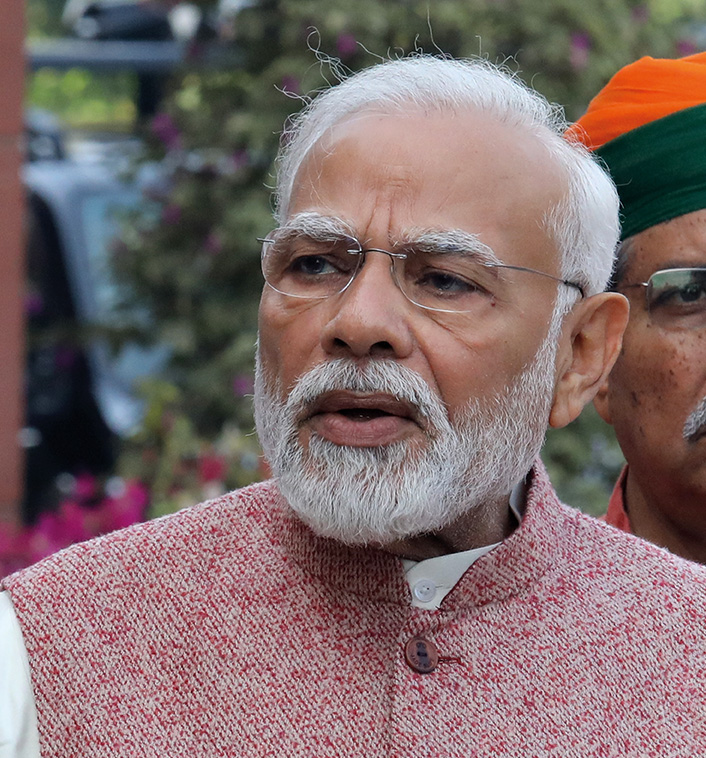 It is important to note that in the minds of the current leadership there is yet another driver, besides environment and sustainability, of this push towards renewable and e-vehicles, and that is strictly political: the well-known vote bank politics of Indian democracy!
For all her energy requirements, the country is almost entirely dependent on the Middle East oil, crude as well as processed. The aversion of the current Indian government to deal with, let alone depend on, foreign countries with a religious colour that they are averse to trusting is no big secret at all.
Energy security for the future is certainly very much in the mind of the leadership whenever they talk of renewables and e-mobility. Simply stated, it's time to take the country out of the "ICE" age to the "EV" age.
Let's see how things are progressing. Till the very recent past, EV penetration in the country was only 1%. The first target set is that by 2025 the e-passenger vehicle will rise to 6% of the total population. The big numbers set for 2030 are:
70% of all commercial vehicles
30% of all private (passenger) vehicles
40% of buses
80% of 2W & 3W would all be electric.
Source: India's Ministry of Road Transport & Highways.
It's time now to look at how the country performed to date. And that, honestly speaking, looks very encouraging indeed. EV sales significantly started to pick up in the second half of 2022 and really picked up pace in the last quarter of 2022, when they clocked close to a 29% rise vis-à-vis the same period in 2021. The momentum rolled over into 2023. The first quarter has witnessed quite staggering figures. In March alone, which in this country is the end of the financial year when business is necessarily brisk, figures reported were:
E-4W Passenger Vehicles: 8,591
E-2W: 85,850
E-3W Passenger: 39,450
E-3W Commercial: 5,780
E-Bus: 87
Source: EV Reporter.
The general perception was that March was very good only because it was a year-end month. This has now been proven wrong as the May 2023 figures continue to be nearly as robust as March. The figures are:
E-4W Passenger Vehicles: 7,392
E-2W: 104,753
E-3W Passenger: 39,437
E-3W Commercial: 5,173
E-Bus: 274
Source: EV Reporter.
A staggering 135% month-on-month growth vis-à-vis 2022 and more to come! The goal of 6% penetration by 2025 certainly is achievable. The 2030 goals are to be seen.
It would be good to record that in the 4W passenger car segment, the overwhelming majority share is from Tata (78%) followed by MG Motors and Hyundai. In the 2W segment it is the very ambitious Ola leading the pack with close to a 30% market share. The 3W segment is highly fragmented with the leader being Mahindra's with just about a 10% share.
In the e-bus segment it is Tata once again who are coming up fast. The reason why we talk of these manufacturers is because, in the next section, we look at how these players are planning to source their energy storage packs.
Advanced chemistry cell scheme
It is a little more than a year now since the Indian government finalised a Production Linked Incentive (PLI) scheme for the manufacture of advanced chemistry cells in the country by selecting three private entities, for a combined 45 GWh of installed capacity.
The selection of these three entities was based on a transparent process of rating; the extent of material indigenisation and speed of commissioning were primary criteria for consideration.
The money committed by the government towards this subsidy is ₹181 billion ($2.25 billion). This, along with the earlier declared subsidy and the Faster Adoption of Manufacture of Electric Vehicle (FAME) programme worth another ₹100 billion ($1.25 billion), are the initiatives expected to pitch-fork India from the world of IC engines to the e‑era.
The winners of the PLI largesse were Reliance Energy (20 GWh), Ola (20 GWh), Rajesh Exports (5 GWh) and Reliance Energy (5 GWH firm + 15 GWh waitlisted). Not much is known about the company Rajesh Exports, whose activities hitherto have been limited to the jewellery industry. Reliance is the house owned by the billionaire Mukesh Ambani, one of the 10 richest persons in the world and closely identified with the ruling political dispensation in New Delhi. Reliance has bought UK's Faradion, the Dutch origin Lithium Werk and signed a deal with Danish company Stiesdal for the purchase of hydrogen electrolyser manufacture knowhow. It announced the serious intention of working in multiple dimensions in the energy storage arena. In fact, green hydrogen at a dollar per kilogram is one of the visions that Ambani has set for his team. If his past records in the fields of petrochemical, telecom and retail are taken into consideration, he is likely to reach it, or at least come very close.
Ola is one company which is quietly working on its cell manufacturing capability. Its gigafactory is scheduled to go onstream this year.
Besides working with the Israeli company StoreDot, it has invested heavily in its in-house R&D, the choice of chemistry being NMC 2170. Assuming all this works out well and fast, the total would be somewhere in the region of 40–45 GWh of capacity.
More lithium capacity plans
Apart from the above there is news floating around of another 90–95 GWh of capacity, almost entirely lithium only. It is being planned, or already under installation, by various independent private investors. Leading the pack are the country's two lead-acid majors with Exide Industries having completed ordering of all production equipment and is well on schedule with its previously announced plant start-up date of end-2024.
The planned capacity of the Exide unit is 12 GWh annually and will cover both LFP and NMC. The project cost has been reported as ₹60 billion ($750 million). The other big lead-acid player, Amararaja, has also come out with an announcement of setting up its lithium cell unit with an investment of ₹95 billion ($1.2 billion) in cell-making capacity of 16 GWh and 5 GWh of pack-making. Exide, incidentally, is already successfully running a pack-building facility in India of around 5 GWh which it had built up earlier with the technical support of Leclanché.
Last year the Suzuki group announced setting up of its EV battery manufacturing plant in the state of Gujarat at the cost of ₹73 billion ($0.9 billion). Suzuki is expected to launch its e-vehicles in 2025, at around the same time by which its cell manufacturing would commence in the new plant.
This is Suzuki group's second investment in cell/pack manufacturing as the earlier joint venture with Toshiba and Denso is in regular supplies for the Suzuki group's smart hybrid vehicles. The other big house of the country, Tata, who are doing very well in promoting both 4W passenger e-cars and e-buses, announced their ₹130 billion ($1.6 billion) investment, also in Gujarat, for setting up a 20 GWh lithium cell manufacturing plant.
When all of the above get to produce at full steam, supposedly in less than two years from now, the total available capacity would actually work out somewhere in the order of 80–90 GWh at 100% plant utilisation. I did a very approximate calculation to estimate the battery requirement of the current mix of sales. This works out at approximately 9‑10 GWh annually.
These numbers represent just about somewhere close to 2% of all new vehicle sales, whereas the goal is to take this to 30% by 2030. The planned capacity and the demand seem to be just about good except that this takes care only of the vehicular market. The country has an equally ambitious vision of using energy storage of renewables to address the country's ever-increasing energy requirement for domestic, commercial and industrial use.
However, the above should not give a feeling that EVs have been fully integrated with our user psyche. There are still three major challenges or concerns. These include anxiety over driving range and availability of fast-charging infrastructure on the road. These two are closely linked. Besides, the upfront cost of an EV compared to an ICE car is still significantly higher.
Initially, the government has helped somewhat by providing subsidies, but of late has been talking of withdrawing such support as to eventually ensure vehicle manufacturers become self-sustaining.
Finally, the question remains that with lithium-cells being talked about so widely, how much has been done in securing the supply chain, particularly lithium? Even if cell type demand is moving towards cobalt-free LFP, lithium availability is a must. Recycling is still not seen widely, so where would India get all her lithium?
In the prevailing feel-good mood, no-one is wanting to raise this question as there is no answer yet. Maybe, to reassure, the government has announced the finding of lithium deposits in various states of India. How minable these deposits are and whether they are economically credible lithium sources, only time will tell.
If they are, then everything will add up. If not, India would be moving towards another overseas dependence for a life-sustaining critical resource, replacing oil. This time on a country which has never been of great comfort.