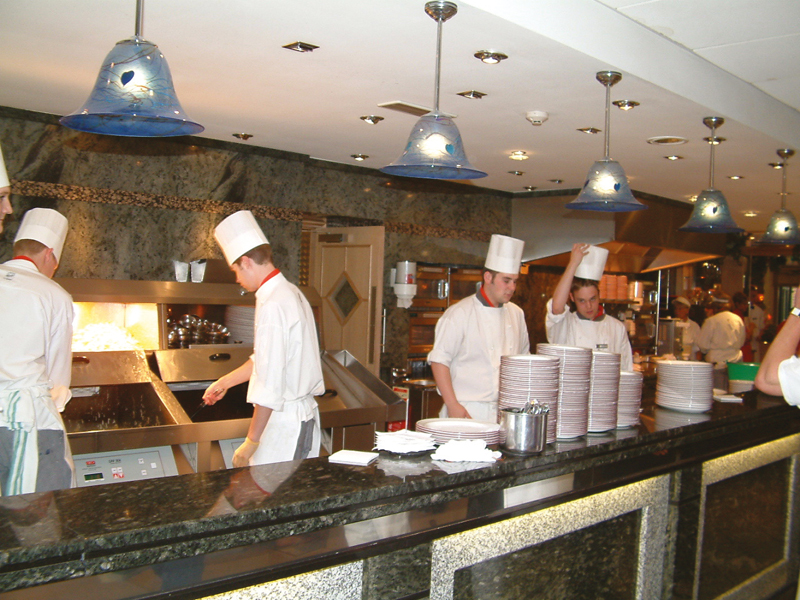 Isn't it time there was a modern, up-to-date text on the practicalities of making lead-acid batteries? Our resident lead-acid chef, George Mayer, has come up with an outline of contents. Are we missing anything?
Greetings again from BEST Battery Practices. Since I've already cursed the darkness that surrounds ISO 9000 and its ilk, in this present column I'm hopefully going to offer some light instead.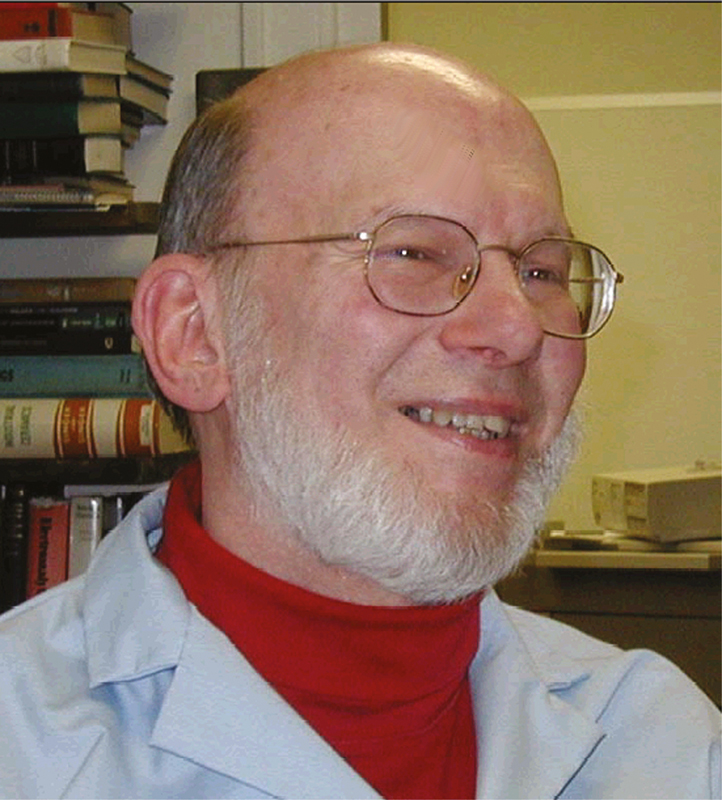 The lead-acid battery is a reasonably mature product in the business sense (low profit margins, stiff competition, etc.), and probably also in the technical sense. The latest materials and process innovations make the battery a little easier to manufacture over a wider acceptable 'parameter space' and afford incremental improvements in battery performance such as capacity per unit weight of materials, reliability and/or life. More details on these in future columns. We are getting close to where all of practical lead-acid technology can be organised/described/codified in 'cookbook' fashion.
There have been several previous cookbooks, most notably Nels Hehner and Joe Orsino's 'Storage Battery Manufacturing Manual' first published by IBMA and now available through Battery Council International, Chicago (www.batterycouncil.org).
This book is careful to give only general directions in order to avoid nasty legal complications regarding applicability, appropriateness and the disclosure of specific and detailed proprietary information.
IBMA also published shorter volumes on grid metal and lead oxides, both written by Everett Ritchie. Everett's company, the Eagle Picher Lead Co, also (previously) published a series of pamphlets on specific aspects of (SLI) batteries: for example, no.4 in the series was entitled 'Testing Storage Battery Oxides' and no.7 was 'Paste Preparation and Paste Control', an update of the original paper of the same name published in 1938.
Uncookbookish but comprehensive reviews of some of the critical battery processes written by L. Prout were published 12 years ago in J. Power Sources: 1. Pastes and paste mixing, vol. 41, pp 107 to 161; 3. Plate curing, vol. 41, pp 185 to 193; and 4. Plate formation, vol. 41, pp 195 to 219.
The classics of lead-acid technology remain as George Vinal's 'Storage Batteries' last published (4th edition) in 1955, and Hans Bode's 'Lead-Acid Batteries' (Wiley, 1977).
More recently, I've tried to describe some of the lead-acid processes and materials in the lead-acid chapter in the first edition of David Linden's 'Handbook of Batteries and Fuel Cells'.
Later editions – now merely 'Handbook of Batteries', with Linden and co-editor(s) – still contain over 99% of what I wrote, although this has been rearranged a bit and diluted by some new material on one particular battery design by one of the current chapter's co-authors.
Some snippets of practical wisdom have been published in the several editions of the 'Bitrode Battery Handbook'.
Some of the snippets need to be expanded and updated, and I'll start on that in the Autumn 2005 instalment of BEST Battery Practices.
The BEST Battery Practices Technical Compendium
This might be too pompous a title for a cookbook, but it is the contents, not the cover that will be important. What follows here is a (hopefully) logical listing of processes/materials/tests/technologies that can act as a template for everyone's process manual. Some items on the list may be obsolete by modern US/European criteria, but remain included for historical perspective and possible use by anyone in a remote corner of the world. Perhaps my list will help you organise your thoughts and files, and maybe even assist you to do this for your company. The list is not meant to be comprehensive: if you have more, or different, then feel free to add them. The requirements of ISO variants may require even further additions.
Some key sources and resources are listed in some categories. A lot of analytical procedures, for example, are available from testing kit manufacturers such as Hach Chemical. Others are available from equipment manufacturers, such as the suppliers of atomic absorption (and other) spectrometers. An excellent overview of most main-line chemical and physical test methods has been edited by Frank Settle: 'Handbook of Instrumental Techniques for Analytical Chemistry', Prentice Hall, 1977. A lot of very specific tests are described in the publications of ASTM.
So, here's the outline:
1) General and Introduction. Here you'll put organisational charts, responsibilities for writing, approving and editing entries, etc.
2) Electrolyte and Water. Composition, mixing, cooling, storage, transport.
3) Grid Production. Casting (book mould, concast, other), expanded or punched metal, woven wire, plated substrates.
4) Paste Mixing and Pasting. Paste formulation/ mixing/control, paste storage and dispensing, pasting (belt, orifice, slurry/other), flash dry, secondary operations (pickling, panel parting, stacking/'catching', etc.), tubular plate manufacture.
5) Curing. Uncontrolled curing, controlled curing, drying.
6) Assembly. Stacking, welding/'burning', cast-on, battery encasement, intercell connection, case-to-cover seal.
7) Formation. Acid fill and soak, formation (one shot, two shot, profile current, rest steps, discharge periods, pulse methods, etc.), battery dumping, end-of-formation tests (weight, voltage, impedance/resistance, electrolyte specific gravity, electrolyte level), battery washing and cleaning.
8) Painting and Other Secondary Finishing Operations. Post cleaning, etc.
9) Warehousing and Shipping. Stock rotation (FIFO preferred), boost charging batteries in stock/storage.
10) Battery Operation. Float, cycle and mixed regimes: lab tests under controlled conditions and known circumstances, field tests and inspections under usually uncontrolled or unknown circumstances.
11) Battery Design. Relationship of performance with physical dimensions, porosities, particle sizes, etc. Methods to measure the performance versus the appropriate independent variables.
12) Grid Alloy. Specifications, maintaining composition, internal recycling of lead alloy scrap
13) Oxide Manufacture. Barton pot, ball mill, others. Classification and particle size reduction. Pyro manufacture of speciality oxides (red lead, litharge, etc.). Hydro manufacture of basic lead sulphates.
14) Paste Additives. Positive: curing enhancement additives, conductivity additives, porosity additives, mechanical strength additives. Negatives: expander (barium sulphate, carbon black, lignin derivative and clones, voltage control additives), curing enhancement additives, conductivity additives, porosity additives, mechanical strength additives.
15) Separators. Materials (rubber, plastic, composite), AGM and its clones, mats (rigid, flexible), tubes and gauntlets.
16) Cases/Covers/Trays/Jars. Materials specs, drawings, etc. Processes to use these are included in Section 5 above.
17) Dry Charging. Plates, elements/cells, batteries/ monoblocs. Washing, drying, storage, activation.
18) Terminals/Cables/Connectors. Tensile tests for straps and cables, torque tests for post inserts.
19) Miscellaneous Materials.
20) Environmental and Safety. MSDS files, air and water pollution, remedial actions, employee health monitoring and control, hygiene, etc. Battery hazards and safety.
21) Calibration. Some really nice calibration templates have been peddled in an instant 'buy it now' format on eBay. You can't even type the formatting for a lower cost, estimated at less than US$50. Look for the listing occasionally under the classification 'Business and Industrial' – Industrial Electrical and Test – Test Equipment – Calibration and Standards or e-mail me for contact information.
22) Glossary. A lot of words and jargon has accumulated on accumulators (batteries to most of us), and it is good to have definitions that we can agree upon (or even argue about!). A good start on a glossary is an appendix in the Linden handbook (opposite citations), another is in Crompton's 'Battery Handbook', and a larger version has been published by Sandia Labs.
Well, that should do it for now. Your author will try to get further ahead of your Editor… Next time we'll discuss some pithy stuff on paste mixing, pasting, curing and the mechanical and electrical testing of lead-acid plates. If you have any questions or comments on this or any of my previous rantings, send an e-mail to: batphd@netscape.net