In 2019, the Consortium for Battery Innovation (CBI) laid out plans to develop next‑generation lead batteries. This year the battery research organisation revised its 'Technical Roadmap' to spearhead the industry to maximise innovation potential of the technology. CBI's director Dr Alistair Davidson and senior technical manager Dr Matt Raiford explain what's new for 2021.
The new roadmap has added extended research targets up to 2030 for motive power, industrial, UPS and e-bike applications; and sets out goals to improve cycle-life, calendar life and round-trip efficiency in energy storage systems (ESS), while reducing acquisition andoperating costs.
The launch of the new and expanded Technical Roadmap comes at a pivotal time across the diverse sectors lead batteries are used in.
As ambitious targets for emissions reductions and climate change mitigation are introduced across the globe, the critical role of batteries continues in an upward trajectory.
Advanced lead batteries are fundamental to many aspects of society. Road and warehouse vehicles, backup power for critical services— such as hospitals, telecoms and data centres— and the increasing usage as energy storage for stabilising national grids and renewable energy projects are all ways in which advanced lead batteries are underpinning the shift to a clean energy future.
All of these sectors are shifting to greater levels of electrification and aiming for decarbonisation. The Technical Roadmap is specifically geared to ensuring that advanced lead batteries continue to innovate and develop, to ensure the highest levels of efficiency, lifetime and performance. As technical demand evolves for each sector, so too must the lead battery, to ensure it answers the requirements demanded by end-users.
Working with market analysts Avicenne Energy, which forecasts the global lead battery market will grow by 45,000MWh between 2025 and 2030, the latest roadmap combines market insight with pioneering research to ensure the technology delivers what is needed.
The previous roadmap set ambitious goals and targets for automotive and energy storage applications— goals the industry is on track to deliver in 2022.
These goals and targets included: improving dynamic-charge-acceptance (DCA) of lead batteries in micro and mild-hybrid cars from 0.5A/Ah to 2A/Ah; increasing partial-state-of-charge (PSoC) at 17.5% depth-of-discharge (DoD) in enhanced flooded batteries from 1,500 to 3,000 up to 2024; and improving cycle-life for batteries in stationary applications to 6,000— up from 1-3,000 in 2018— and charge acceptance to around 95% by 2025.
The new roadmap builds on this work and has identified new areas for innovation that will be used to continue the lead battery innovation revolution.
The new goals feed into our future research programs and are used to launch projects that will deliver the required performance enhancements in lead batteries.
With continued improvements in performance and technological advances, the opportunities for the global lead battery industry to provide sustainable, reliable and high-performing batteries to achieve global electrification and decarbonisation targets are limitless.
New research and innovation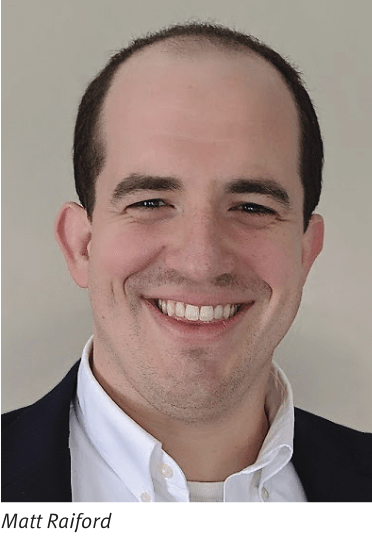 The innovation journey of the advanced lead battery has not just begun, it's entering a new phase.
Advanced lead batteries have innovated in the past to make cleaner modes of transport such as start-stop possible. But evolving technical requirements and market-demand mean innovation is constantly needed.
CBI's roadmap is dedicated to opening up new pathways for research and development to ensure the untapped potential of the technology is revealed.
Our work is collaborative and involves every part of the global lead battery industry. From battery manufacturers and materials suppliers, to researchers in testing institutes and universities and end-users such as car companies and utilities, CBI is bringing together battery experts to conduct pioneering research.
Our new research priorities are building on the successes in the industry in achieving enhanced DCA and cycle-life and have been extended to tackle key performance enhancements needed in the motive power, industrial and micro-mobility sectors.
Electric vehicle adoption
Global sales of micro-hybrids are growing rapidly. With 60% of new car sales predicted to be micro-hybrids by 2030— with Europe and the US at even higher rates— this presents an opportunity for advanced lead batteries to continue in their critical role for this application.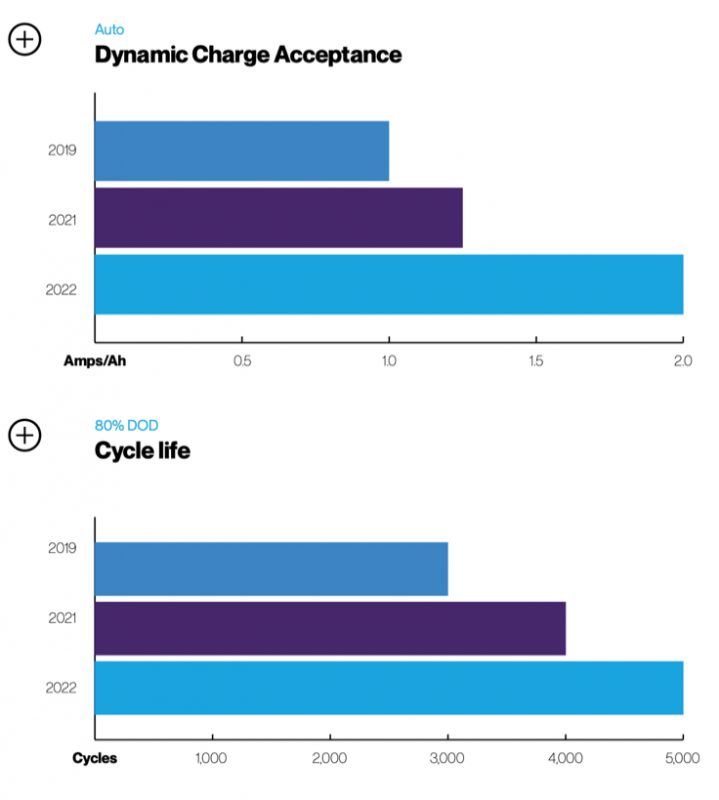 The new research priorities set by CBI focus on start-stop and micro-hybrid applications to ensure that recent improvements in DCA are maintained, whilst improving high-temperature performance and ensuring no trade-offs in key parameters such as cold crank amps (CCA) and water loss.
The clearest path for the transition to an electrified transport section is e-mobility. From plug-in hybrids to electric vehicles, the role of low-voltage EV batteries should not be underestimated. Lead batteries are present in virtually every EV on the road to provide power for critical on-board safety features; this application is significant for our industry. Working with the global lead battery industry, car manufacturers and researchers, CBI is targeting battery enhancements for this application.
In low-voltage EV applications CBI aims to improve DCA and charge acceptance, whilst increasing charging efficiency and lifetime.
Global demand for energy storage continues to soar as both enhanced grid resiliency and the decarbonisation of the energy sector are prioritised. With conservative estimates predicting a 35,000MWh increase for battery energy storage by 2025, all batteries will be called upon to help meet this demand.
Advanced lead batteries are in action globally to deliver on this demand. From renewable energy installations to grid stabilisation frequency regulation projects, CBI's interactive map showcases projects across the globe and the ways lead battery technology is being used. But there are clear ways in which the technology can innovate to continue performance enhancements whilst maintaining high circularity and safety.
For energy storage systems the roadmap's key priorities include improving cycle-life, calendar life and round-trip efficiency whilst reducing acquisition and operating costs.
A new application unveiled in the Technical Roadmap is the growing micro-mobility market, dominant in India, China and Southeast Asia. The electrification of the mobility sector in these regions has resulted in a shift to e-bikes, e-trikes and e-rickshaws with the market valued at $2 billion.
Powering more than 300 million of these micro-mobility vehicles, lead batteries are the dominant player here, but CBI has identified areas for innovation. They include: improving gravimetric energy density, recharge capability and service life.
In the shift to greater levels of decarbonisation and electrification, other critical areas on the world stage are motive power and industrial sectors.
The move to battery-powered vehicles such as forklifts, as warehousing and logistics centres answer the boom in demand for online shopping and deliveries, has resulted in increased demand for lead batteries. Representing nearly 90% of demand in this sector, analysts predict a growth to 34.3GWh by 2030.
The key innovation areas identified in CBI's Technical Roadmap for motive power applications are: lowering total cost of ownership by increasing cycle-life, recharge time, and producing maintenance-free batteries.
If the global COVID-19 pandemic has taught us one thing, it would be the significance of reliable telecoms. The shift to a virtual world has increased society's reliance on data centres and communications networks, including the rollout of 5G.
These critical services rely on safe, high-performing batteries to sustain communications in the event of power failure. Lead batteries dominate the UPS market, which includes other uses such as power backup for hospitals. Representing 90% of battery demand, the market is predicted to grow to more than 20GWh by 2030. CBI is targeting battery enhancements to support industrial applications by improving cycle and calendar life whilst reducing battery costs.
The applications for lead batteries are vast, as are the opportunities for the technology to accelerate its innovation journey and contribute to the low-carbon future. Combining the latest market analysis with a scientific vision setting out how batteries can enhance performance, CBI's specific research goals and key performance indicators are setting the technology on a path to grasp these opportunities in key markets.