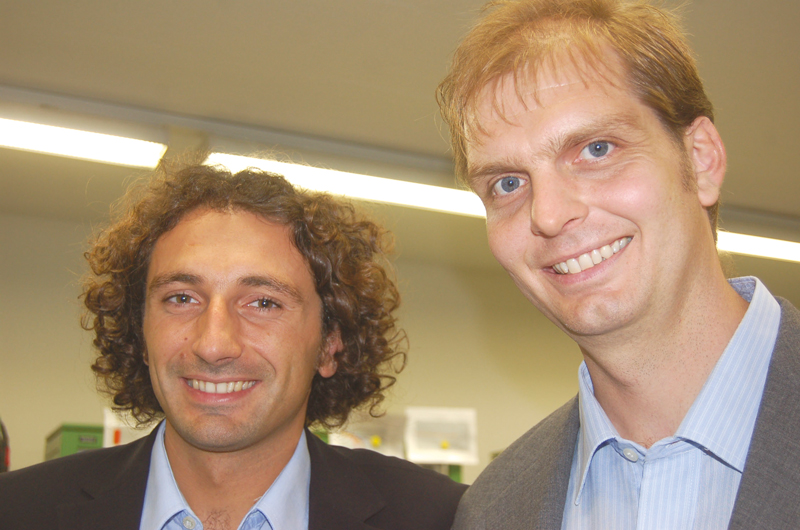 The moral of this tale, says the Editor, is never be satisfied with making the best product. You can always improve; and getting the help of your suppliers may be the first step.
If you are already making excellent lead-acid batteries, what can you do to improve them? 'Nothing' is not the answer we are looking for. In a world where energy costs and material costs are rising, not to mention environmental costs, there is plenty you can do: look for process improvements which reduce energy usage, and if possible expenditure on materials too. And, if you can make those improvements, it won't be hard to determine that your environmental performance has also been improved.
At Oerlikon batteries in Switzerland, Head of Technical Development Pascal Haering has been pondering this question for some time. Oerlikon makes nothing other than VRLA designs, and they are highly regarded by the company's customers.
It was no surprise to learn that Haering is focusing his thoughts on the curing process – generally regarded as the most serious bottleneck in battery making, and one of the most energy-hungry processes.
But what could be improved? Curing is dependent on a number of factors – plate thickness, the amount of metallic lead in the paste, and the humidity of the curing environment. With computer control it's now possible to finely control temperature humidity and oxygen within a sealed curing chamber.
Haering came across a patent dating back to 1987 which suggested that the curing process could be improved with the addition of ozone as an oxidising agent. But how would you go about doing this in practice, and what improvements might it bring about?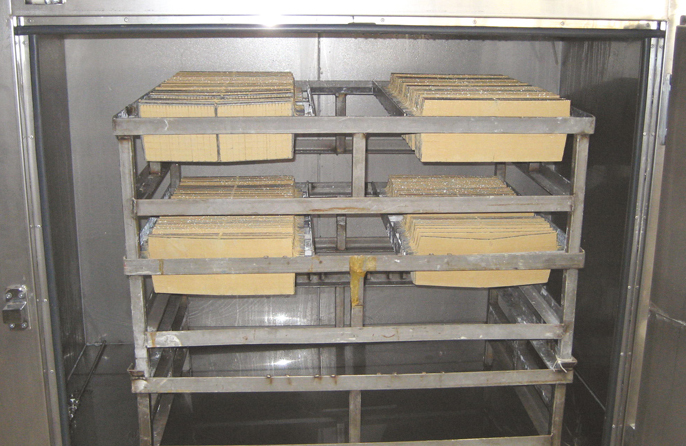 Some of the best industrial collaborations come about as a consequence of discussions over a drink; and the Pro-Ox process, which we are about to describe, came about in just such a manner. It resulted from a meeting between Haering and Cesare Catelli, whose company PC di Pompeo is well known throughout Europe for supplying stainless steel curing chambers.
Catelli is a biologist by training, but he's well versed in what's needed to set up a research project – selecting the necessary specialists and managing the task. What's more he was genuinely interested in trying something new!
With the assistance of Professor Angelo Sironi from the University of Milan's Department of Chemistry, Haering and Catelli set up a series of investigations to examine the behaviour of battery paste mixtures in the presence (and absence) of ozone. They employed X-ray diffraction analysis, X-ray photoelectron spectroscopy and scanning electron microscopy. The key finding, using XRD analysis, was that oxidation of metallic lead using ozone was accelerated by a factor of between five and ten times compared to curing with humid air alone. The ozone concentration in the sealed curing chamber was between 2 and 5 ppm.
Another interesting finding was that the morphology of the crystal structure of the cured plates treated with ozone was much finer than in those cured in air alone – 1 to 2µm as opposed to 2 to 5µm – and there were some which were sub micron. "We've almost developed a nano process," Haering joked.
Nice science, but what's the gain for the manufacturer – and the customer?
As well as reducing curing time, tests on batteries built with the ozone cured plates have shown as much as 5% better capacity on C rate tests. That's impressive in itself; but if your battery is already meeting specification, how can you, as a manufacturer, use this to your advantage?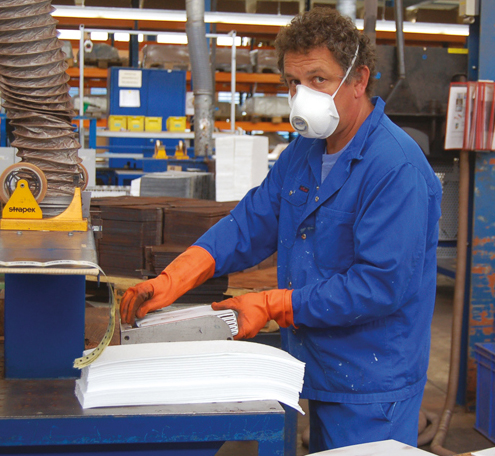 You have to consider what has happened during the improved curing process. Essentially the grid bonding to the paste is enhanced, and that accounts for the improved capacity. By utilising this process, which the companies have named Pro-Ox, you can actually cut back the amount of lead in the pasting process – because you are in effect over-pasting to compensate for the inefficiencies of the conventional curing process.
Catelli estimates that you can reduce the lead content in plates by as much as 3% – thus, for a line using 36 tonnes of paste per day, one could save something in the region of US$490,00
(36 x 0.03 x 200 working days) at today's lead prices. And that's not taking into account electricity savings.
Having optimised the conditions and the process, Oerlikon and Pompeo Catelli have patented the process; although the real gain for Oerlikon is to produce the best VRLA batteries at a reduced cost. Haering believes the improved formation process saves about 10% in energy costs during formation, which gives a payback in equipment alone in under five months. The technology has received an innovation award from Altran – one of Europe's leading engineering consultancies. The most frequently asked question, says Catelli, is: "Do you need special curing chambers or can you use any system?"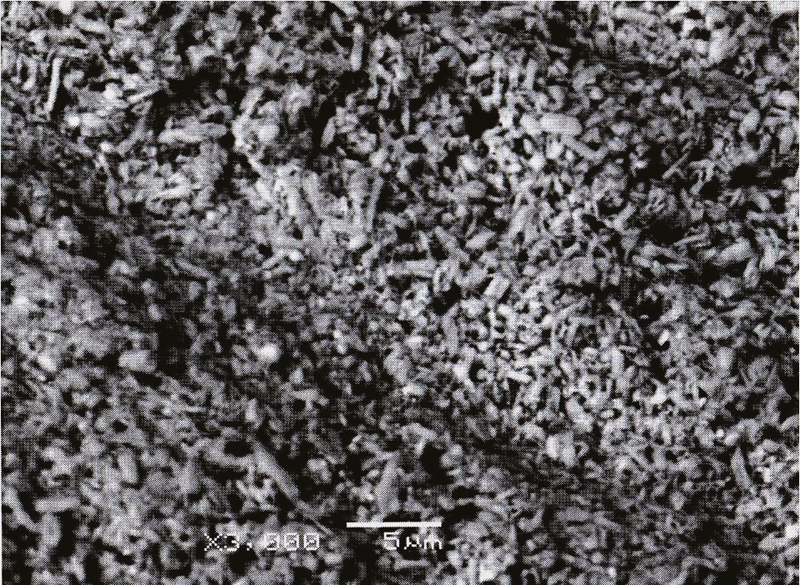 In theory you could use any chamber; but ozone is toxic, and for those who don't use Cattelli's system – which has built-in fail-safes and controls to prevent the workforce from being exposed – Catelli has designed a pre-curing chamber, in which wet plates can be safely exposed to ozone before being placed in the main curing chambers.
The battery maker and the equipment supplier haven't finished their collaboration. They want to investigate whether the use of ozone can have a synergistic effect when used with the proprietary curing additives – for example with the curing additives for 4BS seeds. As Catelli says, any company that's making VRLA batteries to the very best of its abilities can still make improvements and savings with the Pro-Ox process. And for companies whose batteries aren't quite at this level, the potential for improvements in quality and performance are simply huge.