The technology is there, but where are the customers? It's a question companies making large-scale batteries would dearly love to see addressed. Consultant Anthony price believes he heard the answer at May's ESA meeting held in Knoxville, Tennessee.
"Why aren't there more buyers of electricity storage systems?" At the Electricity Storage Association meeting in Knoxville the consensus was that the breakthrough was close. The meeting was subtitled 'Energy Storage in Action', and a packed programme of presentations and panel discussions gave plenty of opportunity to debate this key question. During and after the meeting many delegates said the mix of presentations was much better than at previous gatherings – instead of discussing technology, this time it was very much more focused on the commercial situation.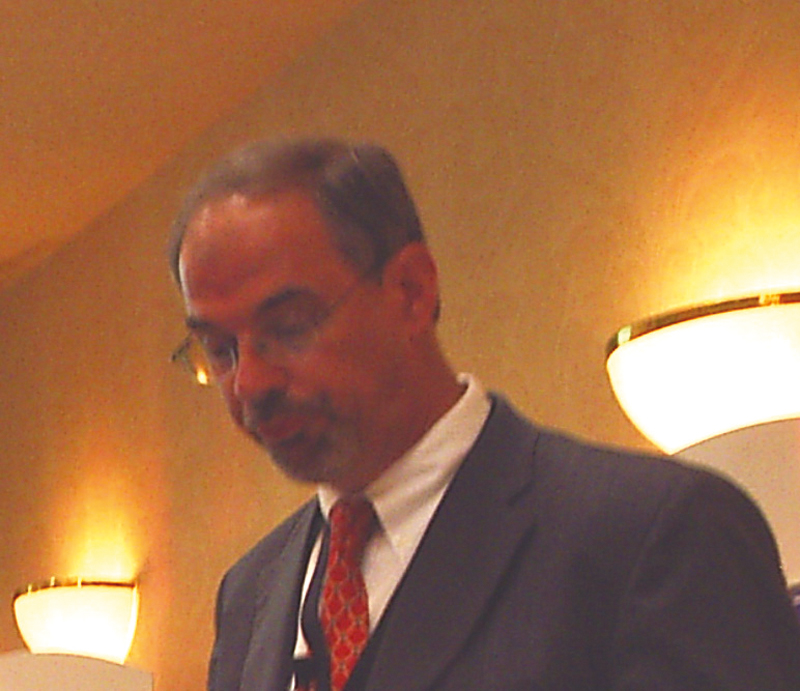 L
arry Dickerman of American Electric Power (AEP) kicked off the meeting with an aggressively pro-storage keynote address. AEP is taking the lead in adopting storage as part of its commercial strategy. Following a successful programme to compare several alternative technologies in its labs and office facilities, it is now pressing ahead with construction of a new 1MW NaS (sodium sulfur) battery in West Virginia. Sited near a chemical plant, the NaS battery gives much-needed distribution support to the local network. AEP reports that the cost of using its battery was within 20% of the cost of the established alternative technology.
AEP is indicting that it intends to continue using distributed battery storage as a means of relieving distribution problems on its lines. Ali Nourai, AEP's 'sage of storage', explained this further by saying that it would be almost impossible for anyone to persuade a power utility company (PUC) or state energy commission to approve a storage plant whose sole purpose was to trade energy. But, said Nourai, tell the PUC that the purpose is to improve system reliability and it becomes more logical for the PUC to approve the expenditure and include it in the rate base. Such gems of wisdom made the trip to Knoxville worthwhile.
NaS batteries had a good week at the ESA conference. Besides the photographs of the construction of the new AEP battery, it was also reported that the long-awaited 1MW battery system for New York's Long Island Bus Company was now under construction and should be commissioned by September (see BEST Winter 2005/06). The bus operator was going to use the system for energy management, making savings by reducing peak demand. It will be a good sign when such announcements become so frequent that they do not create any news! One difference between the two NaS projects was the choice of inverter manufacturer and systems integrator; in New York, ABB is providing this service, whereas S & C is the contractor for AEP.
The importance of getting the finances right was a theme picked up by a number of presenters. Frans Nieuwenhout of ECN in the Netherlands presented some data showing the volatility of the energy and imbalanced prices on the Amsterdam Power Exchange. This seemed to indicate that a storage plant might be justified in the country. As if to tease the audience, the presentation's calculations were based on 2003 data, meaning that it is still almost impossible to obtain a clear picture of the financial situation in 2006. The primary purpose of Frans' study was to offer some insight into the best market sectors in which to launch a new storage product.
Gerhard Thissjen, also from the Netherlands, gave a quick resume of KEMA's work in looking at the future for storage for the Netherlands. Against a backdrop of about 8,000MW base load, 19,000MW peak demand and the construction of plant to generate 6,000MW of offshore wind power, storage was definitely needed. There was some innovative 'out of the box' thinking (see box) as well as emphasis on some traditional ideas such as compressed air.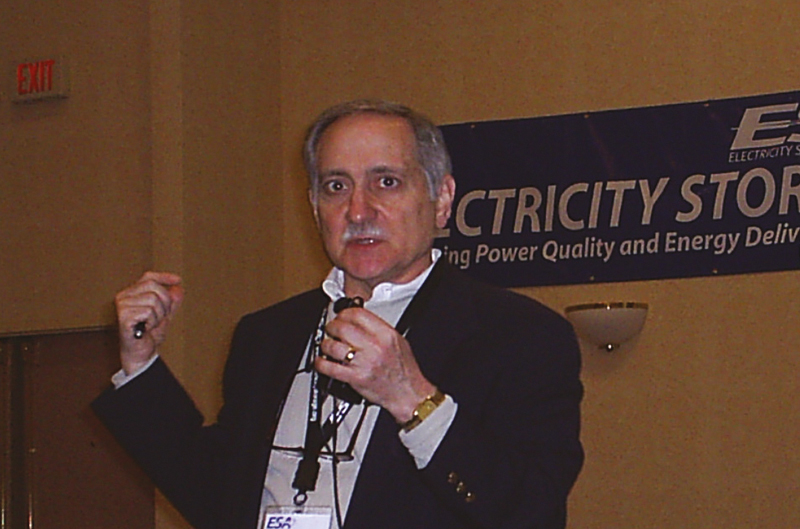 The compressed air theme was picked up by Kent Holst from Iowa and Robert Schainker of the Electric Power Research Institute. Holst reported on the progress of the Iowa Stored Energy Project, which may be the next commercial CAES (compressed air energy storage) plant to come into operation. After several years of concepts and feasibility studies work is currently under way to test the ground conditions for the Iowa plant's storage caverns, which is an important step in the project process. Kent expects this phase to take a further 12–18 months.
Alabama Electric Co-operative's CAES plant has now completed 15 years' service and Schainker took the opportunity to publish some operating results, which showed what a useful asset this plant has been to its owners. Particularly interesting were the statistics on reliability and availability. The plant tends to be run at half load, and it has a good part-load efficiency. With this plant and the German installation at Huntdorf both still in operation, it remains something of a curiosity that more CAES plants have not been built. It is not because of a lack of studies!
Pacificorp, owner of the Vanadium Redox Battery energy storage plant at Castle Valley in Utah, was able to give a report on its operation. For the past two years the installation has been serving customers at the end of a long distribution line, relieving the peak load requirements and thereby removing the need for a distribution upgrade. Again, the statistics of its operation showed the value of the system to the utility.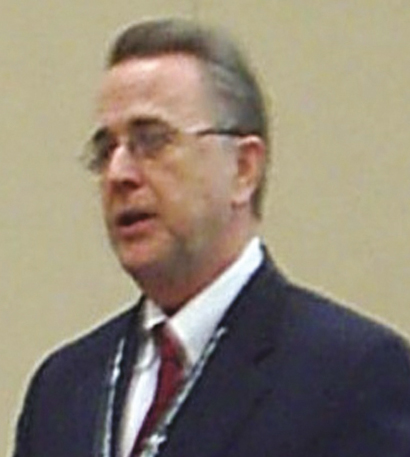 Dan Mears, from San Diego-based consultancy Technology Insights, had probed the numbers behind distribution upgrades and presented a useful analysis showing the potential value of a storage plant when used in this role. The premise is that a distribution upgrade is usually a 'lumpy' investment – that is, an upgrade may be for 10.4 MVA when only 1.2MW of battery is needed to defer the upgrade for a few years. Installing energy storage – even at seemingly high capital cost per kW capacity – can be very worthwhile, as it avoids the cost of an upgrade which will be fixed by the necessity to upgrade the entire distribution capacity by say 10MW or more. If Dan Mears is right, this means we can expect to see many more examples of distributed storage being adopted by power companies to solve their distribution problems, particularly in rural areas.
Straightforward talking was also the order of the day from Beacon Power. This Massachusetts based company has been developing its flywheel system for some time, but now appears to have given up the idea of selling them in favour of a new business model, which is to build, own and operate its own 'Smart Energy Matrix' flywheel-based energy storage plant. I love this idea. Beacon has such faith in its product that it is prepared to back it with an installation, on a live grid, which will trade ancillary services. At a stroke it can stand away from sceptical (and perhaps conservative) utilities and merchant power plant operators who seek only to maximise their investment, and see their product operating on a power system, selling vital services to the system operator. You can see Beacon's ideas on its website www.beaconpower.com – there are a couple of good movies there – and we wish them good luck. Such boldness deserves to be rewarded.
Next year the ESA meeting will be in Boston, Massachusetts, and will include a visit to both Beacon Power and Premium Power. Premium Power is one of the two manufacturers of the zinc bromide flow battery. The pedigree from Powercell is still visible in the design of its products, but it has been quietly producing and selling a number of systems to both traditional and non-traditional battery users. The key selling point is the system integration; customers can buy a battery system complete with PCS so all that has to be done is to plug it in. Such a simple marketing idea seems to have taken a very long time to have caught on in the energy storage world.
In a good conference delegates are able to discuss and challenge the points raised by speakers. ESA meetings allow plenty of time for debate, both in well ordered panel sessions and over the ubiquitous hotel coffee. I was invited to join one of these panel sessions to talk about the European SmartGrids Technology Platform as part of the discussion of energy storage research in Europe. My presentation overlapped the themes of Steve Pullens of SAIC and Mark Laudby of EPRI. There is much common ground between the various models of the power system of the future, as it is certain to include much more distributed generation than at present, a certain amount of active network management, and distributed energy storage. Technically we can all agree on that.
Unfortunately the implementation of this vision of distributed energy storage is not making much progress. My view on the problem is that it is difficult to see who will pay for the network improvements. In Europe, certainly, restructuring the industry between generation, transmission, distribution and supply has resulted in a situation where no-one will willingly pay for equipment that benefits another participant. So cash-strapped T & D companies seek network solutions by buying frequency and other ancillary services in the market place, rather than investing in energy storage assets. Even when the network needs reinforcement, such as to connect to renewables, network companies are reluctant to invest in assets that have an energy component as well as a power component for regulatory reasons.
The commercialisation theme was continued by Rahul Walawalkar of New York State's Carnegie Mellon University. His analysis of market conditions in the New York ISO showed some encouraging potential for strategically sited energy storage plants to earn good money. He had analysed the Location Based Marginal Prices for power at key nodes in the state, concluding that New York City, for example, could provide good commercial sites for energy storage applications.
Just when we thought that the lead-acid battery was not going to be mentioned, Axion Power International came up with some announcements about its e3 Supercell. Edward Buiel modestly claimed that the new cell represents the first major breakthrough in lead-acid battery technology in over 30 years. Keeping the design as close as possible to that of a standard sealed lead-acid battery, Axion hopes to maintain simplicity and use existing machinery to permit low-cost manufacture. The main difference is that an activated carbon electrode replaces the lead negative electrode. The new type of electrode has many similarities with those used in supercapacitors.
The electrode reactions quoted by Buiel are:
Positive Electrode –> Standard PbO2
PbO2 + 4H+ + SO4 + 2e- = PbSO4 + 2H2O
(discharged)
Negative Electrode –>Activated Carbon
nC6·(H)x = nC6· (H)x-2 + 2H+ + 2e- (discharged)
Axion is planning a demonstration project (about 160kW in a distributed generation environment). As it has already lined up East Penn as manufacturing partner we can expect more news about this development over the coming months.
Several other advanced technologies were presented at the meeting. Scott Thompson of Maxwell Technologies focused his presentation on applications of capacitor-based energy storage in conjunction with wind generation. Wind turbines need burst power in order to trim their blades, as well as to buffer the energy output. Maxwell is now selling capacitors to Enercon.
Optimal Energy Solutions is a flywheel company which has been developing flywheels for military applications. The company was naturally reticent about its achievements in this arena, but explained how its experience of producing MW size flywheel systems would be useful in a number of areas such as trackside energy storage on railways as well as in foundries and in welding. This was a useful reminder that energy storage is only going to be commercially successful if we can find commercial applications for it.
ESA meetings usually manage to include two good 'away' features – a boat trip and a tour. The boat trip on the Tennessee River was a pleasant way of passing a few hours amongst friends, and the tour, to EPRI Solutions, put some more flesh on the ideas that had been covered in the conference. This year there was a 'no camera' policy, so photos of banks of capacitors and tests of battery systems are not included. Tom Geist had explained before the meeting about how 'stuff' happens on transmission and distribution lines, and how energy storage can provide a more resilient grid. EPRI Solutions had tested a capacitor bank for the Tennessee Valley Authority which provided initial proof of concept and it was now developing a high-voltage prototype to gain sign-up from developers and system integrators.
There was little else to photograph in Knoxville, save for the traditional rocking chair by the departure gate at the airport. At least we knew we had been to Tennessee!
Out of the box…
Pumped hydro in the Netherlands
Holland is renowned for the fact that much of the country is below sea level, and that it is largely flat. Even in the higher southern province of Limburg the Dutch hills hardly qualify as the most suitable sites for pumped hydro projects. So in looking for solutions to large-scale energy storage more innovative methods have to be found.
In the past some researchers have considered using mines as reservoirs; but the latest idea is to build artificial offshore islands, excavate caverns inside them and use them in a large pumped hydro project. We checked our calendars and no, it wasn't April Fools' Day. The energy island could have a capacity of as much as 15 hours of storage at about 2GW. Extra benefits would come from a series of wind turbines on the embankments.
Gerhard Thissjen assured us that it had been costed out, and the economics were favourable enough for the idea to be considered. The new offshore wind plants would cost about e10 billion, and would need more than e500 million to be spent on grid integration, so a large-scale project like this seems quite feasible. If energy storage really is so important to the networks of the future, then innovative thinking like this might just work!