Last year, Editor Gerry Woolf posed the question whether it is more painful getting divorced or making the annual pilgrimage to the BCI conference. Here's his verdict.
Las Vegas fills me with dread. I'm not into gambling. I usually lose. Divorce is about losing for men. So in that sense, there wasn't much difference. I first came here to Las Vegas in the late 90s when Menachem Anderman was getting his now hugely successful Advanced Automotive Battery conference off the ground. Vegas was dirt cheap in the winter but as soon as the event gained momentum, it moved to more vibrant locations.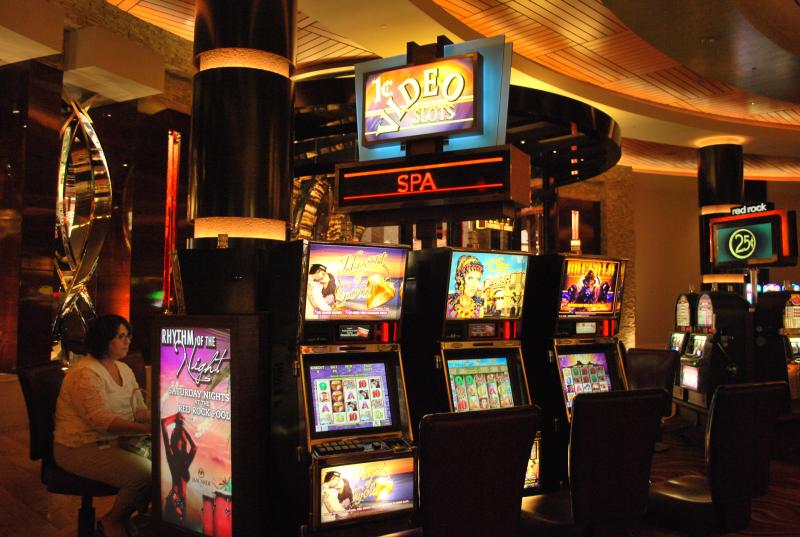 The Red Rock "resort," miles from the rest of the Casino strip, is in fact no more than a vacuum cleaner of an establishment designed to strip away the nickels and dimes of the sad middle-aged hopeless schmucks who play the slots under the illusion that they are involved in a game of chance. In reality, they are being slowly swindled by a microchip and stepper motors in a pretty box, all centrally controlled of course, which occasionally throw money at participants only to encourage the herd to burn more of their hard earned money. A swindle, though perhaps no more so than that perpetrated by the financial service industry and the stock market?
In the guest rooms, no luxury is spared. A 50-inch plasma screen in the corner, the finest linen on the beds. Marble bathroom and a phone by the "lav," as we say in England. Just the right place to speak to your bank, while you make a deposit.
If the organising committee of BCI think this is an establishment that will help engender confidence at a time when the global economy is still undergoing major convulsions as it tries to recover from the poisonous cocktails fed to it by the banking system, then it needs to think again. Or maybe not. Perhaps it's absolutely spot on in a country where "Christian values" are still to the fore. In this latter day Sodom and Gomorrah…. this "vanity fair" of Bunyan's Pilgrim's Progress, a man can be tempted to over-priced drinks, silicon enhanced women, gluttony, dull presentations and more. But I wasn't. I was a strong "Christian" and made it through to the celestial city — the airport and out of Vegas.
The wages of sin are not necessarily death, but probably chapter 11 bankruptcy. So you all better work hard and prepare for recovery and salvation, if it comes, in 2010.
Just how do you fill two and a half days of so called "convention" when the fundamentals are just six major battery makes left in the USA and a growing flock of industry suppliers. Hey, suppliers, there are NO new foreign battery makers coming here. There are no new customers for you. The emperor has no clothes. The venue is in fact a metaphor for the convention — just burn some money and watch the circus.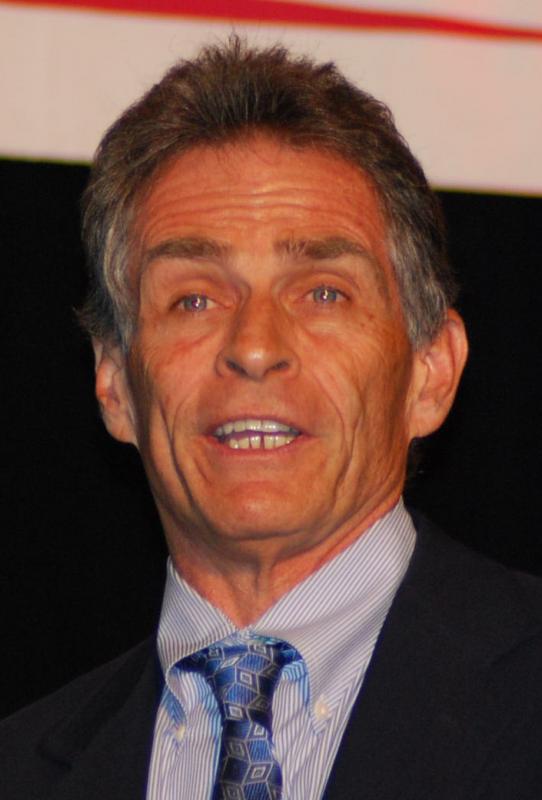 The circus started with a local act, one Mr Randy Snow, who subjected the audience to the B101 course in marketing. Well, marketing Las Vegas, really. If our customers don't know what "branding" is, they shouldn't be in business. Mr Snow's message was simple enough. Selling a huge steaming pile of faeces like Las Vegas takes considerable talent, and Snow has the talent — more people are coming to Vegas, but can you apply the same rules to push your company? Apparently you can. "What happens in Vegas stays in Vegas." What happens in Exide stays in Exide? No, I don't think so.
We could run a competition here for the best bit of viral marketing to push your battery brand. But I won't bother.
And then it's back to "Reading the Runes," as in, where is the lead price going? Up, down, sideways or taking the battery industry doggy style?
The lead crystal ball gazers may soon be out of a job. Once upon a time, before the investment community decided to pile into metals, these firms really had a role to play. They calculated market growth, worked out the balances between secondary and primary lead, they knew about mine closures, smelter starts and so on. And could calculate where the price might go.
But there's no accounting for the crooks (hedge funds) in New York, Chicago and London who might suddenly decide to buy lead, not to make batteries but simply to jack the price up. The ball gazers are really pathologists. They can tell you why you died but not how long you have to live. So not that useful. Or you can speculate on what the impact of new technologies might be on the lead price. There are people employed in the Pentagon to do much the same thing: figure out where the next global conflict is going to start, and how will it affect the USA.
So perhaps we should not berate Helen Matthews of Brook Hunt too much when she tried to predict what the impact of two lead-based technologies — the much-covered in BEST, CSIRO developed ultrabattery, now under license to Furakawa in Japan and East Penn in the US — might have on the market. It might increase lead usage. And there's the Axion lead carbon design, which uses less lead, and what effect that might have on the market.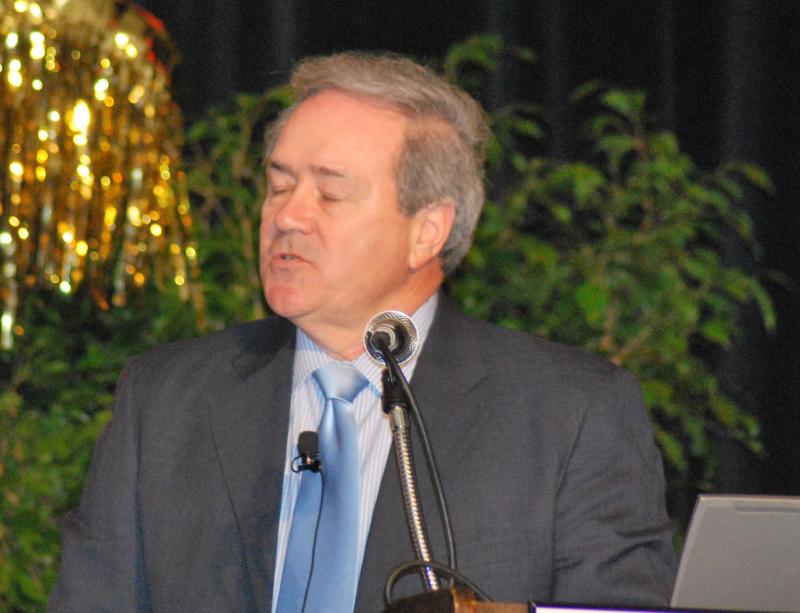 The problem is of course that all the work was done before the SLUMP, or before the impact of the SLUMP has been taken into account. The car market is stalled — for hybrids for conventional cars, for everything, except probably at the top end of the market. And all the studies we've been seeing to date take into account growth… including that of Ms Matthews. So we can throw all these reports out of the window. The beauty of the battery market is that, overall, change is incremental and damn slow to be introduced. But the lead market (and other metals markets) are much more volatile than they were because of the speculative element. You no longer need reports to assist you with forward lead pricing — you need a feel for global economics, a gift for gambling and pretty big balls!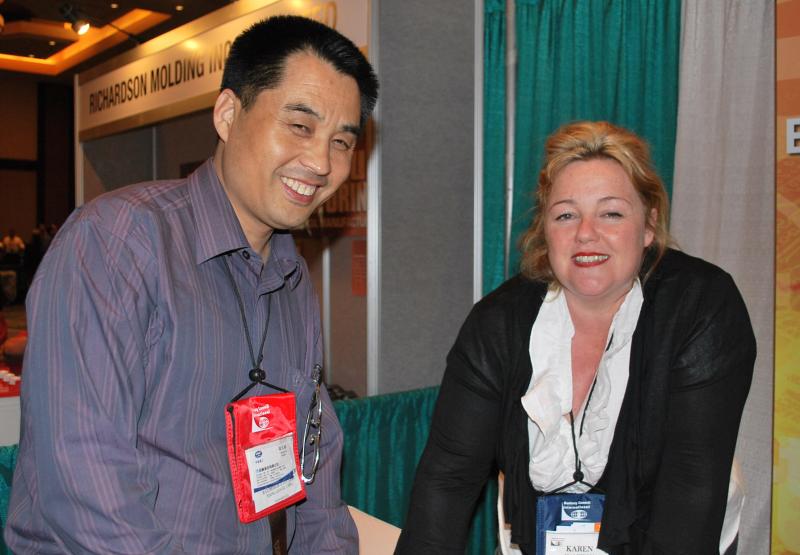 There were three star attractions to the remains of the circus. The other acts were forgettable. The wisecracking economist Alan Beaulieu, and the old double act of Bob Cullen and Dick Amistadi, were the only ones worth an encore.
Now Beaulieu, whom I missed last year, does what for economics what Office for Dummies does for Microsoft — i.e., he makes it intelligible for the rest of us. His company, the Institute for Trend Research, plies a nice little trade on plotting your company's prospects against a standard group of US economic indicators with 96% accuracy. He has a great sense of comedy and all round comedy skills, but I don't think you need to be an economist to tell you that if you are in the automotive supply chain and automotive sales have fallen off a cliff, you are going to be in trouble. Perhaps the real skill is reading what indicators are telling you when the slump has bottomed out. Mr Beaulieu believes the slump is already over (I hope he is right), with increased sales of government bonds, positive sentiment in the purchasing managers index and so forth. Or perhaps he is flying as blind as an Airbus industries passenger jet, with frozen airspeed indicators and tripped out computers
Is now the time to start investing again, spending on recruitment, advertising etc? Well, of course, it isn't that simple. Economics is a pretty fraudulent discipline at the best of times, trying to use scientific methods to investigate production, distribution, and consumption of goods and services. It just doesn't work. There are no physical laws governing the function of economies. It's all down to tenuous stuff like "confidence," marketing, nice weather, swine flu and whether your boss or your key customer had sex this week, or whether he was lying on a sun bed before the start of a major conference, while his company was going down the pan. Or whether he went back to his room and thought "to hell with it" and hung himself on the cord of the cheap bathrobe they always supply. Or called an Escort.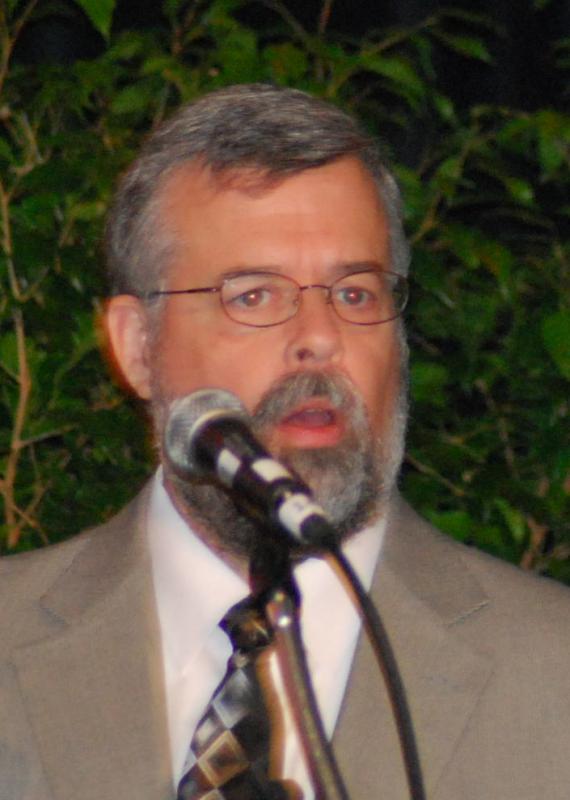 The worst thing about Beaulieu, though, was the utter rejection of the Keynsian economics line being followed by Obama, Brown and others in the wake of the mess we are all in, and will be paying for for years. Beaulieu would not have gone for the bail out, no sir. He would rather have given the money to the people to spend how they saw fit. It's an opinion. But then so was the alternative comedy show I went to a week or so ago, where the rant was about bankers.
Some speakers were clearly badly briefed. Like Kevin Price. This disembodied voice who spoke on the subject of solar power made not one reference as to how the battery industry had anything to gain from involvement.
Powermart, BCI's excuse for a trade exhibition, was over just as soon as everyone had eaten their lunch. And that really left Dick Amistadi to give the scary numbers of automotive battery forecasts. Dick, now brought of retirement to do this, for the first time had to show numbers taking a steep dive downwards, with even replacement battery sales taking a hit. His face looked positively ashen. Some faces at BCI this year won't be there next.
Recovery is a few years away. Bob Cullen giving the industrial battery forecast was equally sullen. We've seen bad news before, the Asian "tiger" crisis in the late 90s, the dot com bust, the after effects of 9/11, but this report was particularly awful. Motive power sales down 20% and the only growth coming from telecom in the wake of increased wireless device sales on the back of "adult toys" like the iPhone. Bob has a lot of faith in the iPhone. So did I, until I dropped mine and smashed the screen. I now keep the replacement in a rubber case So what was worse, this year's BCI conference, or the divorce hearing ? Unquestionably the divorce hearing. And it was much more expensive. But I only had to do that once. Most of you will be back next year but the lead acid battery industry deserves so much more than this.