The BCI lead-acid battery industry Convention and Power Mart Expo saw numbers returning after the Covid pandemic. BCI said 611 people registered for the convention, held in Louisville, Kentucky. This was the highest figure since 609 in 2017, and well up from the 463 in 2021. Andrew Draper reports.
The technology and innovation sessions covered topics ranging from power electronics integration with batteries, silicon and lead oxide, storing energy one electron at a time, to design of expander molecules for advanced lead batteries.
Besides the networking and social sessions, there was the opportunity to taste bourbon, for which Kentucky is famous.
Irreversible change to the world of work
The battery industry in the US is facing the same kind of issues in terms of its labour force as all other sectors. Claudia St John, president of Affinity HR Group, told the BCI delegates that the US labour force had reduced by eight million workers since the Covid pandemic, and those workers are "probably not coming back."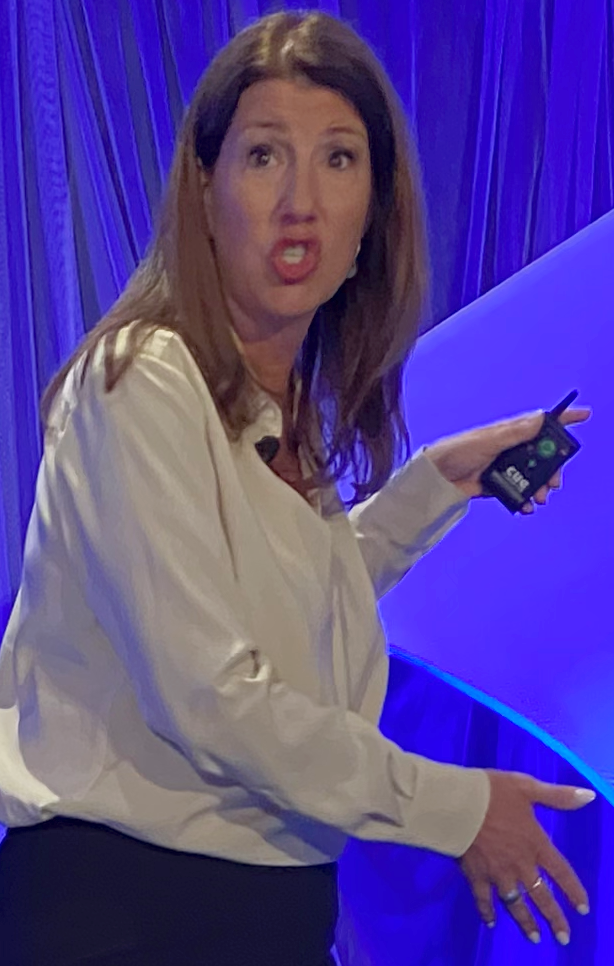 Half a million died of Covid, two million left work with long Covid, 2.5 million were baby boomers who retired early because it wasn't that fun to work during Covid, she said in one of the convention's keynote speeches.
Two million are mothers who decided the high cost of childcare ($37,000 a year was quoted by one audience member) made working unworthwhile. One million others have left for other reasons. Last year alone, some 50 million quit their jobs in the US in a steady flow each month.
In 2022, consulting firm McKinsey did a study (The Great Attrition is making hiring harder) to find out where all the workers were going. "We thought that they were going somewhere to a competitor, for example, to a competitor for more money…In fact, the McKinsey study showed that only 35% of workers actually stayed within the same industry. 65% left the industry altogether. So the 35% that left maybe went to another job for more money," St John said.
"What I hope to get for you, what I hope to change in you as a result of our time together, is the recognition that they're not coming back," she said. "We have a fundamental shift in our workforce right now. It is a disruptive shift and businesses are kind of slow to pay attention to this."
Labour is a diminishing and increasingly expensive resource, she said. Industry needs to prepare for that in terms of automation, technology, outsourcing, offshoring, robotics and in "really creative hiring and managing," where more money is not always the answer.
Anthony Sciscioli, marketing manager at US battery separator manufacturer Entek and attendee at the convention, said: "What I can tell you is that there has been a struggle to hire qualified individuals in the areas that we need, such as engineering and manufacturing.
"Entek is addressing this in a few ways. In newer facilities that we are developing from the ground up, we are planning and making sure automation is a consideration for these projects.
"Another way we are trying to bridge the gap from recognising our needs and filling them is creating training programmes where we are actually hiring in departments and having those individuals go through a training programme with the goal of filling roles we need filled." Its Controls Engineering Programme is one example.
The programme recruits a small class and goes through learning/training that teaches how to programme the company's extrusion equipment. Those recruited to take the class are paid and after completion become Entek controls engineers.
Energy transition is a "marketing phrase"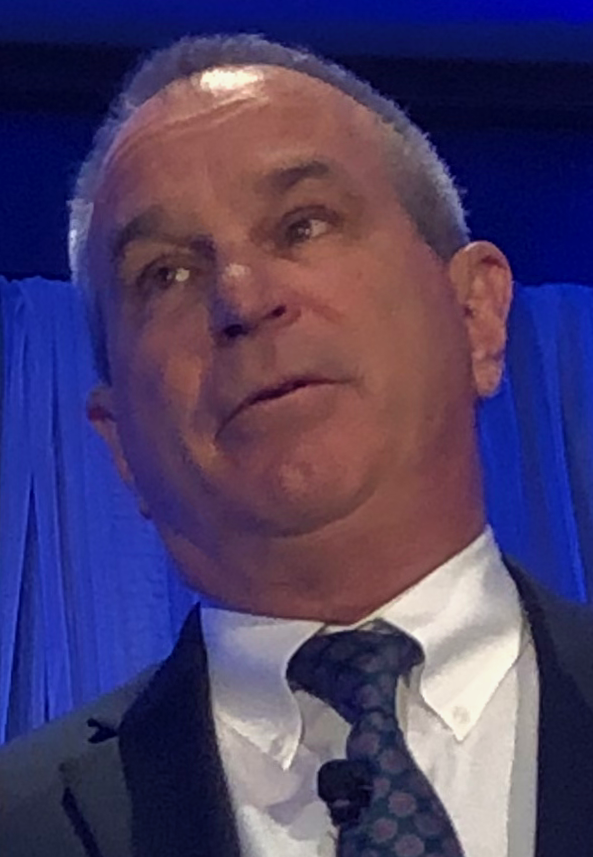 Author and journalist Robert Bryce told his audience in his keynote that the energy transition is a "marketing phrase" that means nothing for the many people in the world living in energy poverty. Three billion live in places where per capita electricity consumption is less than what is used by an average kitchen refrigerator in the US, he said. "And yet we hear about this energy transition. It is a western term," he said.
He quoted his own calculations using numbers from the US Energy Information Administration and energy company BP saying that in the US:
between 1985 and 2021, the growth in hydrocarbons was nearly double the growth in wind

in 2021, the growth in oil consumption was four times the growth in wind and solar combined
in 2022 the growth in natural gas was greater than the growth in wind and solar together.
"These are the numbers," he said. "They're not my numbers. They are the numbers. So where is this evidence of the energy transition? In my view, and I say this as a nonpartisan – I'm not a Republican, I'm not a Democrat – I am disgusted."
He claimed energy transition is a "marketing campaign", which in many cases is justification for the trillions of dollars being spent under the Inflation Reduction Act. "Oh, we're in the middle of the energy transition. We're going to go to something else," he said. "Well, the reality, ladies and gentlemen, is that hydrocarbons are here to stay. They are not going away anytime soon."
He accused the Biden administration of propaganda about the idea of energy transition and the speed at which it might happen.
He said the amount of electricity the US would need to generate for a zero-carbon grid by 2035 would be nearly 2,700TWh – "that's nearly equal to the output of every nuclear reactor in the world," he said.
Not going to happen
"How are you going to make this happen? You're not. It's just simply not going to happen. And I'm not saying this as a partisan, I'm saying it as someone who increasingly is looking at our systems, our networks, our electric grids. The systems that we have now are largely the systems we're going to have in the future."
Bryce said he is adamantly pro-nuclear. And with a laugh, he called for Just Stop Oil protestors to be locked up or put on a desert island with no oil, gas or electricity "to see how they get on."
He referred to "staggering amounts of material intensity in all of these alternative energy technologies."
He argued the reality is "if oil didn't exist, we'd have to invent it." Bryce went on: "And yet our discussions about energy today are dominated by, I will say this, coastal elites and by a lot of academics. Big business, big banks, big law who all have an interest in the alt because that's where the money is."
He forecast the lead-acid battery car market will continue to be strong because a lot of people cannot afford an EV or have no charging capability at home.
"There's a real transition happening – like it or not"
Scott Childers of Stryten Energy chairs BCI's relatively new flow battery industry group. He told the convention delegates he agreed with Bryce and the idea of having to navigate "interesting climates" and get past the marketing.
"But there's a real transition happening, whether we like it or not, and we have to have some new technologies and innovations to go with that," he said.
He pointed out the US patent and trade office records show John Doyle introduced a zinc flow battery way back in 1879.
Childers cited BloombergNEF's forecast that wind and solar will be producing more than half of the world's power in 2050. "Now, there'll be debate as to whether that 50% mark is true or not. But I think the amount of energy needed is so great, it really doesn't matter how much error there is. You could take half of that going forward, and there still would be more energy needed than we can supply."
He said the US National Renewable Energy Laboratory (NREL) did a study, showing that energy production past 40% for solar and 55% for wind results in curtailment.
The regularity and length of the curtailment events is also on the increase, going to 6–8–10 hours, he said. "I kind of like to think of this or equate it to a traffic jam. You've got this older infrastructure, an old highway that was built in the '50s, '60s and '70s. The volume on those highways is growing, and now we're introducing all of these new energy sources, if you will."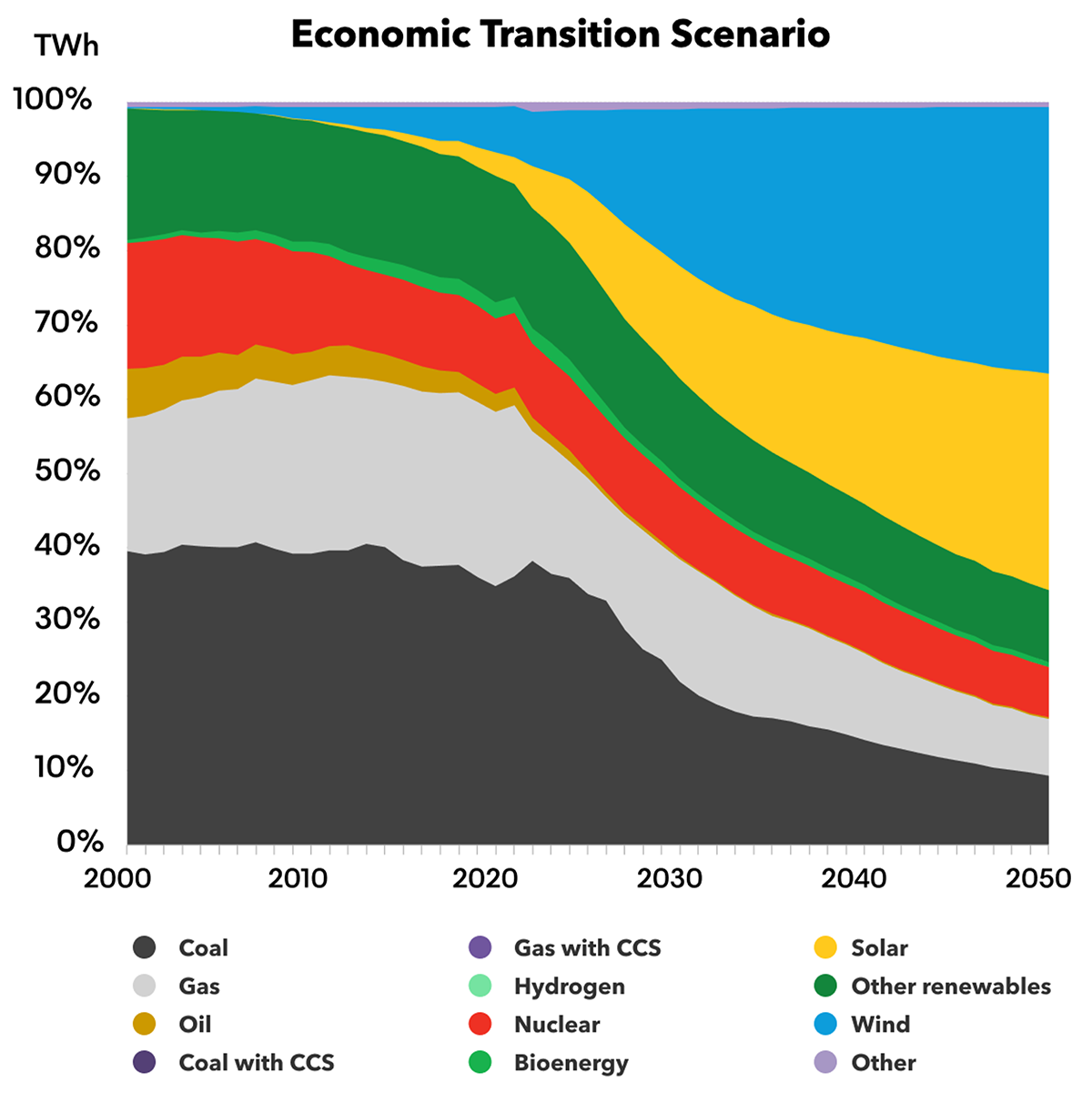 Traffic jams
Some are intermittent and go at different speeds, resulting in a traffic jam.
"So obviously, there are few ways out of the traffic jam except for energy storage systems," he said. Flow batteries represent a leading technology that is going to help get us over that traffic jam, he added.
As you can separate the reactor stacks (power source) from the tanks (the energy source), the flow batteries are flexible, he said. "So if you need more time, if you need more energy, you just make the tanks bigger. If you need more power, you produce more stacks. And so having that decoupling makes it ideally suited for long-duration."
Childers said there is just under 5 GWh of flow battery storage globally. Almost all the projections show this growing globally in almost every developing or developed country. It will increase 7–8 times over in the next 20 to 30 years, he said.
A lot of product design issues have been resolved over the years, he said, and scale manufacturing is close. Prices are still relatively high, but increasing volume will bring costs down.
A separate panel discussion was held at the convention about the advantages and disadvantages of different active species. Brian Berland, senior director of VRFB Products at Stryten Energy, said flow battery users can choose between metal species such as vanadium, iron or zinc, or a carbon-based molecule. But vanadium is still the most promising option, he said, due to the near unlimited lifecycle and stable storage capacity for 20–30 years. The electrolyte is almost infinitely reusable and recyclable, he added.
---
Mixed picture on regulatory fortunes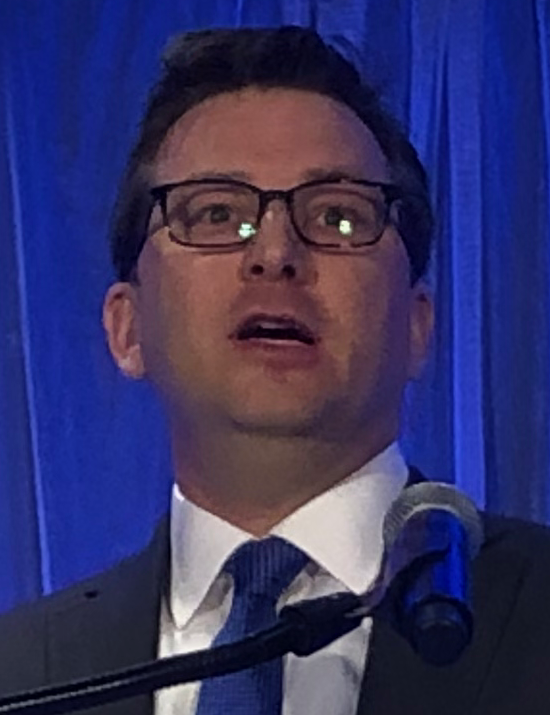 Chris Pruitt, CEO of battery maker East Penn and chair of BCI, kicked off with an upbeat assessment of the US lead-acid battery industry. Roger Miksad, BCI's President & Executive Director, told delegates there were bright spots on the horizon as well as challenges for the US lead battery industry.
Engagement with lawmakers was bearing fruit, he said. Helping shape the USA Batteries Act, which would remove a tax on chemicals used in lead battery manufacturing. The bill had four co-sponsors in Congress with more ready to sign up
working with the Department of Energy to ensure the lead battery industry is on the government's radar, and receiving its fair share of billions in available funding
health and safety regulations have been under review – including air emissions and blood lead levels. If fully implemented, the new regulations could cost 45% of company profits for a decade with no improvement in worker health
revised blood lead levels could result in five million people nationwide being moved to medical surveillance. (See our report in BEST Winter 2023)
the US Environmental Protection Agency (EPA) withdrew almost all its "objectionable and unnecessary" proposals on the so-called stack standard, which regulates the amount of lead allowed to come out of a facility's stack
the EPA issued 2,120 pages of "mind-numbing science" to review the Ambient Air Quality standard, and gave a 60‑day deadline to respond. Miksad said that was not doable.
BCI celebrates its 100th year anniversary next year. "We operate in a world that is demanding sustainable energy solutions and together we are proactively evolving as an industry to meet that shift in landscape," he concluded.
---