Given the developed world's inability to plan the next generation of electric power plants, we may all have a thing or two to learn from Brazil. Allain Castro gives us the lowdown on standby batteries in that country.
When most of us in the world think of Brazil, our minds immediately conjure up thoughts of beautiful tropical beaches, samba music and happy people celebrating Carnival. But obviously, Brazil's place in the world is much more significant than this. Within this close-up article, we will take a look at the Brazilian standby power market and also the crucial service that the Centro de Pesquisa e Desenvolvimento em Telecomunicações provides to the users and suppliers of Brazil's standby power industry.
Before we even try to understand the standby power industry here, it's important to take notice of the impressive magnitude of Brazil as a country and its position within the global marketplace. The country has a population of 181 million people, which makes it about 60% of the size of the US and 2.2 times larger than Germany, the EU's largest member state. Brazil's population makes up about 49% of the people of the entire South American continent.
The country is divided into a total of 26 states, divided into five regions: North, Northeast, Southeast, South and Central-West. The State of São Paulo is home to some 23% of the population and the Southeast region (which includes São Paulo, Rio de Janeiro, Minas Gerais and Espírito Santo) contains about 43%.
In order to understand the approximate size of the country's standby power industry, we can observe some typical "leading indicators:"
Size and geographic coverage of the electrical infrastructure.
Reliability of the electrical infrastructure (direct impact on the need for infrastructure redundancy and replacement).
Size and geographic coverage of the telecommunications network.
Infrastructure
Brazil currently counts on approximately 91,000MW of electricity generation capacity, which is primarily provided through hydroelectric (79.9%) and thermoelectric (18.5%) plants. The demand for electricity continues to grow at about 4.5% annually, so the generation requirement will certainly pass the 100,000MW mark by 2008. The Government and various electrical utilities continue to struggle to keep up with this demand, both in generating capacity and in modernisation and expansion of the grid.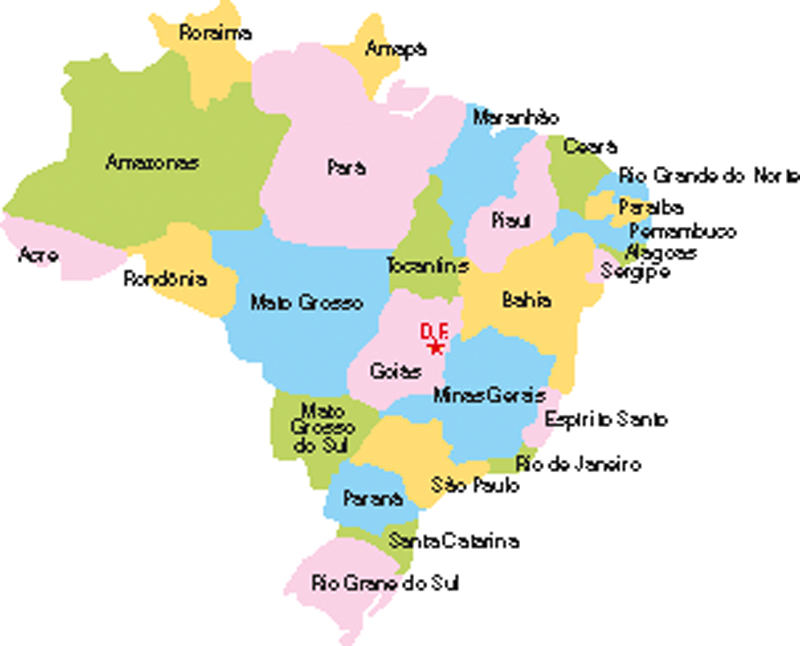 Within most emerging economies it is common to find the power infrastructure struggling to keep up with the demand, typically resulting in frequent power outages. (Frankly, these days it's becoming more common in 'first world' countries!) It is also common, and understandable, to find that engineers in countries with frequent power outages tend to take their standby power infrastructure even more seriously than they do in countries with reliable power infrastructures. Nonetheless, when a country of the magnitude of Brazil suffers any lack of reliability across its massive power infrastructure, the importance of high-quality, well-maintained standby power batteries rises to an entirely new level.
The fact is that the financial losses and risks associated with having anything less than 100% reliability in the backup power infrastructure in a country like Brazil are simply massive. As a result, one will typically find that the level of priority that organisations place on their battery infrastructure is unsurprisingly superior to those of similar organisations in first world countries.
Based on 2003 figures, the power outages throughout the year in most states across Brazil totalled about 15-20 hours. The severity and duration of these outages varied greatly across the country, with the most industrialised and densely-populated states in the South and Southwest (such as São Paulo and Rio de Janeiro) suffering only 6-10 hours of outages and the less-populated, geographically expanse states in the north of the country suffering from 35 to 70 hours of outages in the year. Also according to the statistics from that year, most of these power outages lasted between 30 and 90 minutes. In an environment like this, companies simply cannot afford to overlook the importance of a healthy standby battery infrastructure.
As the telecommunications industry is typically the largest user of standby power infrastructure, it is useful to take a closer look at the size of this industry in Brazil in relation to the rest of the world.
The Brazilian telecommunications market has been growing aggressively since 1998 when the Brazilian telecommunications company Telebrás was privatised. In 1998 Brazil had about 25 million installed lines and this number increased to 85 million over the following five years. Today Brazil occupies the sixth position in the world in terms of the number of installed fixed lines and mobile telephony users. This position, coupled with the vast geographic size of Brazil, translates into a huge requirement for standby power infrastructure.
In order to provide uninterrupted power to mission-critical industries such as telecommunications, data centres, banks, airports, hospitals and utilities, a massive UPS and battery market has developed throughout the country.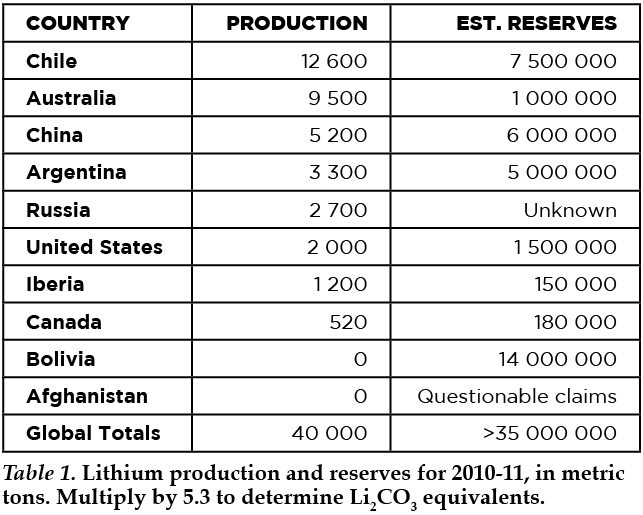 The UPS market comprises 15 domestic and international companies that are currently supplying the market from domestic manufacturing facilities, and a further 25 companies that import their UPS solutions into the market. The predominant domestic manufacturers, as well as major importers of UPS solutions to Brazil, are listed in the following table.
Although it is difficult to obtain figures for the true size of the UPS and battery market across all the various industries in Brazil, CPqD estimates that the fixed-line telecommunications market alone is supported by about 65,000 battery banks, of which some 50% are VLA and the rest are VRLA.
Within the mobile telecommunications infrastructure, there are an additional 15,000 battery banks, with 80% being of VRLA type. According to surveys performed with the main telecommunications and utility companies, 3-5% of these batteries are replaced on an annual basis. If the other key industries such as utilities and banks follow the example of the telecommunications industry, Brazil represents an annual battery market that suppliers simply cannot afford to overlook.
There are three domestic manufacturers of standby power batteries in Brazil – Nife, Saturnia and Newpower – and one maker of grid components, Enersystem.
In 2004 these players supplied approximately 149 million amp-hours of battery capacity, and these figures are forecast to remain at roughly the same level in 2005.
Given the magnitude of this battery market, and the sheer costs of providing reliable standby power in some of the most remote regions of the country, the stationary battery market has also seen the participation of new entrants from the automotive battery sector. Companies that have traditionally manufactured automotive batteries have developed and commercialised 'adapted' versions of their lead-acid batteries for standby power applications.
Like their VRLA counterparts, these adapted automotive lead-acid batteries (manufactured primarily by Tudor, Moura and Johnson Controls) contain calcium alloys on the grid and are designed to sit on float voltage for extended periods of time; travelling throughout the country one will frequently find these adapted automotive batteries sitting in non-temperature controlled cabinets.
CPqD and its role within Brazil
Faced with the critical challenges of maintaining a large and geographically vast standby power infrastructure, the engineering professionals working in the telecommunications and utility industries in Brazil have come to rely on the neutral, professional advice of a laboratory called the Centro de Pesquisa e Desenvolvimento em Telecomunicações (CPqD) – the Foundation Centre for Research & Development in Telecommunications.
CPqD was originally founded in 1976 as a research and development centre of Telebrás, which was the industry monopoly in Brazil and controlled all 27 state telecommunications companies across the country. In 1998 Telebrás was privatised and CPqD became a private and 'neutral' research, development, testing and technology-certification institute focused on a wide range of technological disciplines of interest to the telecommunications industry.
Today 70% of CPqD's activities remain focused on the telecommunications industry, but it has diversified its areas of focus and now also provides independent research and certification services to other industries such as power generation/transmission, as well as banks and the Government.
The main goal of CPqD is to explore and disseminate technology that adds value and competitiveness to their customers' businesses and contribute to the development, progress and well-being of Brazilian society. With so many product offerings on the market, and in consideration of the huge consequences that can result if a company installs an unreliable new technology within its infrastructure, engineers in Brazil have come to rely on the detailed analysis and thorough testing performed by CPqD in screening technologies and ensuring that only the highest quality standards are deployed. The CPqD foundation comprises over 1,000 highly-qualified technical professionals working in a 360,000sq m site in Campinas, approximately 90 minutes from the city of São Paulo.
The area that surrounds CPqD is a high-tech cluster of research centres of multinational corporations; in fact, it's considered the largest multi-industry R&D hub in Latin America.
Within the industries named above CPqD provides its services across a wide array of disciplines, including optical communications equipment and components, handset technology, voice/data transmission, billing systems, network management software, etc. Our primary area of interest for this article, however, is the influence and importance of CPqD's Energy Systems Group, which plays a major role in the testing and certification of battery and standby power technologies. The fact is that, within the telecommunications and power sectors in Brazil, it's difficult to install a rectifier, a UPS or a battery without gaining certification from CPqD.
Since 1986 CPqD's Energy Systems Group has provided consultancy services and conformity tests for the equipment and products of the telecommunication industry's energy systems (batteries and rectifiers). It performs tests on stationary lead-acid batteries to ensure conformity with the Brazilian National Standard as well as other international standards (IEC, BSI, Bellcore, ANSI, etc.). However, CPqD is much more than a standards certification body; it also deploys high-value services such as performance and life-expectancy tests on a variety of standby power equipment (batteries, rectifiers, UPS, etc.) and even mobile equipment such as mobile handset batteries. In a sense, CPqD provides the information and detailed insights that its customers require in order to make the best purchasing decisions for their organisations.
Within the standby power battery industry, some examples of the services provided for customers are as follows:
Studies of the various conductance and impedance techniques used to evaluate the degree of degradation of stationary lead-acid batteries
Application of impedance spectroscopy as a method for understanding the health and capacity of batteries without discharge testing
Tests and analyses for determination of the cause of premature degradation of batteries installed in telecommunications companies
Development of methodologies for properly measuring the internal resistance of batteries
Development of methodologies for the recycling of lithium-ion batteries for mobile handsets
Testing and certification of batteries, rectifiers and UPS
Evaluation of the development of sulphation in batteries while in storage at various temperatures for varying periods of time
Evaluation of the causes of corrosion and premature ageing of batteries on float
Characterisation and environmental testing of batteries and their components
Training of field engineers in the methods for performing proper maintenance of standby battery sites
Development and publication of Brazilian standards for manufacturing, testing, installation and maintenance
Analysis of the application of new technologies such as the use of lithium-ion batteries and fuel cells for industrial standby power applications.
In addition to these types of services, CPqD has also developed prototype products which have then been fully developed and commercialised nationally through spin-off private companies.
At a macroscopic level CPqD serves two critical purposes for companies working within the challenging size and chaotic growth of Brazil:
it provides a centralised and trusted level of true expertise to the users of standby power infrastructure as they make mission-critical decisions for their organisations
it ensures that only the highest-quality providers of technology will have the opportunity to compete within this large and attractive marketplace.
One can hope that more countries around the world will develop a trusted professional body such as CPqD, which essentially acts as a catalyst to ensure that the standby power industry continues to develop and innovate as effectively as possible in Brazil.